Travel
Maamunagau Luxury Resort – Selected as the best resort in the Maldives
Intercontinental Maldives Maamunagau Resort Recognized as "Best Hotel in the Maldives" by Travel + Leisure Southeast Asia Awards 2022. In addition, the resort's AVI Spa won the second spot in the "Maldives' Best Spa" category.
Asia's highest awards are based on the votes of readers and travelers who choose their favorite destinations and resorts in Southeast Asia. Voters emphasized the resort's 81 villas and residences' outstanding interior design, as well as the overall service culture and outstanding cuisine.
Travel + Leisure's "Asia's Best Awards 2022" was first launched in March this year with the aim of highlighting excellent travel and hospitality destinations throughout Southeast Asia. The annual awards rely on the experience and voting of readers and travelers to recognize resorts and hotels that stand out for their contributions to the local hospitality industry.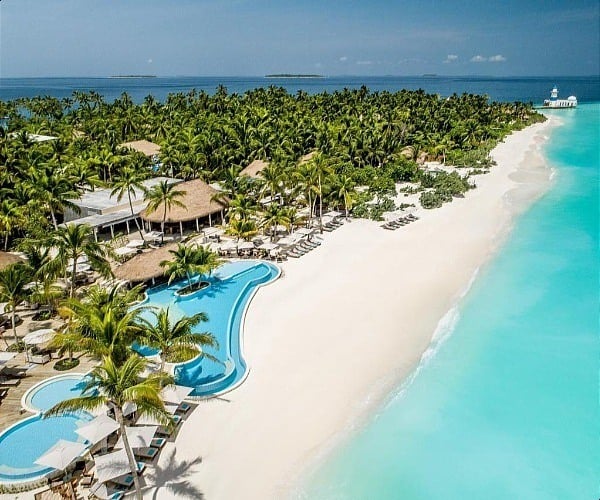 "Maamunagau's recognition is proud of us, especially after the past few years, which have been challenging for all of us working in the tourism industry. We have won this prestigious award and top on behalf of our hard-working team. We are very honored to be considering the class lineup as well, "says Coetzer Deysel, who was also recognized as one of the" favorite general managers of Maldives "in another award category.
About IHG and InterContinental Maldives Maamunagau Resort
InterContinental Hotels & Resorts is the world's first and most significant international luxury hotel brand with 205 hotels in the world, pioneering luxury travel to new destinations and establishing luxury locations for 75 years. Book a special offer to celebrate InterContinental Life and experience these specially curated events at InterContinental Maldives Mamunagau Resort. Everything is carefully crafted to ensure long stays and greater privileges.
InterContinental Maldives Mamunagau Resort is the first and only signature service of InterContinental Hotels & Resorts for those who want to relax and reconnect in an enviable island environment where the personal touch and exclusive privileges are closely linked. A special destination vacation that offers a unique opportunity to. -Club Intercontinental Resort. Located on Ra Atoll. A 35-minute seaplane flight from Verana International Airport, InterContinental Maldives Maamunagau Resort is an award-winning island escape that offers beaches, lagoons, water accommodation, special meals, and wellness experiences, and countless family-friendly recreational adventures. We offer a kids club.