When you envision a casino resort, Las Vegas is likely the first place that comes to mind with its glitz and glamour. However, over the past decade, Southeast Asian casino resorts have emerged as strong contenders to the title of casino capital. This makes a trip to Southeast Asia a truly inviting prospect. Unlike Las Vegas, these luxurious resorts are not concentrated in one location, providing you with a new experience each time you visit. With so many countries and cities to choose from, it can be overwhelming to decide where to go. But fear not! We have done the work for you and narrowed down a list of luxury casino resorts in Southeast Asia that you can explore.
Cambodia
Credit: Southeast Asia Globe
There are two main cities in the country that serve as casino hubs: Phnom Penh and Poipet. Phnom Penh, the country's capital, is home to Cambodia's largest and most prestigious casino, Nagaworld. This world-class establishment boasts over 1,700 guest rooms and 600 tables, offering a thrilling gambling experience with the opportunity to win real money. For high rollers, there is even a hotel suite equipped with a game table. Guests can also enjoy live music at the Darlin'Darlin' Music Lounge or indulge in a delicious dinner buffet at 2 Pangea. Those seeking entertainment can catch the Celebrations Highlight Show, which takes place daily at 6pm on the NagaWorld 1 lobby stage. Whatever your desires may be, Nagaworld is dedicated to providing excellent service and luxurious accommodations to fulfill them.
Thailand
Poipet, a thriving town in Cambodia situated near the Thai border, is a popular destination for Thai casino enthusiasts. Among the various casino resorts in the area, Star Vegas stands out as the finest and most extravagant option. Interestingly, approximately 95% of Star Vegas' customers are Thai tourists, which is why they exclusively accept Thai Baht as the currency for gambling. This trend underscores the immense love for gaming among Thai citizens and hints at the growing popularity of online games.
A notable example of this trend is the increasing popularity of the game site 88Bet, which serves as a platform for learning how to bet on Webet. This online platform has made it much more convenient for Thai people across the country to engage in gaming activities, resulting in a significant improvement in their gaming skills.
However, it is important to note that fierce competition is expected among the vast array of gaming options available at Star Vegas. With 109 tables and 1,264 game consoles, there is no shortage of choices for visitors. Additionally, Star Vegas boasts 385 hotel rooms and a stunning pool area with a bar, providing a perfect setting for relaxation.
Philippines
Pasay City, also known as the "Entertainment City," is located adjacent to Manila, the capital of the Philippines. It has made significant strides in challenging Las Vegas as the world's casino capital. One of the must-visit destinations in this emerging resort and casino city is the City of Dreams, fondly referred to by locals as COD. COD boasts three hotels, namely Nobu Hotel, Nuwa, and Hyatt Regency, which are housed in six hotel towers and offer a total of 938 guest rooms.
Each hotel provides exquisite dining options, luxurious accommodations, and a wide range of entertainment choices. The complex also features the Chaos Club, conveniently located just a taxi ride away from Bonifacio Global City and Makati City, making it an ideal spot for enjoying the vibrant nightlife. For those who prefer to stay indoors, the casino at City of Dreams offers 450 gaming tables, 1514 consoles, and a selection of 20 restaurants and bars to cater to various tastes.
Singapore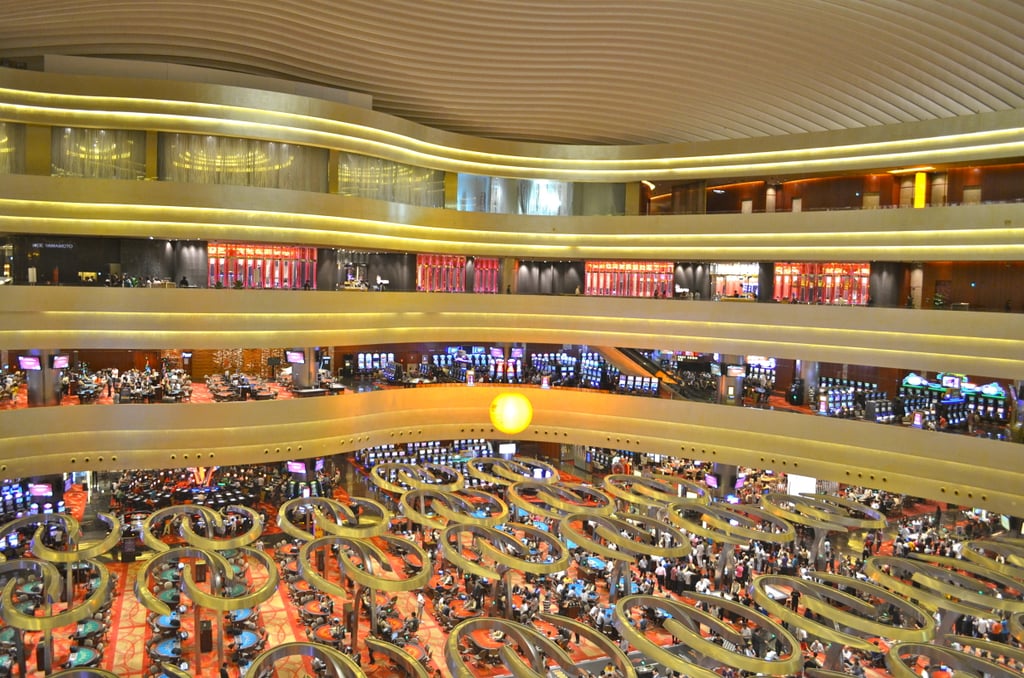 Singapore is an exceptional destination that offers a wide array of cultural attractions. One of the must-see locations in the country is Marina Bay Sands, which boasts numerous impressive features. Notably, it is home to one of the largest infinity pools in the world. Additionally, Marina Bay Sands holds the distinction of being the largest hotel in Singapore, with 57 stories encompassing three towers. Guests can enjoy a diverse range of dining options, including restaurants helmed by famous chefs, as well as bars. The complex also features two large theaters, a shopping mall, and an impressive 2,561 rooms, which even includes an ice rink.
Moreover, Marina Bay Sands is home to the world's largest and most sophisticated atrium casino. With over 500 tables and 1,700 slot machines, it offers an unparalleled gaming experience. We are proud to have established a profitable partnership with renowned slot developers IGT, ensuring that guests can enjoy playing with some of the most advanced and entertaining slots available.
For those seeking relaxation after indulging in all the activities, the rooftop of Sands Sky Park offers a serene retreat. Situated at an elevation higher than the Eiffel Tower, guests can unwind while taking in breathtaking views of the Singapore skyline. Alternatively, they can visit the public observatory and marvel at the stunning scenery that Singapore has to offer.