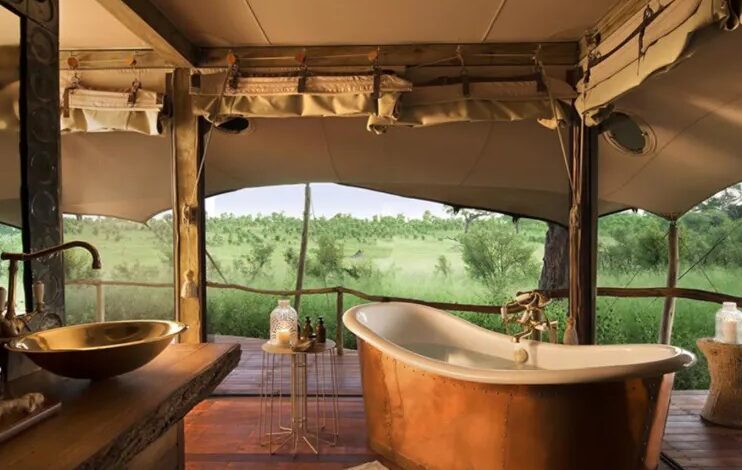 The air is fresh and the morning is full of adventure. When the sun sets in the bushes one day, you will feel a certain vitality that cannot be described in words. But visiting Africa isn't just about seeing animals in the wild.
Top luxury bathtubs to enjoy the relaxing views of Africa
Many of the camps you'll come across have luxury amenities such as private plunge pools, butler service, spa treatments, and luxurious soaking tubs. The latter is my personal favorite. With that out of the way, these are the best tubs in Africa to help you curate your luxury African safari travel list.
Somalisa Camp
Hwange National Park, Zimbabwe
Known for its large herd of elephants, Hwange National Park is a first-time safari visitor's dream destination. There will be no shortage of wildlife shows, coupled with vast open plains that stretch as far as the eye can see. Located in the heart of the park, Camp Somalissa is the perfect place to rest and hopefully see some wildlife from the comfort of a large tub! The bathhouses at Somalisa camps are a major draw for travelers due to their generous space and retro hunting aesthetic.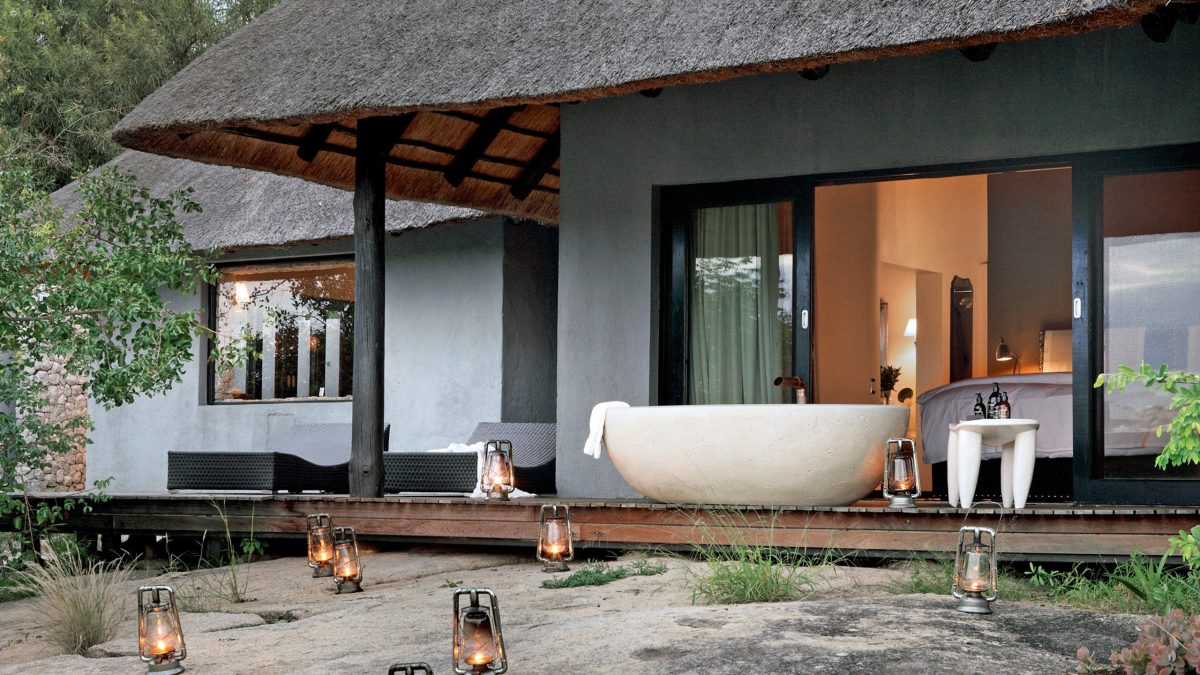 Londolozi Granite Suite
Sabi Sand Game Reserve, South Africa
Next up is one of my favorite lodges in South Africa, the Londolozi, in the Sabi Sand Game Reserve. The crown jewel in the Londolozi crown is this epic granite suite, perfect for honeymooners and couples looking for a very special getaway during their African escape. The suite features a private open-air bath overlooking the river, a trail that is always used by wildlife as they move around in the early morning and late evening.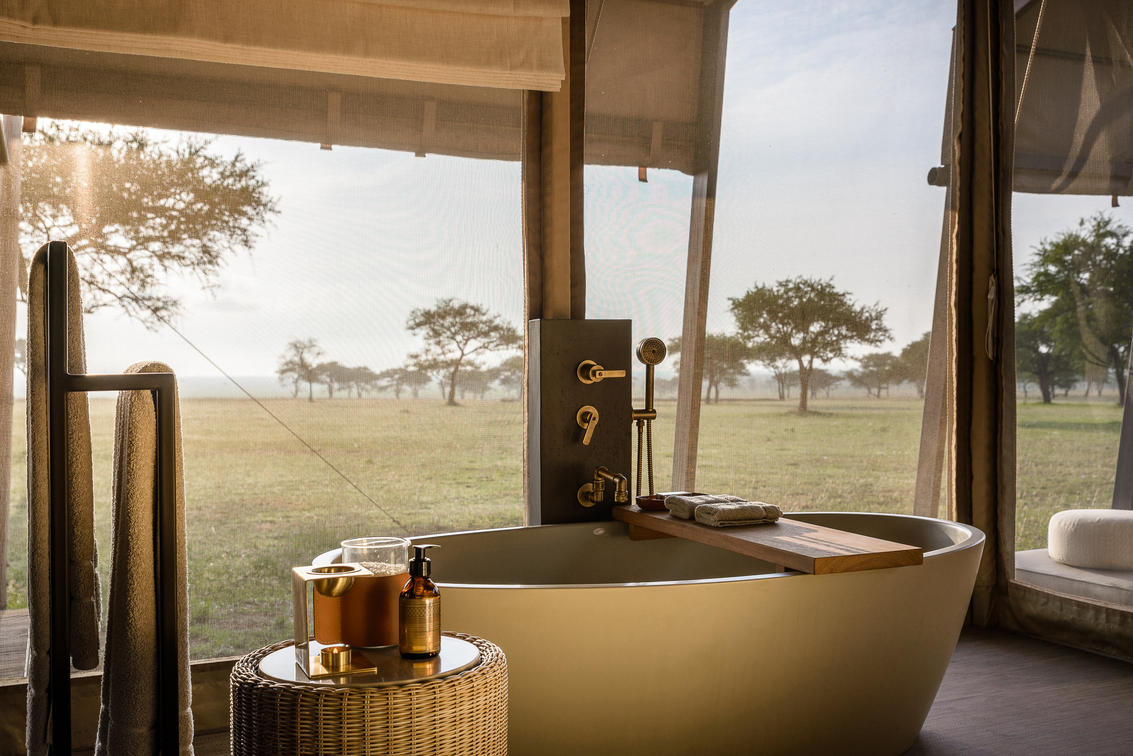 Singita Sabora Tented Camp
Grumeti Game Reserve, Tanzania
Singita has a growing number of tent camps in Africa, but the one that blew my mind was the one in Tanzania. Having stayed at no less than three, I have to say that the Sabora Tented Camp is my favorite. This inn has such an earthy charm that it manages to embody barefoot luxury with ease. And I think you'll find more perfectly positioned tubs all over East Africa!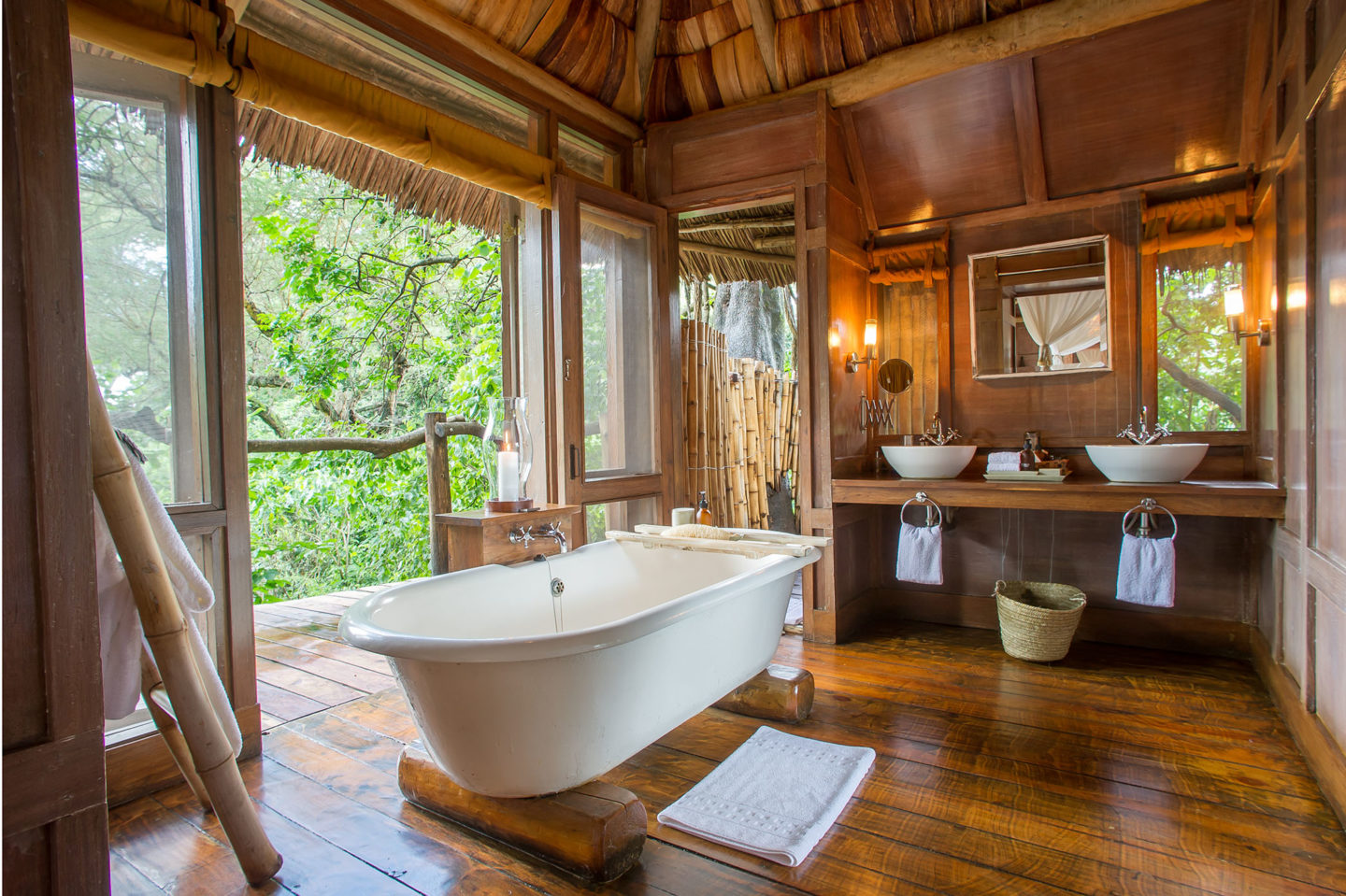 andBeyond Lake Manyara Tree Lodge
Lake Manyara National Park, Tanzania
Nestled in the redwood forests of Tanzania, AndBeyond Manyara Tree Lodge is a nature lover's dream. If the tranquil scenery combined with the use of natural resources to build a hut isn't enough in itself to convince you, how about spotting a tree-climbing lion in the wild? You read that right! In addition to seeing the famous tree-climbing lions, you can also spot the pink flamingos of Soda Lake and start a night hunt. After a long day observing wildlife, you can relax in the tranquility of your oversized private tub. happiness!
Jonkmanshof
Montagu, South Africa
While the majority of the bathtubs featured in this article are found in the African bush, Jonkmanshof in Montagu is an exception. It takes a couple of hours to get from Cape Town to this hotel in the Western Cape. The lodge is tiny (with only two rooms), which adds to the bathtub's secluded calm while facing the potted citrus garden.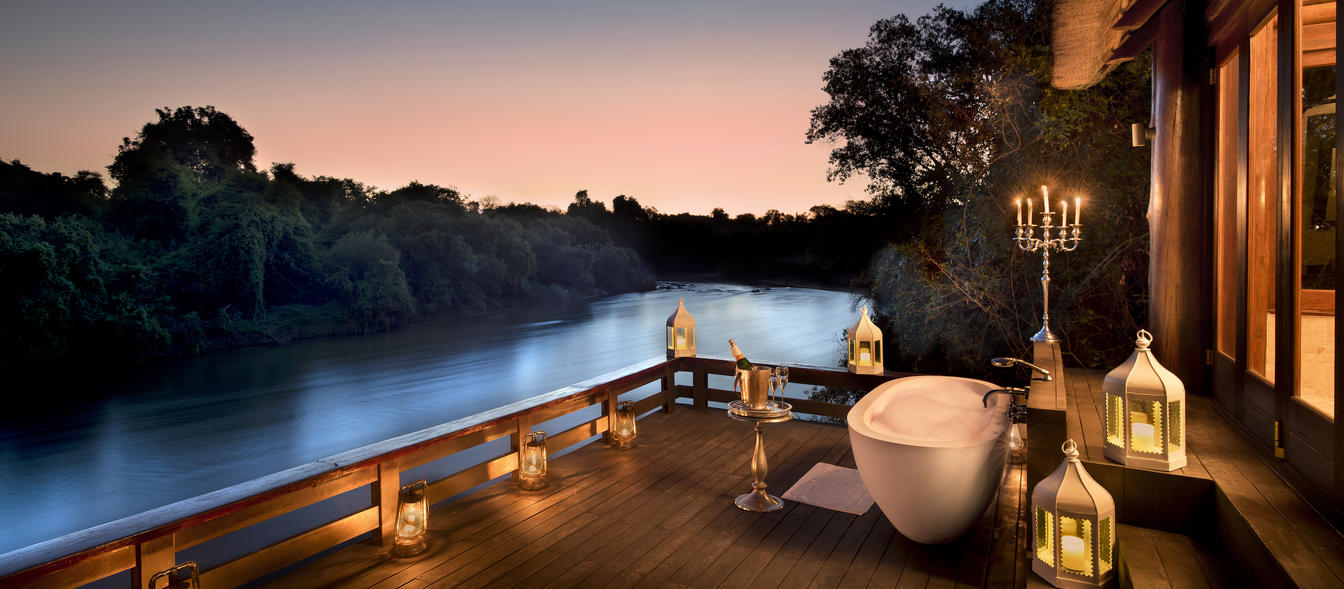 Royal Chundu Zambezi Island Lodge 
Victoria Falls, Zambia
The staff of Royal Chundu Zambezi Island Lodge has received a number of honors and distinctions, so they are no strangers to hosting tourists! Additionally, if you're searching for a lodge that exudes romance in spades, this one is especially excellent for couples. The outdoor bathtubs, which look out over the magnificent Zambezi River, are a particular pleasure.
Kwitonda Lodge
Volcanoes National Park, Rwanda 
With some of the most beautiful resorts in all of Africa, Rwanda has fast gained recognition. One glance at the view from the rooms at Kwitonda Lodge will convince you why Rwanda, home to the renowned mountain gorillas, is swiftly rising to the top of the list of must-visit destinations for tourists to Africa. It is challenging to want to leave the room because of the unmatched views of the magnificent mountainous vistas provided by these private bathtubs!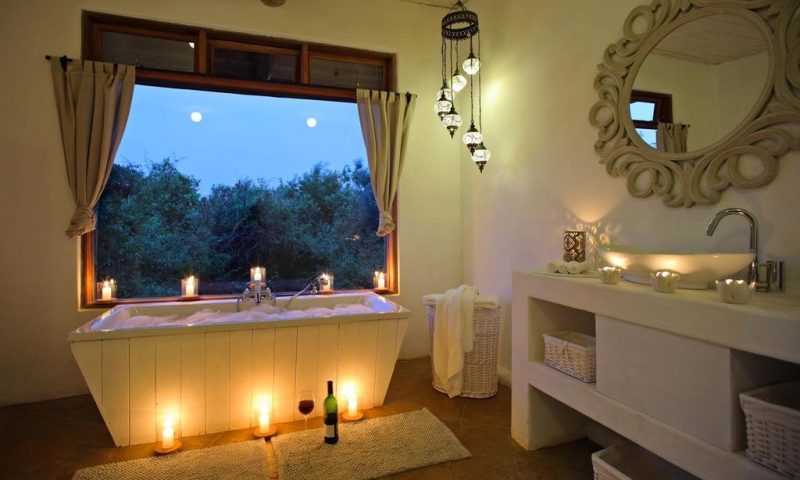 Cottars 1920s Camp 
Greater Mara, Kenya
Cottars 1920s Safari Camp makes you feel as though you've traveled back in time because it is located on a private conservancy on the edge of the Maasai Mara. This camp provides visitors a very special and genuine experience by paying attention to the history of conventional safaris as they were in the 1920s. The conventional bush baths (seen above) are but one example of how this camp goes above and beyond to meet and even surpass your expectations.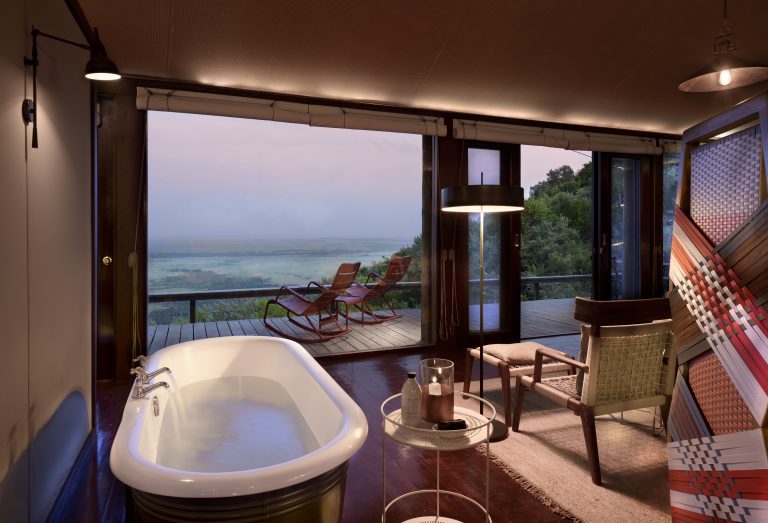 Angama Mara
Maasai Mara, Kenya
Angama Mara, one of the newest lodges in the Maasai Mara, opened to great fanfare when it did so on a hilltop overlooking the National Park below. However, the popularity of this lodge has soon increased to the point where it is now among the most sought-after lodges in East Africa, suggesting that its reputation matches the excitement of its debut. With unimpeded views of the Mara below, each of the individual tents has an extra-large bathtub.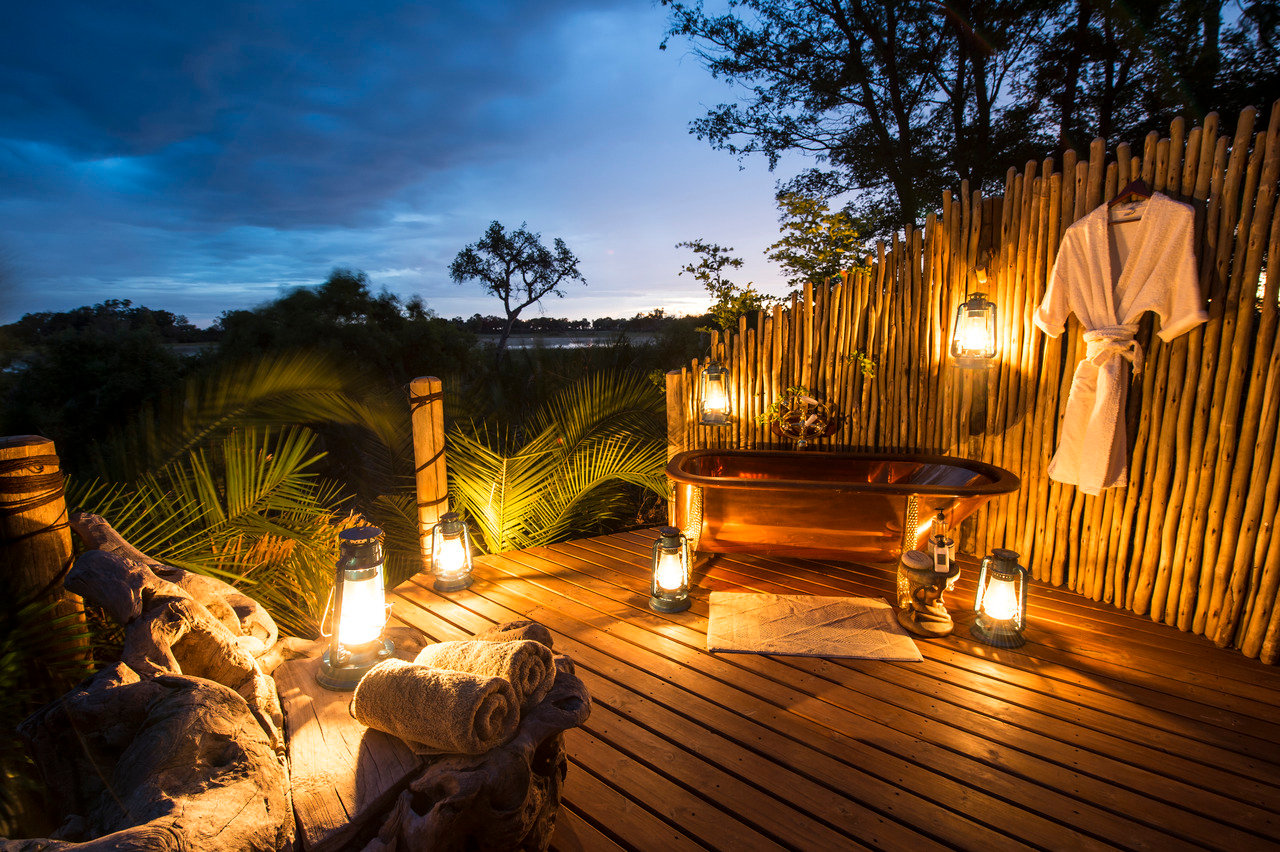 andBeyond Phinda Rock Lodge
Phinda Private Game Reserve, South Africa
There are one or two lodges set within the Phinda non-public game reserve, however, none is additional distinctive than Phinda Rock Lodge. This lodge offers especially realistic expertise for its guests, and therefore the out of doors bathtubs aren't any exception! therefore if you're staying a short time, take care to skip one in all the afternoon game drives and settle into your bath to observe nature placed on its show.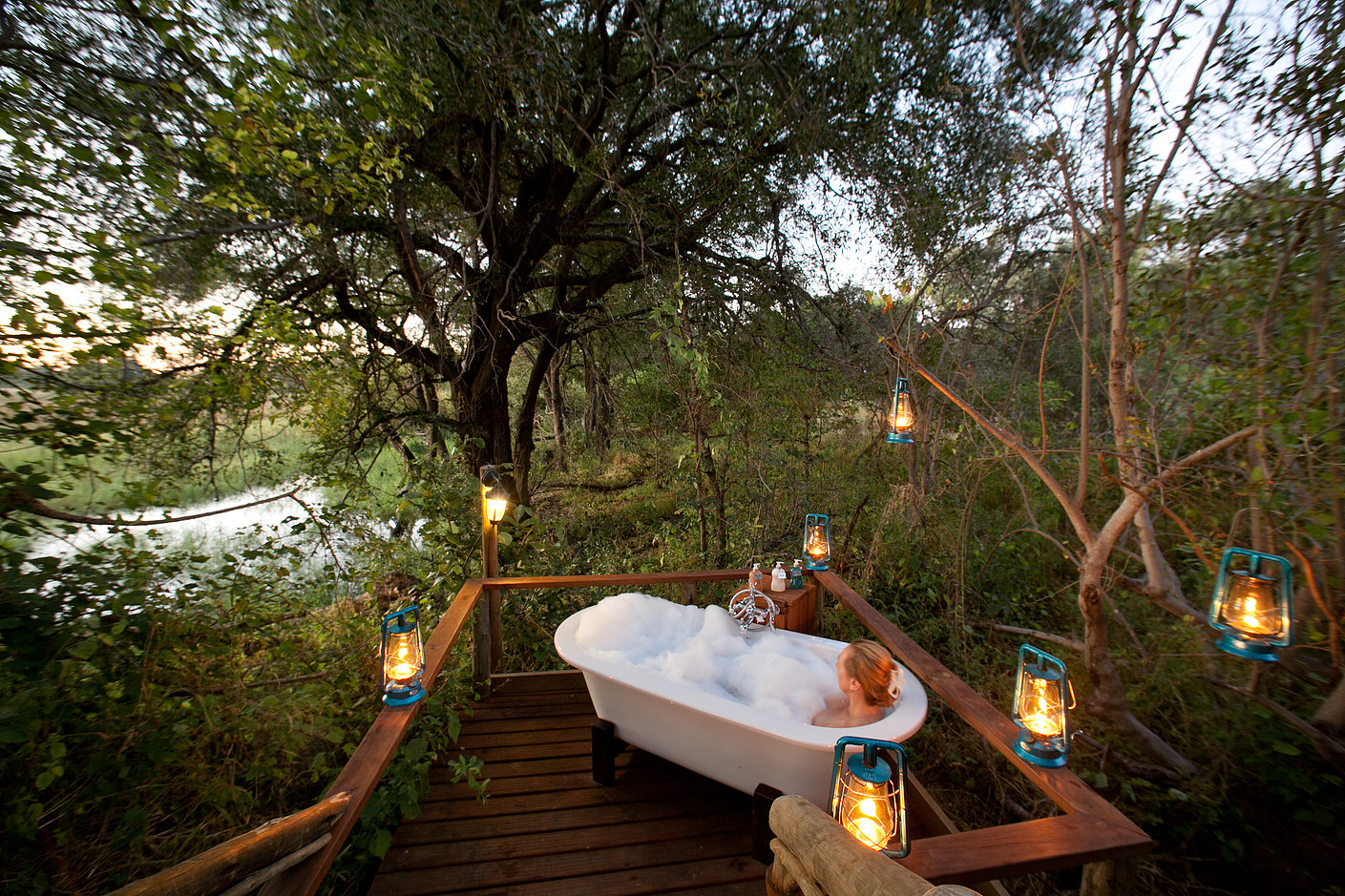 Jacana Camp
Okavango Delta, Botswana
The Okavango Delta features a high concentration of campaign camps, however, every one of them within reason tiny with simply one or two rooms. This makes every one of the lodges distinctive and tranquil, with every one of them going to give one thing totally different for his or her potential guests. And if you question me, Jacana Camp has done simply that with their non-public doors bathtubs! This expertise earns Jacana Camp an area on our list for having one of the most effective bathtubs on the continent.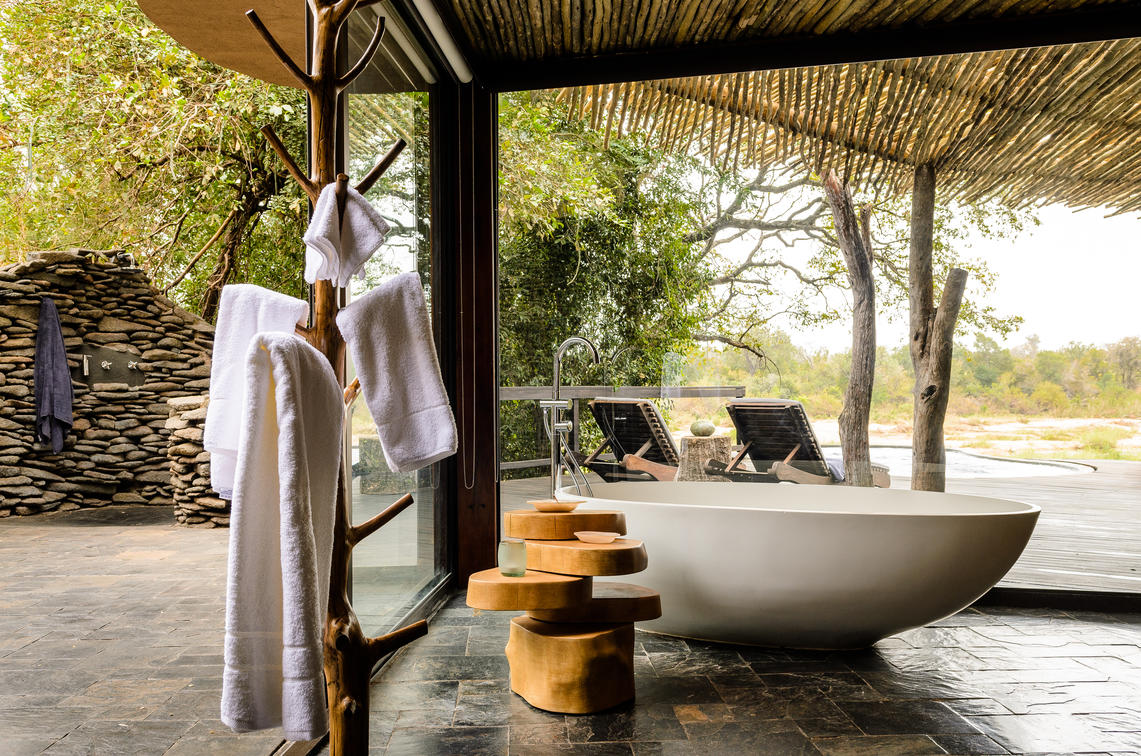 Singita Boulders
Sabi Sands Game Reserve, South Africa
Last but not least in our round-up of the most effective bathtubs in the continent, we have a tendency to can't forget to say Singita Boulders in African countries. This lodge is one of all my personal favorites – for life viewing, lodge style, and therefore the outsized nevertheless effortlessly non-public rooms. every one of the rooms offers an outsized bath high on your non-public deck, which is kind of typically wherever you may spot elephants drinking. this is often an associate degree unbelievably distinctive expertise and one last reason to book your trip to Africa.