Hotels
Best 10 Hotels in Santa Cruz, California
This perfect example of a beach town on the coast of central California is known for its endless summer sunshine, long promenades and piers, retro roller coasters, wooden piers, surf culture, and, of course, beautiful sandy beaches. It's also a very funky spot with lots of thrift stores, cool cafes, fun shops, art galleries and great restaurants. From boutique inns to chic and modern accommodation, there are several special places to stay to suit your fashionable atmosphere. Here are some of the coolest and rarest hotels in Santa Cruz, California
1. Hotel Paradox Autograph Collection – A cool, hip, and trendy hotel that blends nature with urban design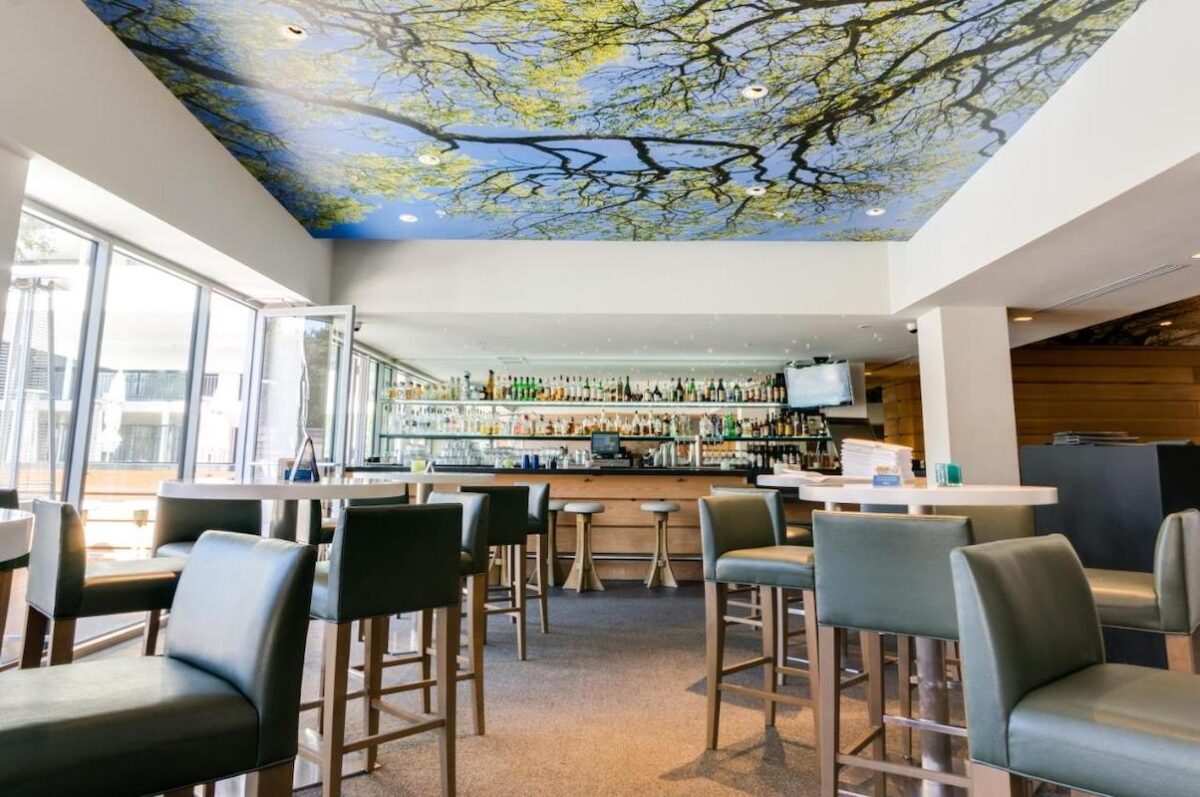 Santa Cruz has a reputation for natural beauty and Hotel paradox Incorporating that idea, we have created a unique and wonderful place to stay. As the name implies, the hotel design seems to create a paradox, juxtaposing the luxury and style of a modern urban boutique hotel with the warmth and rugged beauty of nature itself.
Beautiful rooms, great food, and great service may be what you would expect, but when you get under the bright neon signs that characterize this amazing hotel, it's a natural material that really catches your attention.
From the walls of the tree branches to the stunning reception desks cut out from the giant trees, you'll never be far from the nature of the paradox.
2. Dream in Santa Cruz – A fun and funky beachfront resort perfect for Millennials and Generation Z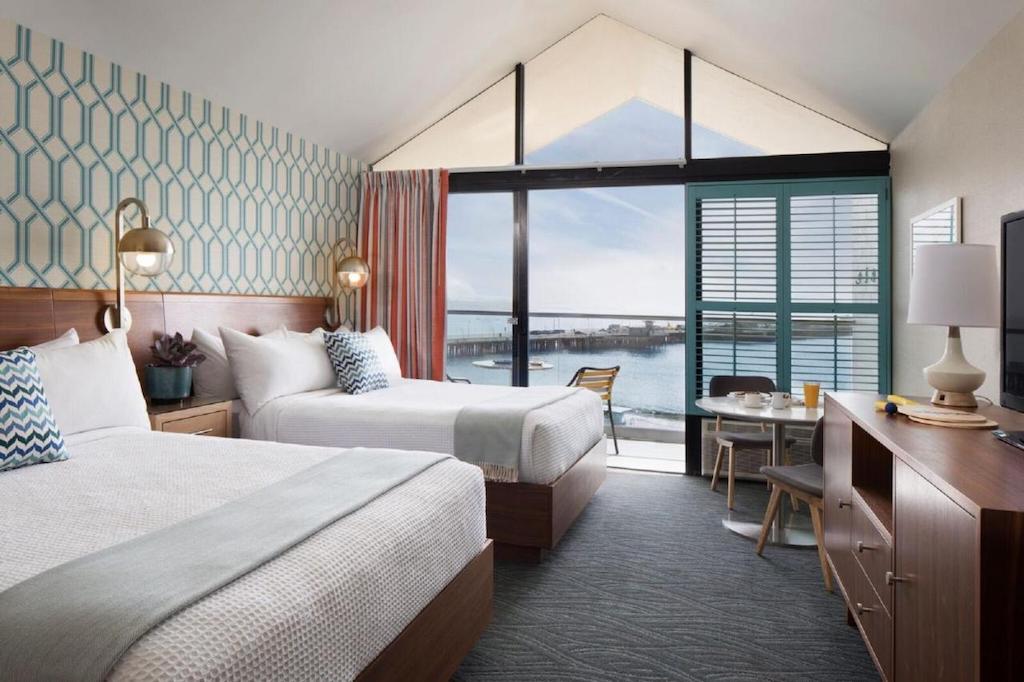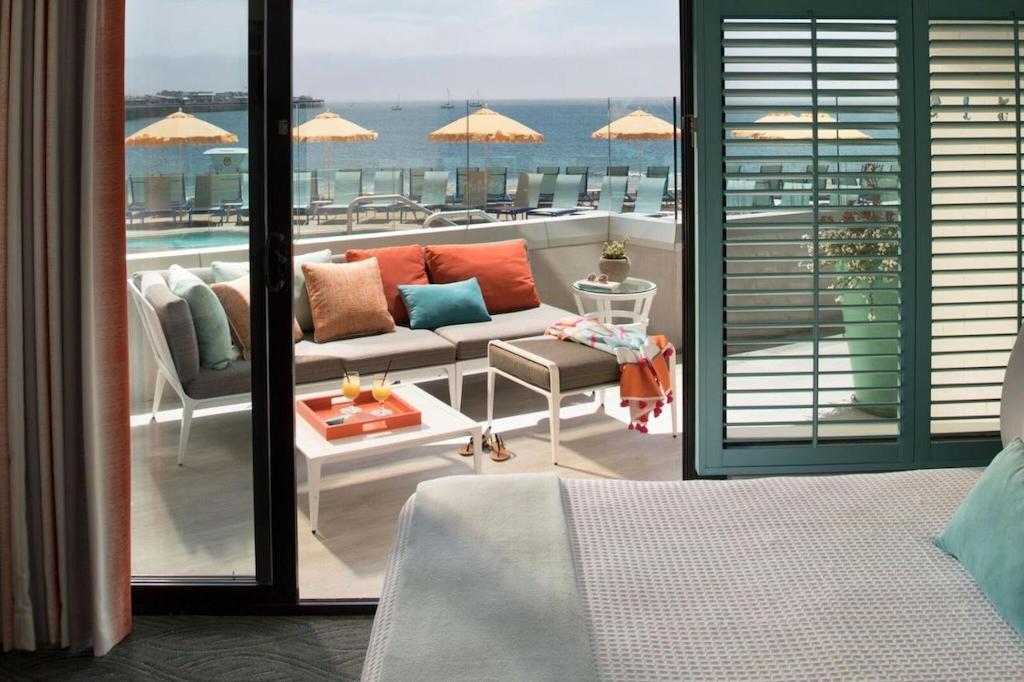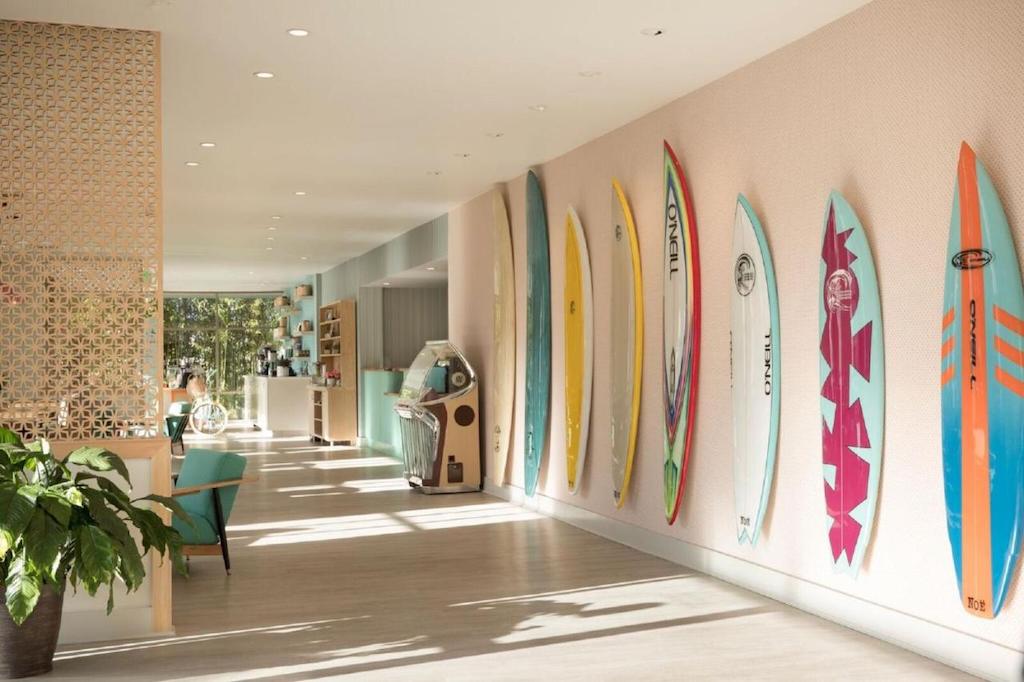 Some hotels define destinations and Dream in Santa Cruz is One of them. The Dream Inn, which sits on the promenade and overlooks the ocean, is a famous local landmark in itself, and you can find out why by choosing one of the 165 guest rooms offered.
The balcony points to the beach and sea beyond the swimming pool area, the perfect backdrop for the end of the day, and one of the most beautiful views in the world to wake up. The outdoor pool has a fire pit for cool nights, all just a short walk from the beach itself and the famous Santa Cruz Pier.
Enjoy a meal with sea views while enjoying a great meal, including the Jack O'Neill restaurant and a great seafood menu by the pool. Dream Inn also offers the opportunity to enjoy with quality facilities such as a great wedding venue. The best Santa Cruz just off the beach.
3. Chaminade Resort & Spa – One of the most Instagram-worthy resorts in Santa Cruz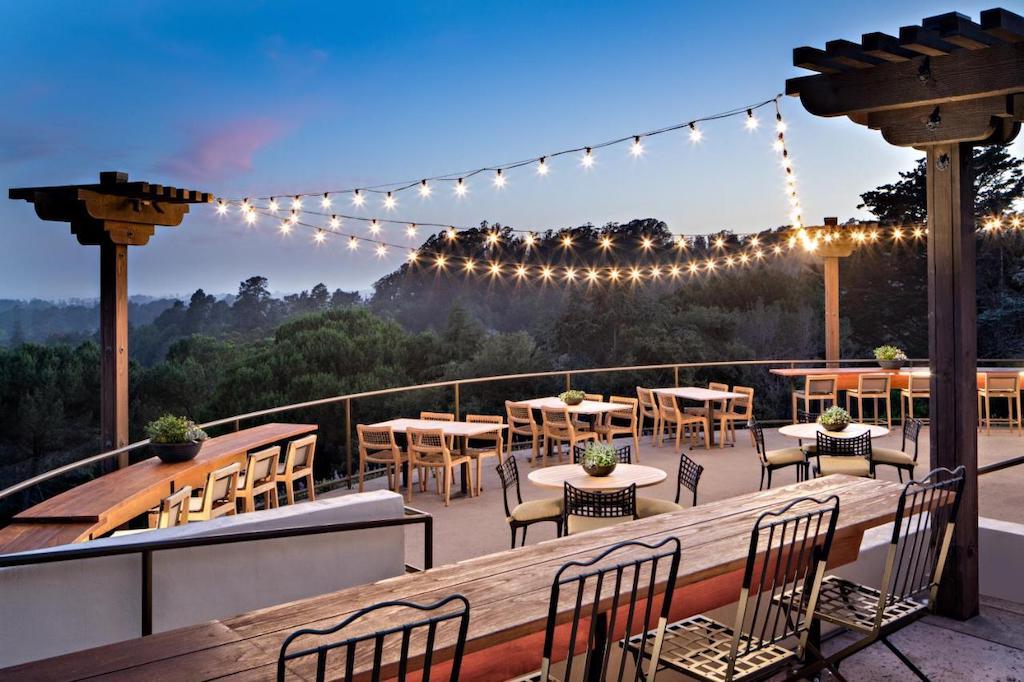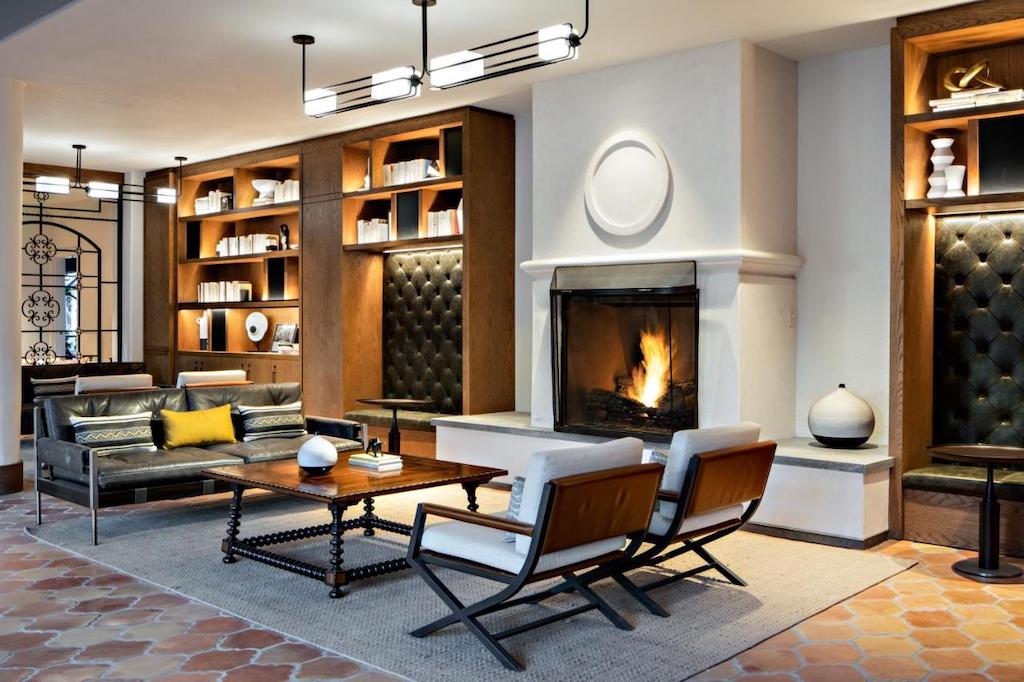 Shaminard Resort and Spa is set in stunning countryside on 300 acres of wooded hills and lush lawns, quiet to enjoy the fresh air, hiking trails, and stunning natural environment of Santa Cruz. Provides a way to relax at.
Nevertheless, if you want to explore, you're not far from Santa Cruz and the beach, and you can take advantage of both in this wonderful place. With 156 guest rooms in 11 villas, luxury living is on the menu, and the luxurious spa and fitness center offer the ultimate in relaxation. The resort also has The View, which offers spectacular views of the top of the trees while enjoying great service. Fresh local cuisine.
Close enough to traditional attractions to enjoy Santa Cruz, Chaminade Resort and Spa is definitely unique, where you can spend a truly relaxing vacation away from the hustle and bustle.
4. Rio Vistain & Suites Santa Cruz – A modernly decorated luxury inn housed in a restored Victorian mansion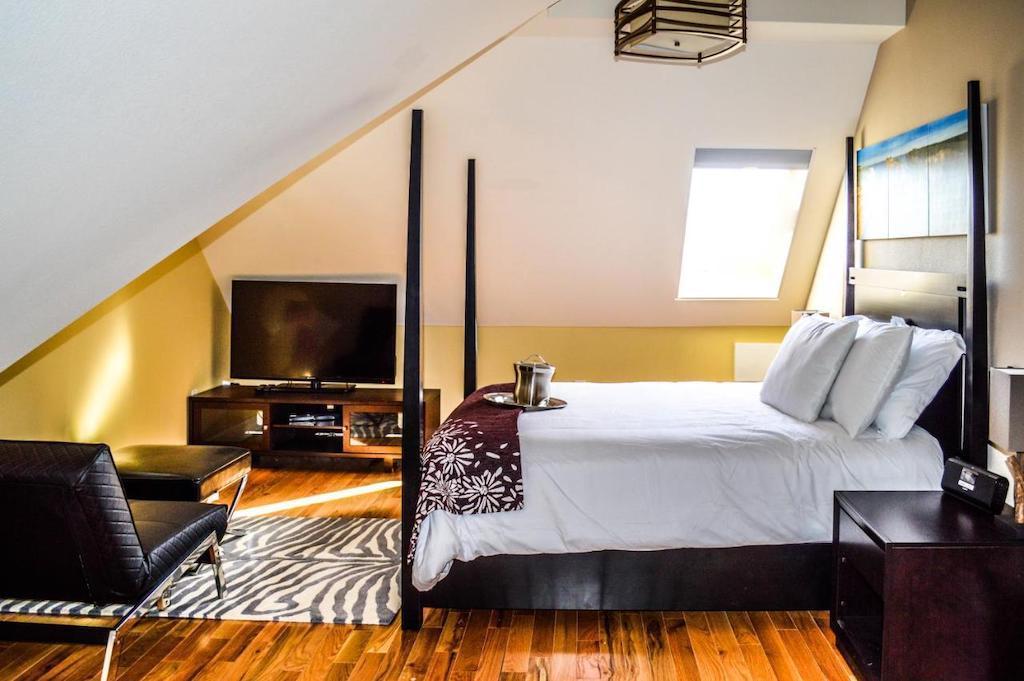 With only 12 rooms Rio Vista With a luxurious experience, stunning views, and Victorian style, you can go back in time and return to the way the area was at the turn of the 20th century. The impressive location of Beach Hill overlooks the famous promenade and the beach and ocean beyond. It is picturesque during the day and fascinates as the sun sets.
Beginning as a private land built in 1890, and fully restored in 2013, it revives its original character, creating a compassionate décor that incorporates modern luxury while retaining a Victorian look, a wonderful stay. Creating a place.
5. West Cliff Inn, Four Sisters Inn – A unique and beautiful boutique-style B & B within walking distance of the beach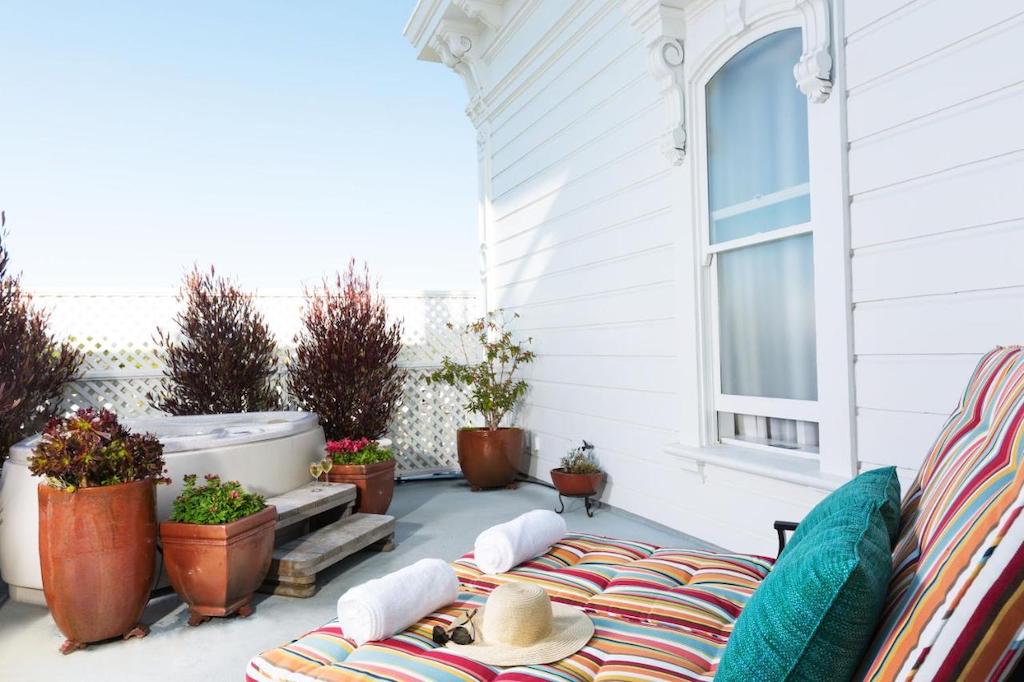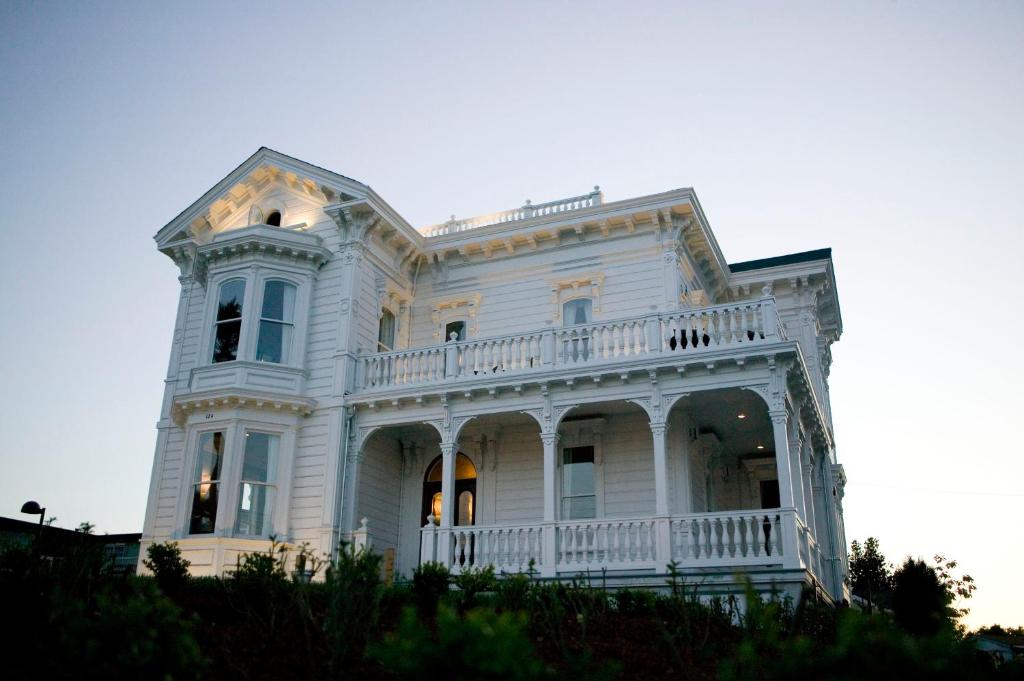 Sit on a cliff above Cowell Beach and overlook the stunning Santa Cruz Boardwalk, West Cliff Inn It offers stunning views of Monterey Bay and the sparkling sea beyond. The fully restored Victorian Inn was built at the peak of Santa Cruz's charm, as we know it today. Westcliffe Inn continues its tradition with classic Victorian furniture and simple décor, confirming the hotel's luxurious experience. I will deliver it.
Outside, the gleaming white walls and wooden balcony rails look the same as they were when they were built. This is a magnificent building where you can have a spectacular experience during your stay. Afternoon wine and cheese are fun, and a freshly prepared breakfast is served daily on-site so you can go exploring at any time. The hotel also offers rental bikes so you can explore this wonderful area at your own pace. They even offer a range of beach towels and toys, just remember the sunscreen and you'll have everything you need!
6. Pacific Blue Inn – Funky eco-friendly bed and breakfast with colorful rooms
Sitting in the center of Santa Cruz on Pacific Avenue, Pacific Blue Inn It's a great base to explore this wonderful area. Within walking distance of the famous promenades and beaches, the best restaurants, shops, attractions, and hotels in the downtown area, you can explore everything Santa Cruz offers.
The hotel itself is built around sustainability, with clean lines and simple decorations that allow you to choose natural and sustainable materials. The secluded courtyard with its own fire pit is a great place to relax at night. Stay close to great restaurants very close to downtown.
7. Casablanca Inn on the Beach – A stunning beachfront inn overlooking Monterey Bay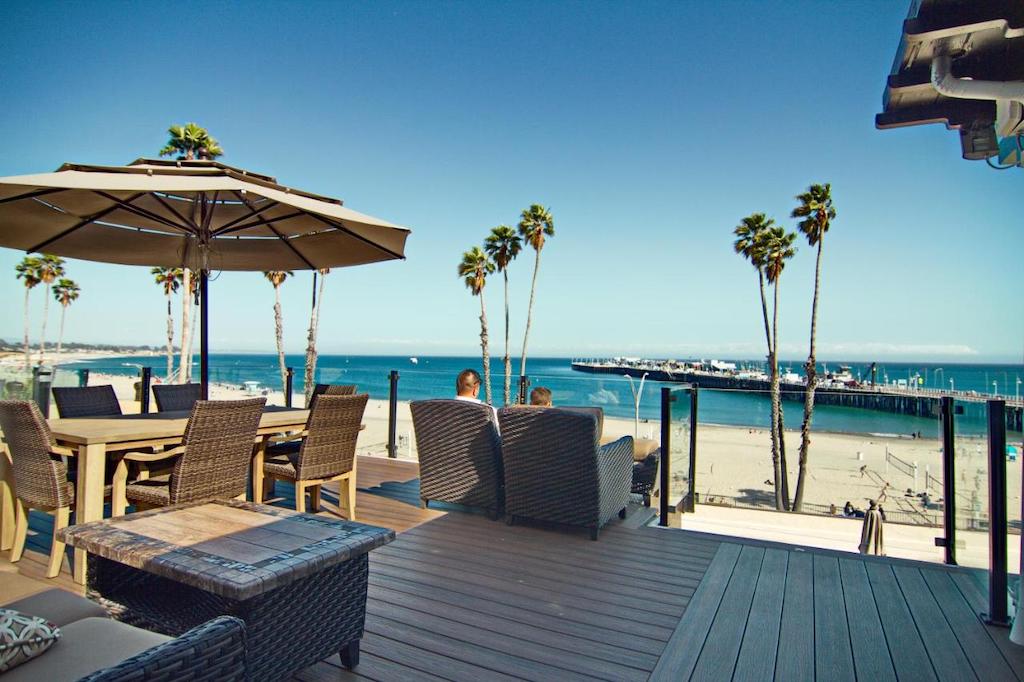 Sitting on the beach with stunning views of the sea, piers, and palm trees, Casablancaine on the Beach brings a Mediterranean atmosphere to California. Featuring 33 rooms with sea or garden views, this hotel is designed for a classic beach cottage experience, just a short walk from the beach and the famous promenade.
Another hotel with a rich history, Casablancain on the Beach, is not only a cool and comfortable place for beach lovers to stay, but also the best of Santa Cruz itself, including promenade dining, entertainment, and surfing. Easy access to things. The essence of the Santa Cruz lifestyle is to enjoy it whenever you want.
8. Beach Street Inn and Suites – A tropical boutique hotel that offers comfort and relaxation
Beach Street is one of Santa's most famous, and the hotel overlooks the pier, the sea, and the world-famous promenade, offering memorable views day and night. This is a hotel that does nothing else, it gives you a Santa Cruz lifestyle that you can't do anything else.
A cool, laid-back, and charming hotel that has been a staple of the city since the 1940s and was refurbished in 2011, today it has established itself as a beautiful luxury hotel offering everything you can imagine Santa Cruz. .. There is a gourmet café, pool, fire pit for cool nights and retail stores on site. Relaxing luxury on its incredible beach as a background to your stay, Beach Street Inn really has it all.
9. Hyatt Place Santa Cruz – A stylish place to stay in a convenient location near downtown Santa Cruz
Located on Broadway Avenue, Hyatt Place is close enough to both the beach and promenade, local museums, and downtown entertainment, making it an ideal place to stay for whatever you want to enjoy in Santa Cruz.
The completely modern Hyatt Place has the luxury of a state-of-the-art hotel appointment, but with small details that remind you where you are, such as a fun wall-mounted surfboard. A great place to spend time. With a dedicated breakfast bar at the beginning of the day and catering facilities that serve high-quality snacks and drinks to suit all tastes, it's a great base to explore Santa Cruz and all of it.
10. Cliff Crest Inn-Attractive and eccentric-Historical unique eccentric chic B & B close to great attractions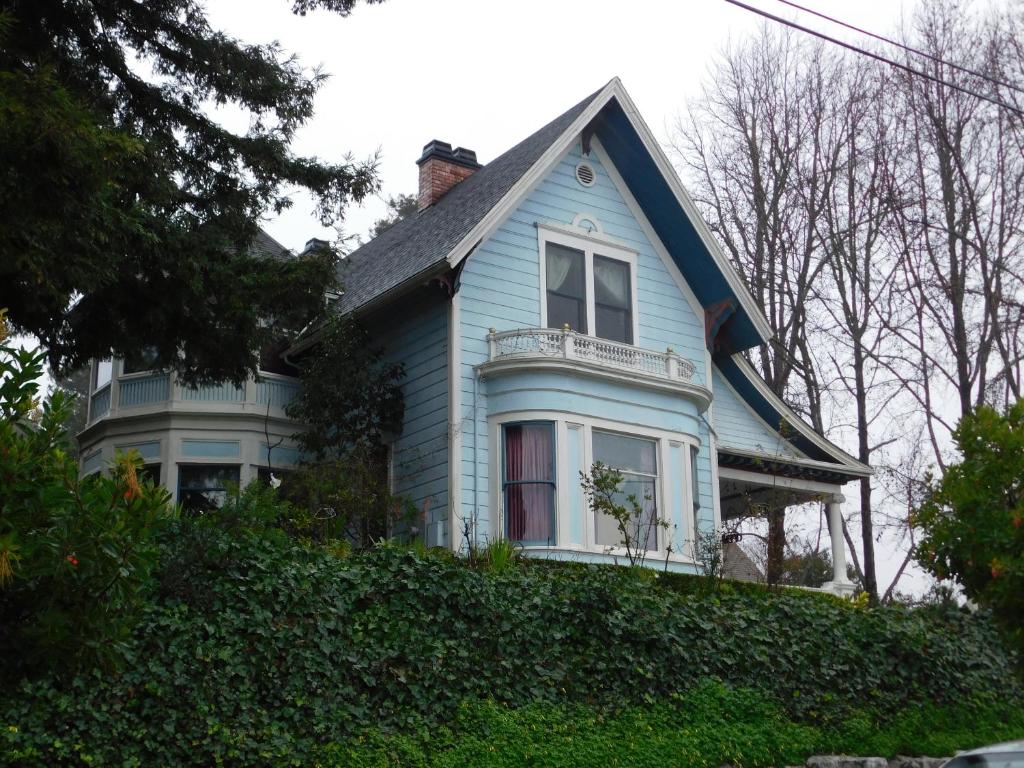 When choosing the Cliff Crest Inn, stay in the original 1887 Queen-An Victorian-style building. This wonderful bed and breakfast, an old journey, has five theme rooms, including a room specially built for the wife of the Governor of California in the 1890s. Each has its own quirky charm and is eclectically decorated to reflect the history of the property.
Breakfast at Cliff Crest Inn is an event that serves all freshly prepared dishes made with local ingredients in a wonderful solarium. Located on Cliff Street, the hotel offers stunning views of the bay and the beach is just a 3-minute walk away. If you want to experience a different taste of Santa Cruz, Cliff Crest Inn is a great option not to be disappointed.