Hotels
Central Hotel Panama Casco Viejo
Discover the Charm of The Central Hotel Panama Casco Viejo: A Fusion of History and Luxury.
Nestled in the heart of Panama City's historic district, Casco Viejo, lies a hidden gem that seamlessly blends the allure of history with the elegance of luxury – The Central Hotel Panama Casco Antiguo.
This enchanting boutique hotel offers a truly unique experience, transporting guests back in time to the colonial era while indulging them with modern comforts and amenities.
With its picturesque cobblestone streets, vibrant culture, and breathtaking views of the Panama City skyline, Casco Viejo serves as the perfect backdrop for this architectural masterpiece.
Join us on a journey as we delve into the captivating charm of The Central Hotel Panama Casco Viejo and discover why it is the ultimate destination for those seeking a fusion of history and luxury.
Highlights:
Historic Charm: The Central Hotel Panama Casco Viejo is situated in the heart of the Casco Viejo neighborhood, a UNESCO World Heritage site known for its well-preserved colonial architecture and cobblestone streets.
Rooftop Terrace: Enjoy breathtaking views of the city skyline and the Pacific Ocean from the hotel's rooftop terrace. It's the perfect spot to relax and unwind after a day of exploring.
Boutique Accommodations: The hotel offers comfortable and stylish rooms with modern amenities, while maintaining the character and charm of the historic building.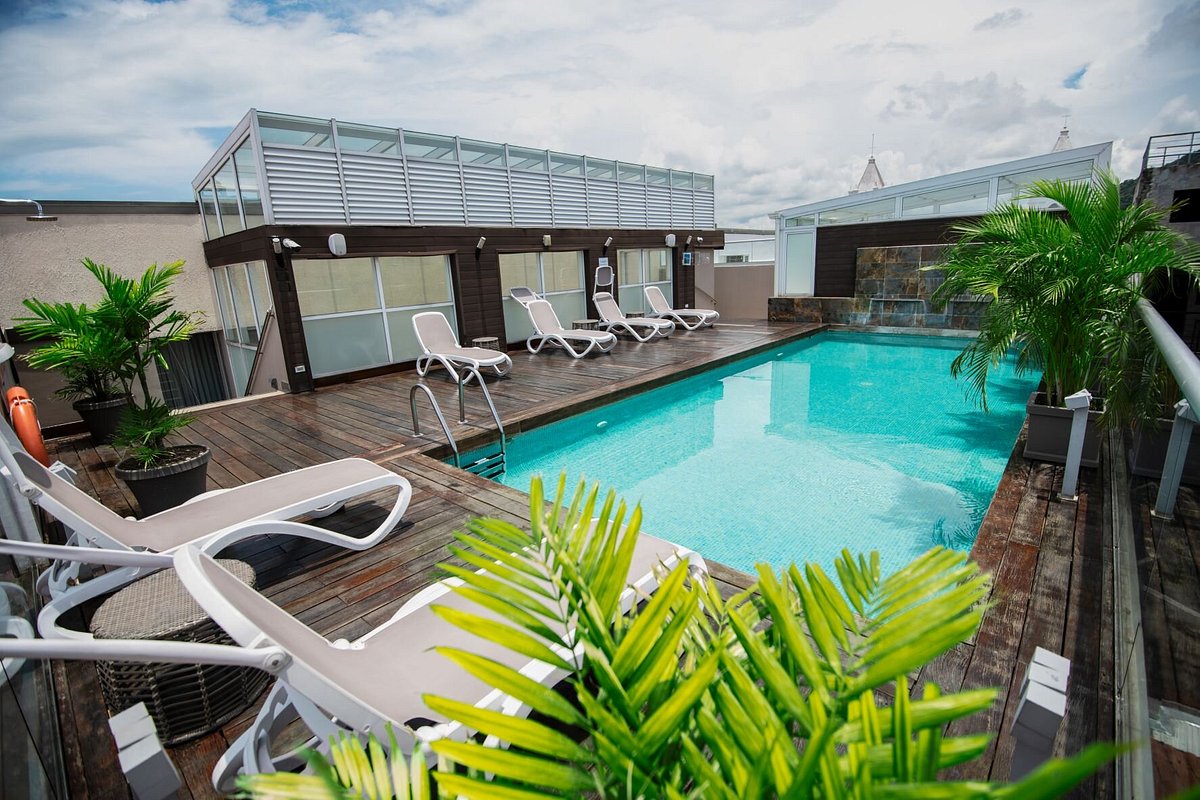 Facilities:
Restaurant and Bar: The hotel features a restaurant and bar where guests can indulge in delicious local cuisine and refreshing cocktails.
Fitness Center: Stay active during your stay with the hotel's fitness center, equipped with state-of-the-art exercise equipment.
Meeting and Event Spaces: The Central Hotel Panama Casco Viejo offers versatile spaces for meetings, conferences, and special events.
Explore Casco Antiguo:
Take a leisurely stroll through the narrow streets of Casco Viejo and admire the beautifully restored colonial buildings. Don't miss landmarks like the Metropolitan Cathedral, Plaza de la Independencia, and Plaza Bolivar.
Visit Museums: Immerse yourself in Panama's rich history by visiting museums such as the Interoceanic Canal Museum and the Museum of Contemporary Art.
Enjoy Local Cuisine: Casco Viejo is home to a wide array of restaurants and cafes offering both traditional Panamanian dishes and international fare. Indulge in ceviche, empanadas, and other local delicacies.
Panama Canal: Take a day trip to the world-famous Panama Canal, located just a short drive away. Witness the engineering marvel that connects the Atlantic and Pacific Oceans.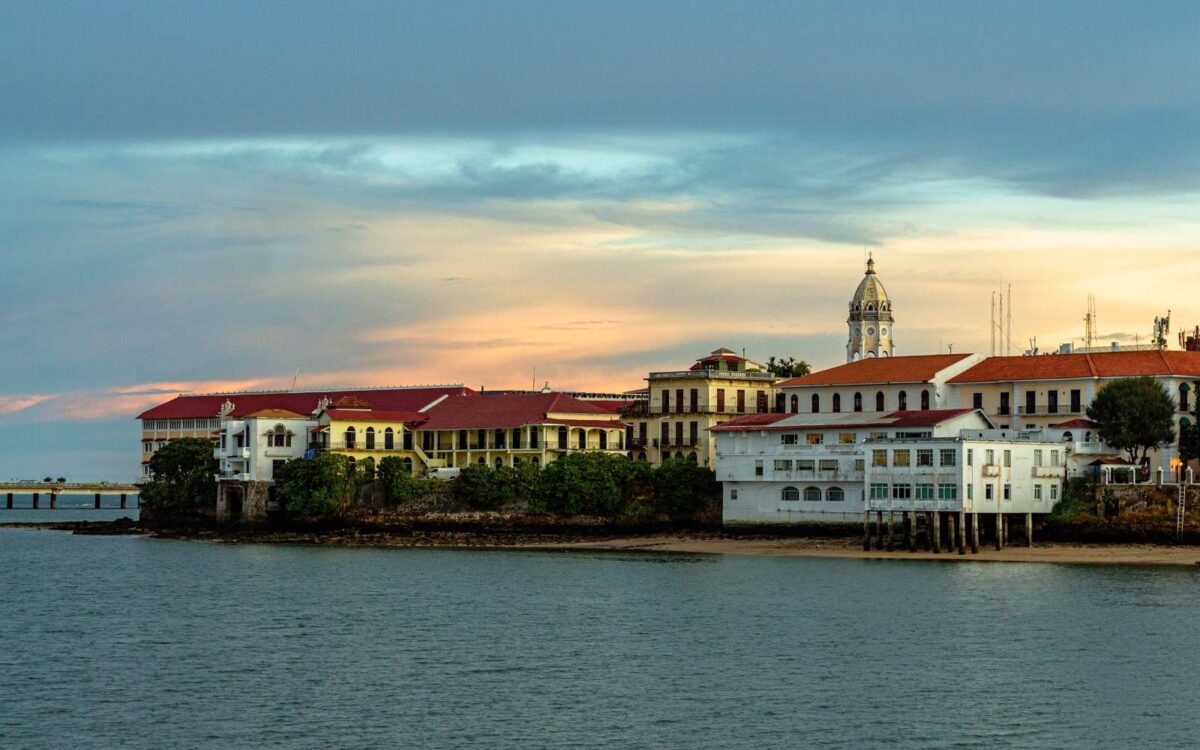 1. A glimpse into the history of Casco Antiguo
Casco Viejo, also known as the Old Quarter, is a vibrant and captivating neighborhood in Panama City, Panama. Steeped in rich history, this UNESCO World Heritage site offers visitors a glimpse into the past with its charming cobblestone streets, colonial-era architecture, and fascinating stories. Casco Viejo was founded in 1673 after the original Panama City was destroyed by a pirate attack. It was strategically rebuilt further southwest to protect against future invasions. Over the centuries, the neighborhood has seen a mix of influences from Spanish, African, French, and American cultures, leaving behind a unique blend of architectural styles and cultural traditions.
Walking through the narrow streets of Casco Viejo, you can't help but feel transported back in time. Colorful buildings with ornate balconies line the streets, showcasing the area's colonial past. The iconic landmarks such as the Catedral Metropolitana, Plaza de Francia, and the Presidential Palace stand proudly, telling stories of Panama's struggle for independence and its political evolution. Casco Viejo has gone through various stages of urban decay and revitalization, but today it stands as a remarkable testament to Panama's heritage.
The neighborhood has been lovingly restored, preserving its historical charm while also embracing modern elements. This combination of old and new creates a unique atmosphere that attracts both locals and tourists alike. One of the crown jewels of Casco Viejo is The Central Hotel Panama, a luxury boutique hotel that seamlessly blends historical architecture with contemporary elegance. Housed in a beautifully restored colonial building, The Central Hotel offers guests an unparalleled experience where they can immerse themselves in the neighborhood's history while enjoying all the modern comforts. In conclusion, Casco Viejo is a captivating destination that showcases the fusion of history and luxury.
Its fascinating past, architectural beauty, and cultural heritage make it a must-visit location for travelers seeking a unique and enriching experience. Whether you explore the streets on foot, indulge in local cuisine, or stay at a charming hotel like The Central Hotel Panama, Casco Viejo promises to enchant you with its timeless charm and allure.
2. The architectural beauty of The Central Hotel Panama Casco Viejo
The Central Hotel Panama Casco Viejo is a true architectural gem that perfectly captures the essence of the historic Casco Viejo neighborhood. As you step foot into this remarkable hotel, you are immediately transported back in time to an era of grandeur and elegance. The building itself is a testament to the rich history of the area, with its colonial-style architecture and intricate detailing.
The hotel's exterior is adorned with elegant balconies, wrought-iron railings, and vibrant colored facades that reflect the vibrant culture and heritage of Panama. Walking through the doors, you are greeted by a stunning lobby, adorned with beautiful tile work, ornate chandeliers, and a grand staircase that exudes timeless charm. Each room and suite in The Central Hotel Panama Casco Viejo is a work of art in itself. The interiors are a harmonious blend of contemporary design and classic touches, featuring luxurious furnishings, plush bedding, and modern amenities.
From the moment you enter your room, you are enveloped in a sense of comfort and tranquility that ensures a restful stay. One of the highlights of this remarkable hotel is its rooftop terrace, offering breathtaking views of the city skyline and the sparkling waters of the Pacific Ocean. This is the perfect place to unwind and take in the beauty of Panama City, while enjoying a refreshing drink or a delicious meal from the hotel's rooftop bar and restaurant.
The Central Hotel Panama Casco Viejo is not just a place to stay; it is an experience that immerses you in the rich history, culture, and beauty of Casco Viejo. From the moment you arrive until the moment you depart, you are transported to a world of luxury, where history and modernity seamlessly intertwine.
3. Luxurious amenities and services offered by the hotel
The Central Hotel Panama Casco Viejo is renowned for its impeccable service and luxurious amenities, making it the perfect destination for those seeking a blend of history and luxury. From the moment you step foot into the hotel, you will be greeted by a warm and welcoming staff who are dedicated to ensuring your stay is nothing short of extraordinary.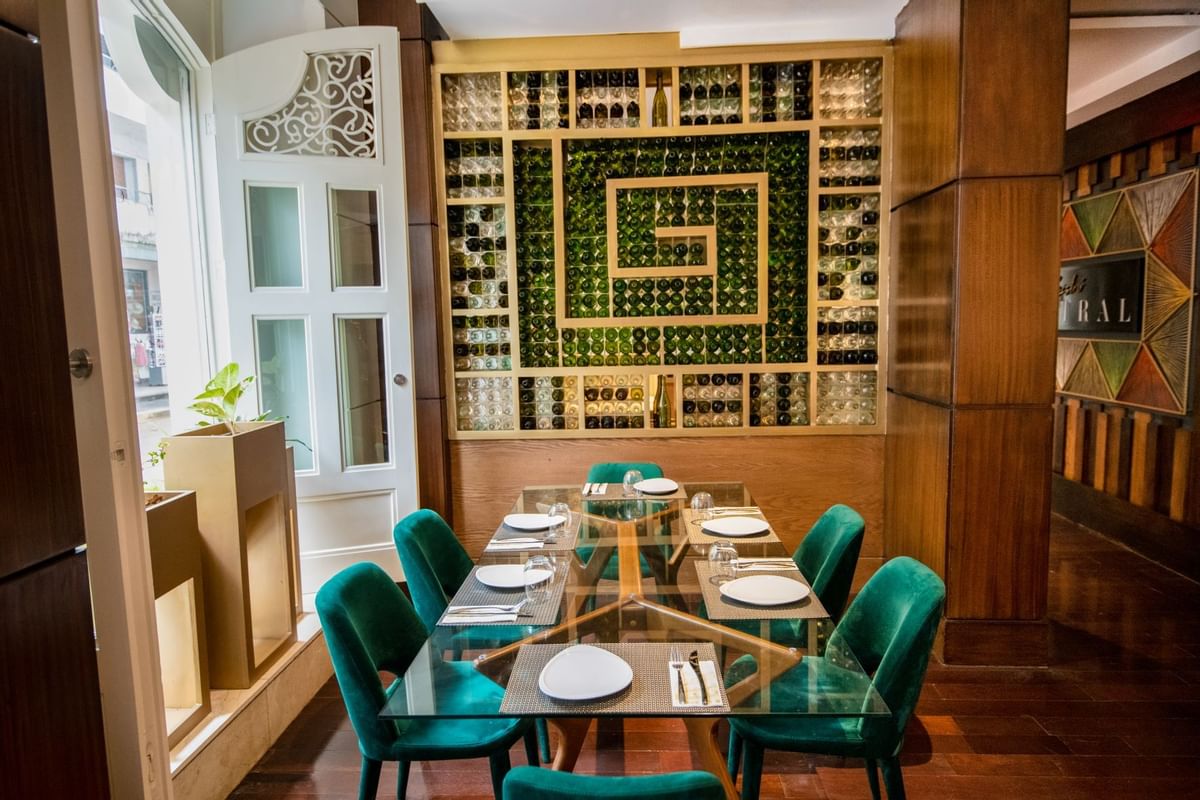 One of the standout features of this hotel is its stunning rooftop infinity pool, offering breathtaking panoramic views of the historic Casco Viejo neighborhood. As you take a refreshing dip in the pool, you'll feel as though you're floating above the city, surrounded by the beauty of the skyline and the shimmering waters. It's the ideal spot to relax and unwind after a day of exploring the city's rich cultural heritage.
For those who appreciate fine dining experiences, The Central Hotel Panama Casco Viejo does not disappoint. The hotel boasts multiple on-site restaurants, each offering a unique culinary journey. From traditional Panamanian dishes to international cuisine with a twist, the talented chefs at the hotel take great pride in creating memorable dining experiences for their guests. Indulge in exquisite flavors and let your taste buds be delighted by the creations on offer.
After a day of indulging in the hotel's luxurious amenities, retreat to your elegantly appointed room or suite. The hotel offers a range of accommodations, each thoughtfully designed to provide a comfortable and relaxing atmosphere. From plush bedding to modern amenities, every detail has been carefully considered to ensure your utmost comfort. Furthermore, The Central Hotel Panama Casco Viejo offers a range of additional services to enhance your stay.
Whether it's arranging transportation, booking tours and excursions, or providing concierge assistance, the attentive staff is always ready to cater to your needs. Their knowledge and expertise can help you make the most of your time in Panama and ensure that every moment of your stay is unforgettable. In conclusion,
The Central Hotel Panama Casco Viejo not only offers a glimpse into the rich history and charm of Casco Viejo but also provides a luxurious haven for travelers seeking an unforgettable experience. With its luxurious amenities, delectable dining options, and exceptional service, this hotel is a true gem that embodies the perfect fusion of history and luxury.
Whether you're interested in history, culture, or simply exploring a vibrant neighborhood, The Central Hotel Panama Casco Viejo provides an ideal base for your Panama adventure.