Hotels
Top 10 Unique Hotels in Winston–Salem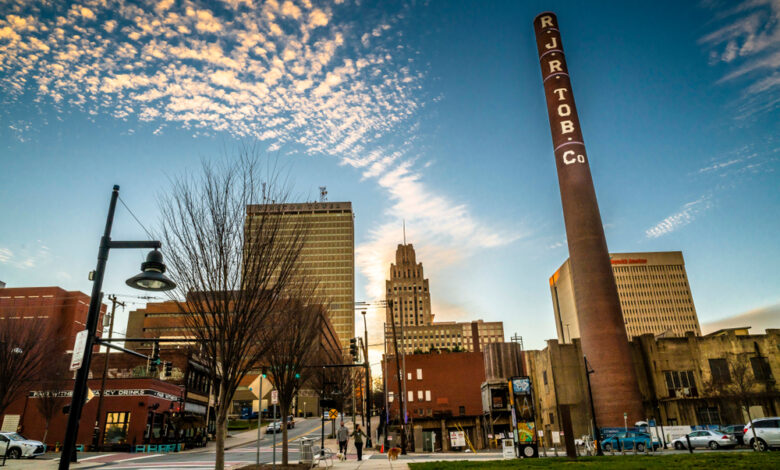 North Carolina's safe, vibrant and easy-to-see city has plenty to offer visitors, including historic buildings, heirloom gardens, and outdoor attractions. It also has an artistic and youthful atmosphere, like the lively downtown area, cool street art, live theater, pottery and excellent art galleries. This creativity is also found in the wonderful collection of places to stay, from gorgeous and intimate boutiques to modern and trendy accommodation. This cool and unusual hotel is perfect for staying in Winston Salem, North Carolina. (In no particular order)…
1. Kimpton Cardinal Hotel, IHG Hotel – A sustainable hotel for trendy travel with a full-service French restaurant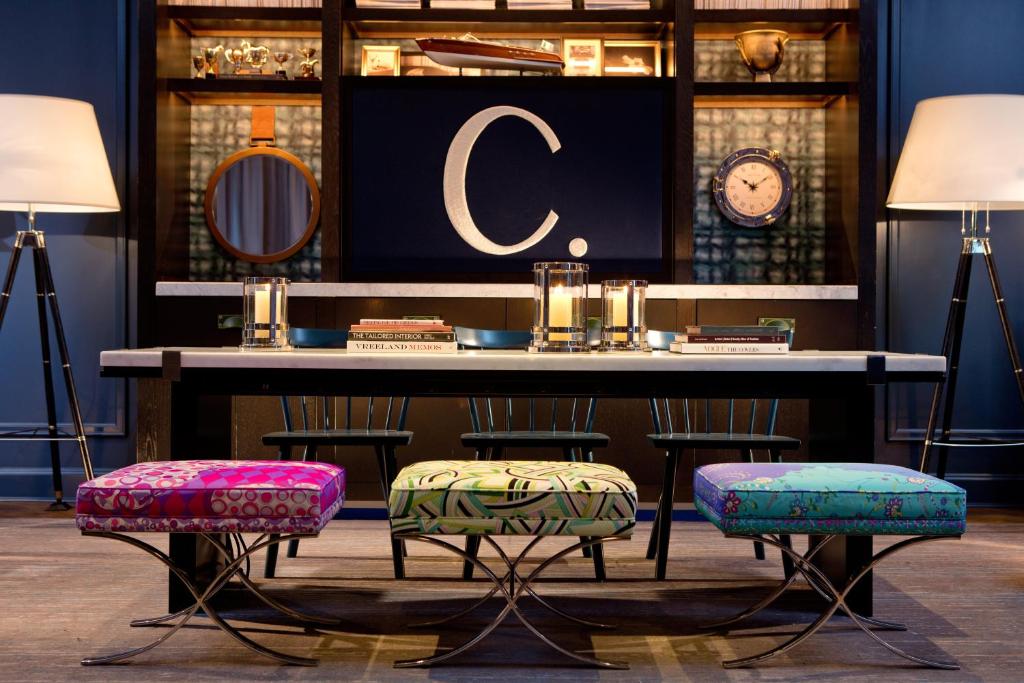 Set in a historic skyscraper of the 1920s Kimpton Cardinal Hotel It offers sophisticated rooms with a minibar, Italian linens, and yoga mats. The suites and upgraded rooms have a separate bathtub and living room.
The Kimpton Cardinal Hotel is a perfect display of the original French Art Deco in quaint architecture. The hotel has a French restaurant, a luxurious lounge, and a terrace. The most unique facilities available at Kimpton include a hip recreation center with a bowling alley and two ballrooms.
address: 51 4th St E, Winston-Salem, NC 27101, United States
2. Hotel Indigo-Winston Salem Downtown, IHG Hotel-Fashionable downtown boutique hotel perfect for Millennials and Generation Z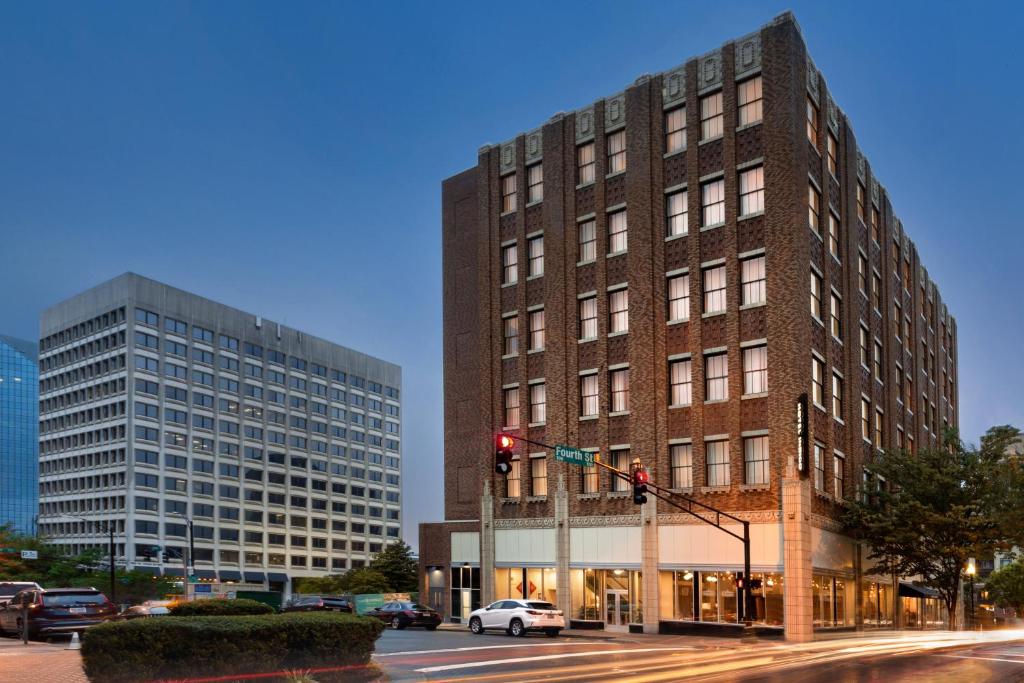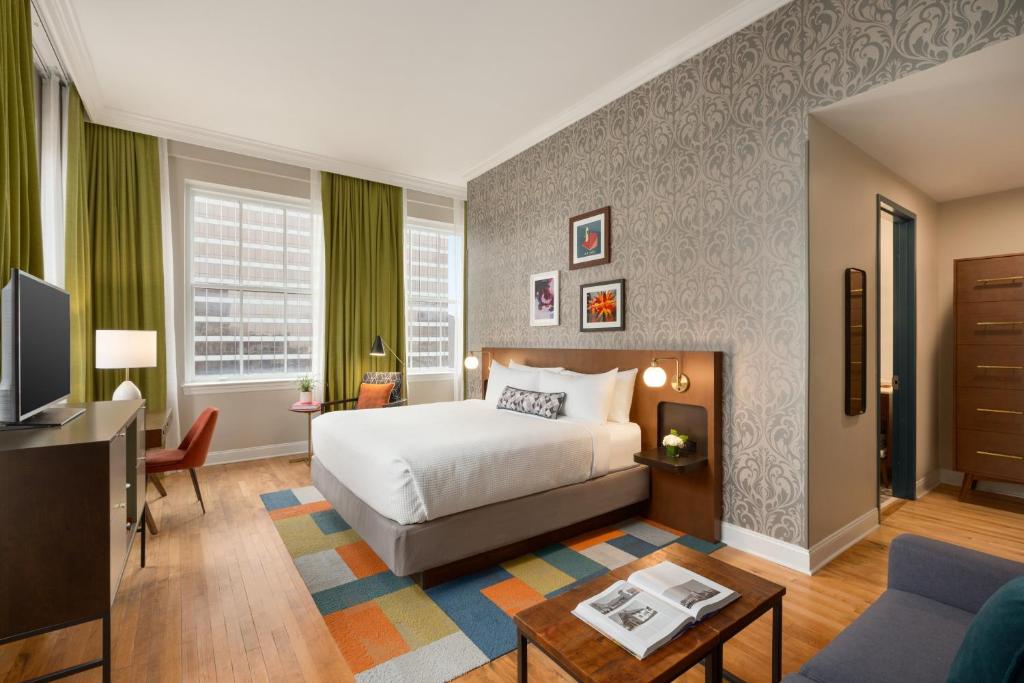 A stylish boutique hotel located 1.6 km (1 mile) from Old Salem Museum & Gardens on 4th Avenue. The IHG Hotel offers luxury accommodation with a wide range of amenities, including luxury bedding, free Wi-Fi, a flat-screen TV, a Keurig coffee maker, a spa-style shower, and designer toiletries.
Hotel Indigo features one of the most artistic interiors in all of Winston Salem. The walls of the hotel are lined with local art reminiscent of Winston Salem's Moravian heritage and the growing technology industry.
address: 104 W 4th St, Winston-Salem, NC 27101, United States
3. Schaffner Inn – A unique and cozy B & B where guests can take full advantage of their excellent facilities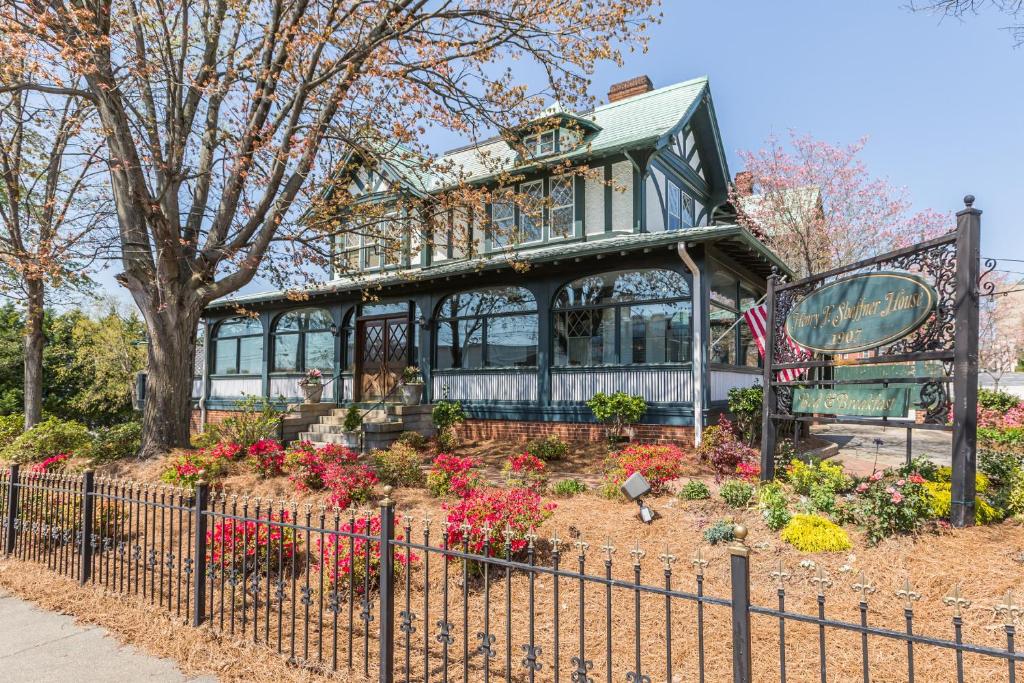 Located in a wooden house built in the early 1900s Schaffner Inn Bed and breakfast is on Marshall Street in southwestern Winston Salem. The 3-star hotel offers nine thoughtful rooms with true Victorian interiors.
The Shaffner Inn's in-room amenities include a private bathroom, a TV with cable channels, and free Wi-Fi. Some rooms also have a fridge, a jacuzzi, and an antique fireplace.
Tiger oak hand-carved siding, grand staircases, precious antiques, vintage furniture, and original coal-burning fireplaces make the mansion even more luxurious. The coolest thing about this hotel is that it was once the private residence of Henry Breeze Schaffner, co-founder of Wachovia Lawn and Trust.
address: 150 Marshall St SW, Winston-Salem, NC 27101, United States
4. Casa Winston Salem Arts District – A modern and cool apartment hotel that welcomes pets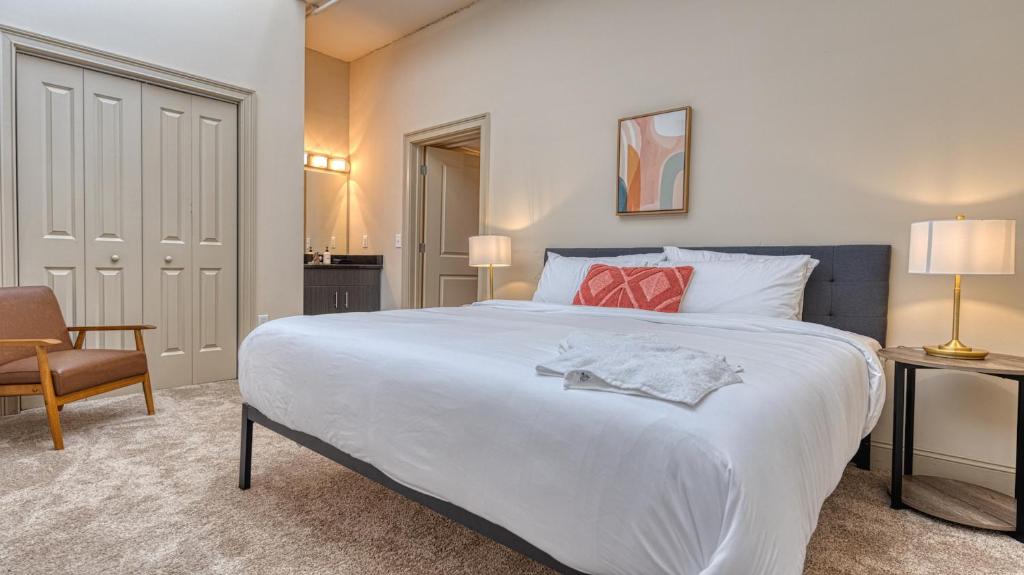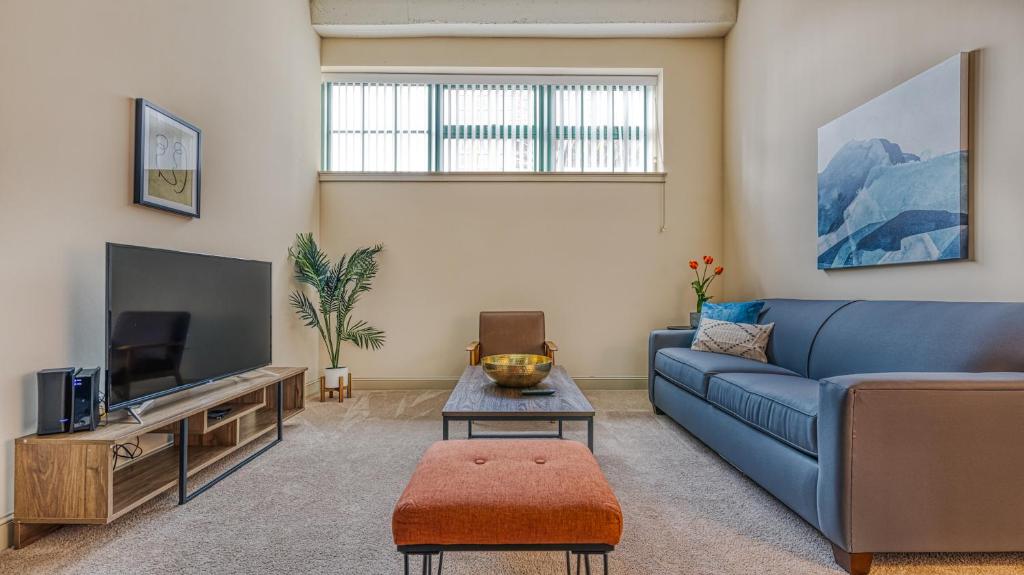 Conveniently located in the heart of Winston Salem's Arts District, this unpretentious hotel offers easy access to all downtown attractions, including restaurants, shops, cafes, and breweries. What really deserves attention here is the combination of minimalism and style that is characteristic of every room.
Kasa We offer three types of accommodation: studio rooms, one-bedroom apartments, and two-bedroom apartments. The studio room is fully equipped with all the basic amenities such as flat-screen TV, coffee maker, and free Wi-Fi. The one- and two-bedroom apartments have a private kitchenette and a separate living area with a sofa bed.
address: 511 N Cherry St, Winston-Salem, NC 27101, United States
5. Historic Brookstown Inn, Trademark Collection by Wyndham – One of the best historic hotels in Winston Salem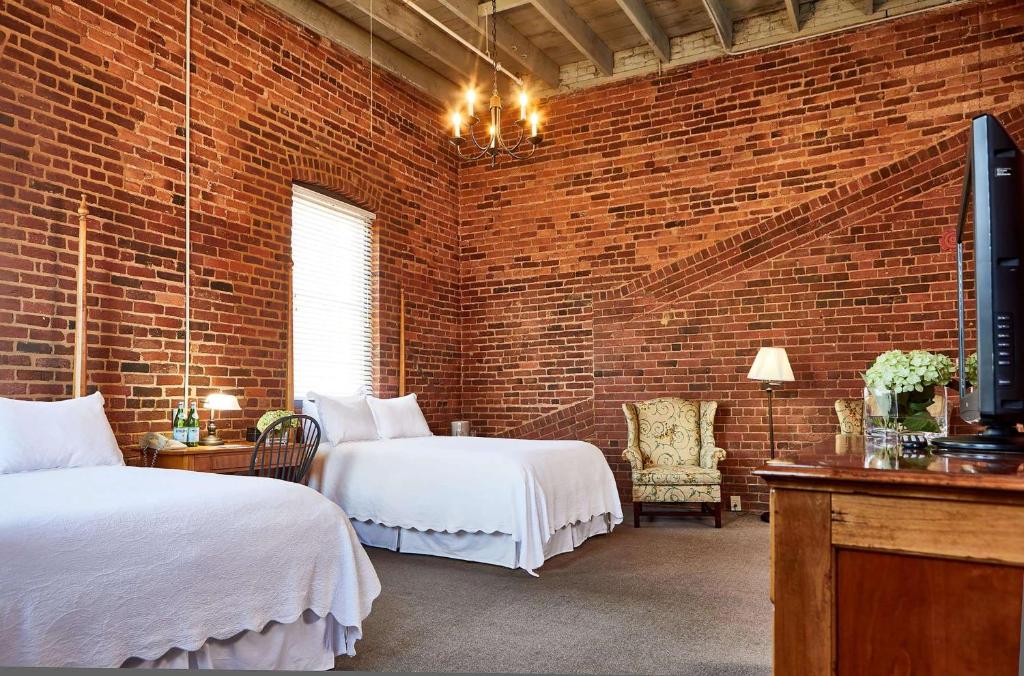 Historic Brooks Town Inn Based in a former spinning mill, it's a really cool place to stay. The Red Brick Hotel beautifully combines historic charm with modern conveniences such as free Wi-Fi, a mini fridge, a coffee maker, and a flat-screen TV.
Each room is individually decorated and decorated with vintage works. The most exciting part is that every guest gets a lot of giveaways including evening wine and cheese, continental breakfast, nightly milk and cookies, newspapers, and parking.
address: 200 Brookstown Ave, Winston-Salem, NC 27101, United States
6. Winston Salem Marriott – A unique hotel with beautiful city views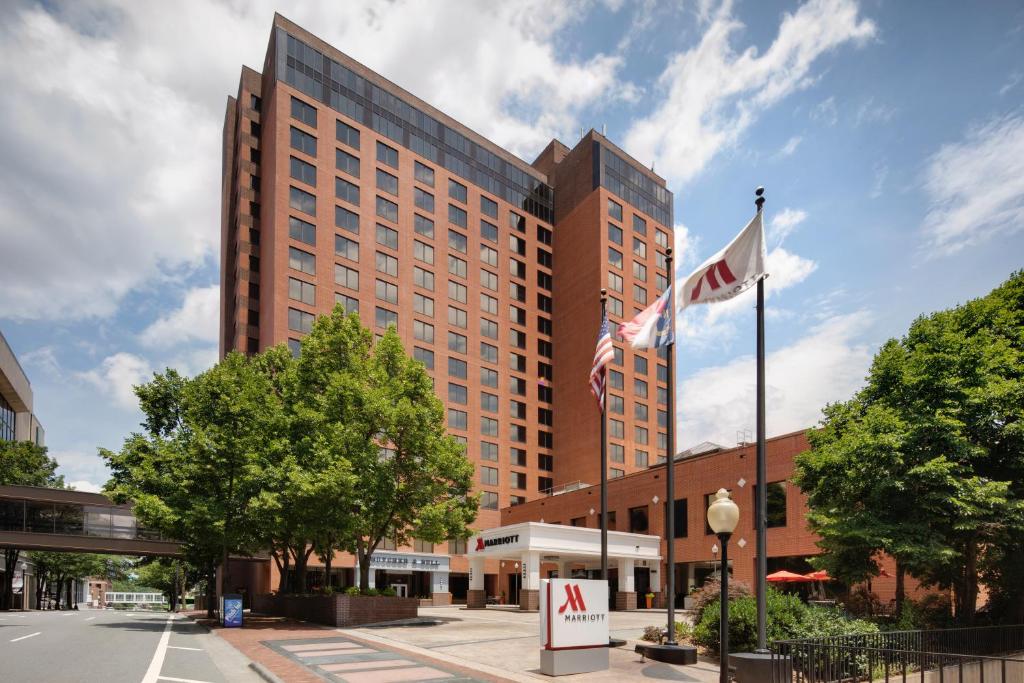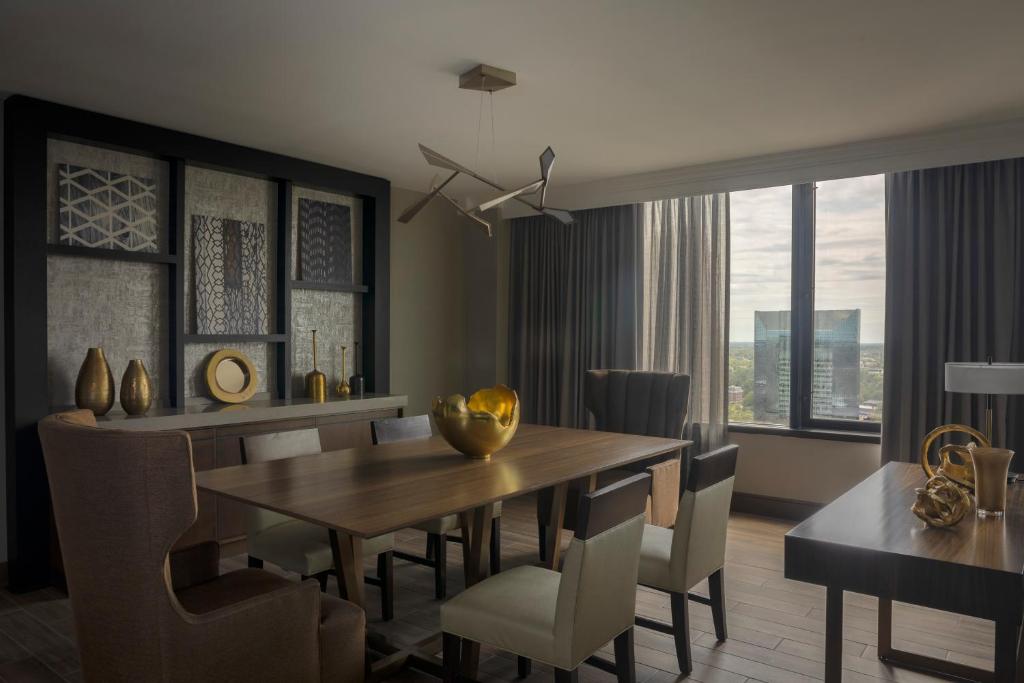 Downtown deluxe hotel It offers the most spectacular views of the city. Other hotels in Winston Salem do not offer a better view of the cityscape.
This hotel is attractive to all types of travelers due to its proximity to the region's top businesses and recreational attractions. From sophisticated décor to in-room dining to takeaway breakfast options, you'll fall in love with Winston Salem Marriott.
All rooms are equipped with free Wi-Fi, a flat-screen TV, coffee maker, mini fridge, and a desk with ergonomic chairs. The suite has a separate living and dining area. Other amenities include a stylish restaurant with a full-fledged bar, a lounge, a 24/7 fitness center, and an event or meeting space that can accommodate up to 2,700 people.
address: 425 N Cherry St, Winston-Salem, NC 27101, United States
7. Zevely Inn – An exquisite 19th century B & B registered on the National Register of Historic Places
A cozy B & B based in a red brick house dating back to the early 1800s. Zebri Inn It shows what life in the town of Moravia looked like in the 18th century.
To celebrate the heritage of the hotel's founder, Moravia, antique furniture, woven carpets, boxed windows, vintage candle holders, cotton chintz curtains and artisan lamps are on display.
Rooms at The Zevely Inn are equipped with a sitting area, fireplace, mini fridge, and microwave. Breakfast is served in the casual dining room on the ground floor.
address: 803 S Main St, Winston-Salem, NC 27101, United States
8. Historic Winston-Farm Salem Guest Burn! It– One of the coolest villas to stay in in Winston Salem, perfect for a romantic stay.
A funky holiday in an open interior dotted with antique accents and vintage treasures.
This historic house It features a conglomerate of interior design styles such as Victorian, Gregorian, Modern, and Edwardian.
The guest barn features 3 bedrooms with a private bathroom, a loft lounge, a piano, a dining area, a table tennis table, and 4 flat-screen TVs. You can watch livestock roam from the private balcony or patio.
address: Winston Salem, 27107, United States
9. Corporate B & B DTN Mall Hospital-Kitchen-Pets OK-Comfortable homestay for a cool and relaxing vacation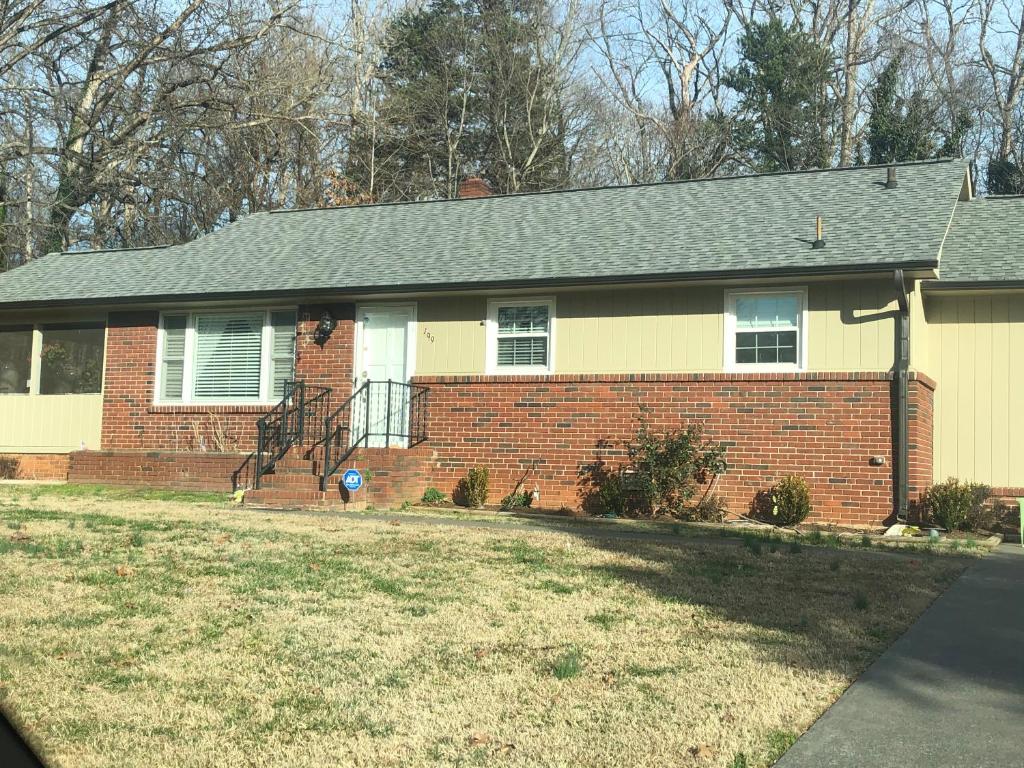 Bed & breakfast It is a few miles from Hanes Mall. A child-friendly and pet-friendly guesthouse. The two bedrooms have a shared bathroom, kitchen, dining area, and outdoor furnished patio.
B & B has an unusual homely atmosphere that keeps you from becoming homesick no matter how far you are from home. From linen to curtains to patio chairs, everything is reminiscent of the home.
address: 199 Tipperary Lane Northwest, Winston-Salem, NC 27104, United States
10. Famous historic home in downtown opposite the park – a stylish villa within walking distance of many fun attractions
laid back Villa With minimalist decoration and a homely atmosphere. Here you can see different styles of furniture such as wooden beds, metal beds, floral sofas, woven floor coverings, and leather sofas. There is no special theme, but it looks beautiful as it is.
It has 5 separate bedrooms, 3 bathrooms, a living room, and a fully equipped kitchen. Facilities available here include kitchen utensils, air conditioners, flat-screen TVs, and washing machines. No internet access is available. Easy access to Hanes Mall, MC Benton Junior Convention Center, and LJVM Coliseum.
Address Line 1014 West 5th Street, Winston-Salem, NC 27101, United States