Hotels
Top 5 sustainable accommodations in Vietnam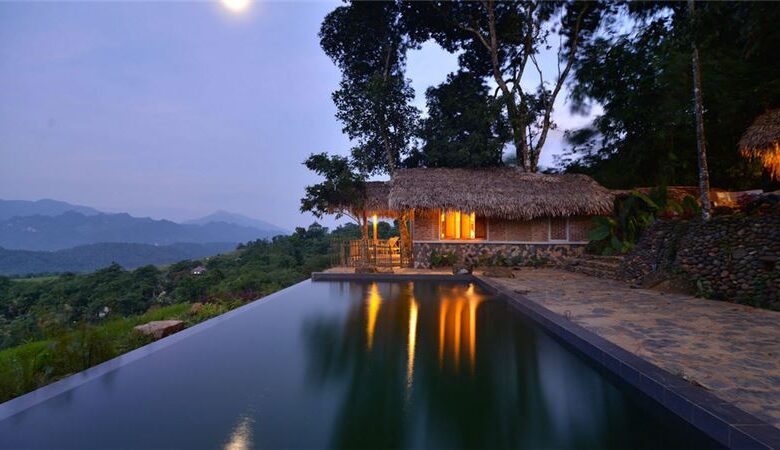 From tent porch to watch the sun rising over the lake to dining like a king or queen in a family-run homestay, sustainable accommodation is a myriad of connections to Vietnam's nature, culture and people. Provides the method of. Impact. Vietnam is not known for its sustainable focus, but you may be surprised to find that there are environmentally friendly and socially responsible places on holidays scattered throughout the country. Here are some outstanding things to get you started.
Pu Luong Retreat
Quietly nestled on a hillside with some of the region's most spectacular panoramic views, PuLuong Retreat offers a refreshing escape from the crowd just 160 km – 4 hours drive from Hanoi. With its magnificent mountain ranges, stunning rice terraces, scenic rivers and waterfalls, breathtaking passes, and secluded traditional villages, Pluong is the epitome of northern Vietnam. Nine comfortable bungalows, one traditional stilt house with 16 comfortable beds, an outdoor restaurant serving delicious food, an infinity pool, a spa area and a rock garden are all freely available at Pu Luong Retreat. Discover hidden details. With great care, by hand from scratch.
Pu Luong Retreat
Topas Ecolodge, Sapa
The highlights of your stay at Topas Eco Lodge are difficult to identify. Incredible food? Infinity pool? A view of the valley that changes from moment to moment? Or it could be trekking between rice terraces and ethnic minority villages. Needless to say, there are many reasons to visit, but the best is the influence of the pluses brought about by the Topas Group in this part of Lao Cai province. By hiring more than 100 people from ethnic villages, purchasing produce from nearby farmers, and carefully managing waste, water, and energy resources, the lodge has set the standard for sustainable stays in Vietnam.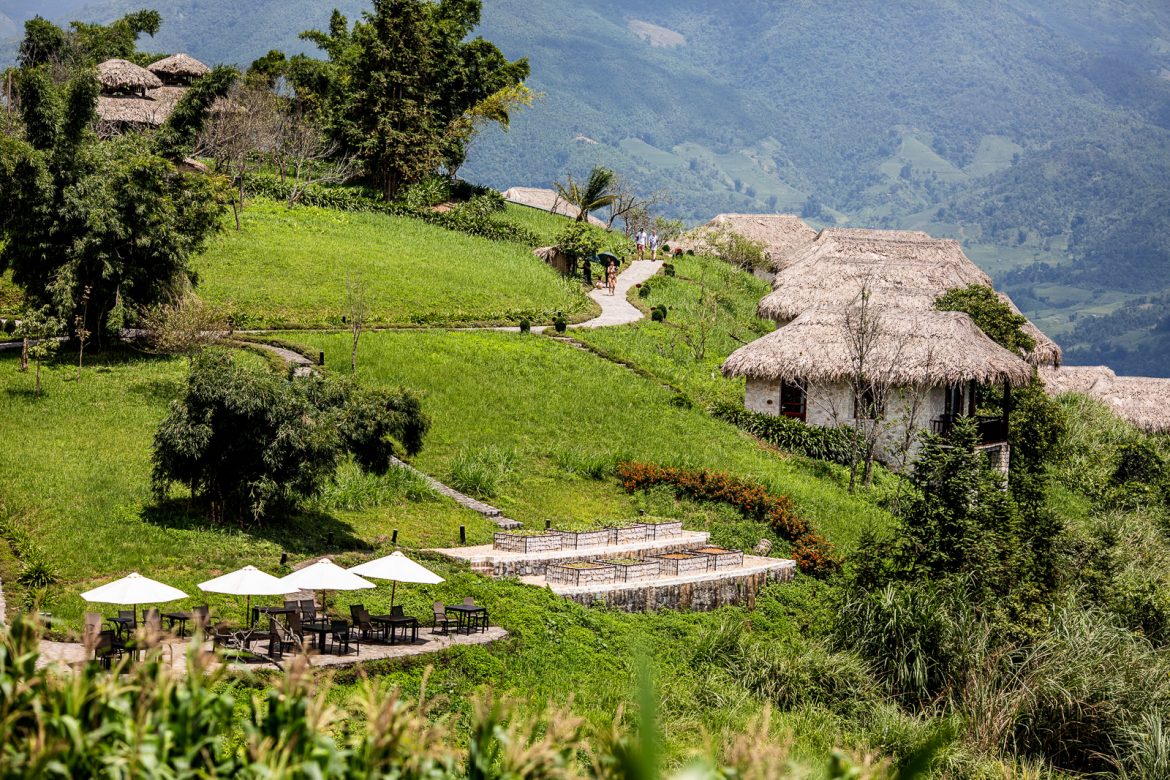 Hoi An Chic Hotel, Hoi An
Hoi An Chic is recommended for a tropical vacation in the bright green fields of Hoi An. This sustainable oasis brings to the forefront the beauty of Hoi An Countryside with 17 luxurious rooms, a rooftop pool, and a restaurant terrace. All of these are surrounded by a flowering garden. From the beginning, the hotel has followed sustainable practices to create guest spaces using natural and locally produced materials such as marble, bamboo, and rattan. Fresh herbs and vegetables are grown in the on-site organic garden, and rooms are equipped with refillable water bottles, straw bags, hats, and other plastic alternatives. Accommodations also support communities by separating and composting waste, recycling wastewater, and purchasing from local markets and craft villages.
Lactented camp, Dak Lak
Do you enjoy nature? After that, I love to discover lactated camps. This glamping site is located on the shores of Lake Luck, an hour from the airport in Buon Ma Thuot. Get on the boat and get to the dock right away. At the dock, you will be greeted by a restored Mnong stilt house and shown a tent. Each of the 15 tents has a porch overlooking the lake, with comfortable beds, handsome furniture, and ethnic items. Lactented camps provide jobs to communities through tours and designs, not only protecting ethnic minority cultures but also growing their own food on the premises, purifying freshwater from shallow wells, and generating solar power. Heat using. Bravo!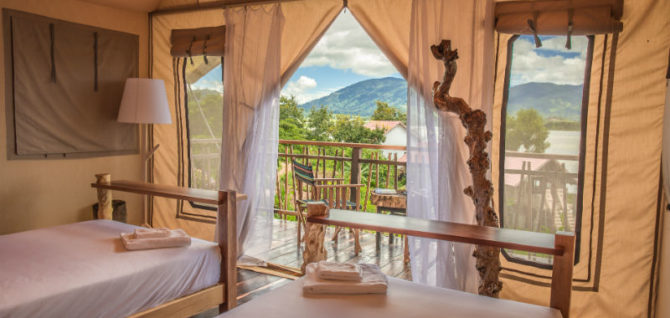 Mekong Rustic, Cai Be, Can Tho
The clear skies and wonderful rivers of the Mekong Delta are best enjoyed by others. Host Mekong Rustic's smiling locals for a Delta adventure. Located in Can Tho and Cai Bè, this outfit is working with the local community to develop accommodations and less impactful tours that show how Vietnamese actually live in the Delta. Whether it's a homestay option or a bungalow, we offer a rich, nutritious meal in the morning, noon, and evening, and you'll be warmly welcomed by the delicious fruits found around orchards, canals, and fishponds.
Mango Bay, Phu Quoc
Don't be fooled by fun names. Mango Bay is serious about at least one thing: environmental protection. This barefoot chic resort on Phu Quoc Island has taken on the baton as the caretaker of the island's tropical treasures. Operating the resort includes best practices such as composting and on-site water purification. However, Mango Bay is furthering its long-term coral reef rehabilitation and tree-planting projects and is also working with Wildlife at Risk to conduct a Phu Quoc biodiversity survey. If that doesn't make you feel good, wait until you see the resort's on-the-rocks beach bar and gorgeous garden bungalows.