Hotels
Recommended list of Hotels in Birmingham, Alabama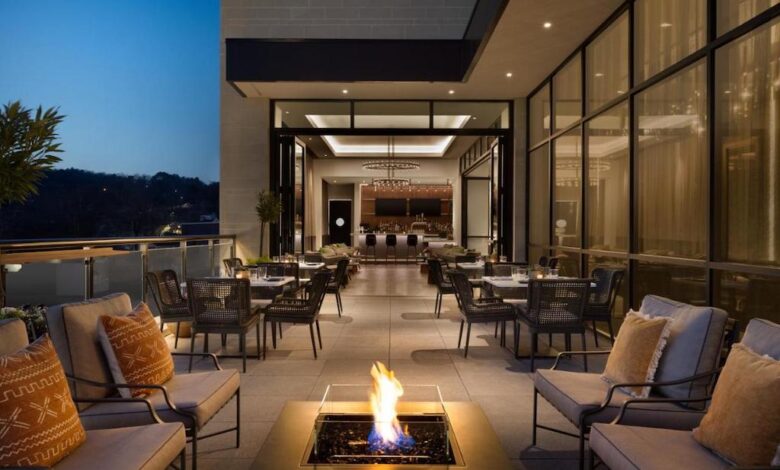 Birmingham Alabama, also known as the Magic City, is primarily known for its past and civil rights movements, but the hills (the Appalachian hills are its beautiful background) and medium-sized cities are also attractive and beautiful. It, Filled with classes, art, culture, and great food. There are also some surprisingly trendy spots with eclectic shops, artisan breweries, music venues, and cool districts full of coffee shops. Remember that there are many stylish and interesting places in the city. From intimate boutiques to sophisticated modern skyscrapers, here are some of the coolest and most unusual hotels in Birmingham, Alabama. (In no particular order)…
1. Elyton Hotel, Autograph Collection – A trendy and highly Instagrammble boutique hotel that offers concierge services such as arranging tours for guests.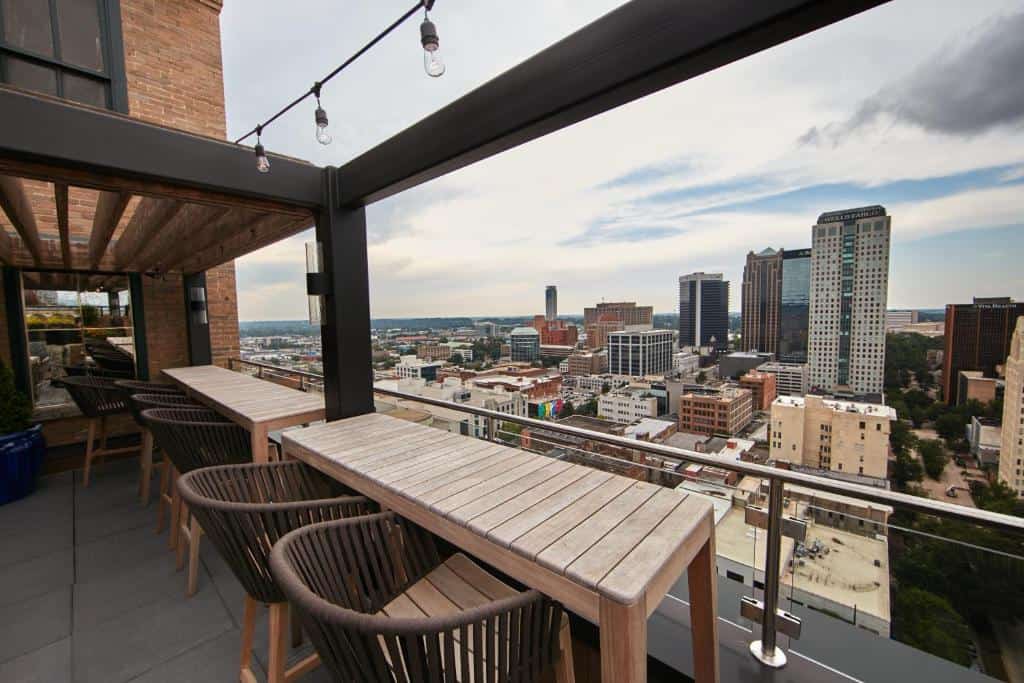 Relax during your stay. Eliton Hotel. Enjoy a meal at the rooftop bar called Moonshine on the hotel grounds. Enjoy the best views of downtown Birmingham while dining with a small bar plate or a deliciously made cocktail.
Try fine meat, seafood, and vegetable dishes at another on-site restaurant called The Yard. They strive to serve the best tasting dishes using only locally sourced, high-quality ingredients.
The modern-looking suites with accommodations based on your taste will make you feel like you are living the best life.
address: 1928 1st Ave N, Birmingham, AL 35203
2. Kelly Birmingham, Tapestry Collection by Hilton – A beautiful and artistic design hotel overlooking downtown
Birmingham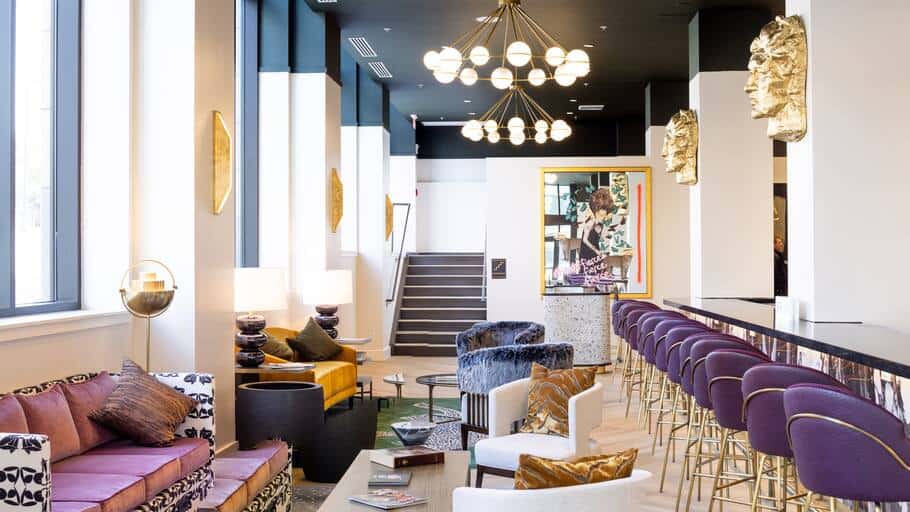 Kelly Birmingham Another downtown Birmingham hotel located 15 minutes from the airport. The hotel is steps away from attractions such as the Birmingham Museum, local theatres, and Regions Field.
The on-site restaurant Calico serves Southern cuisine from takes around the world. Enjoy a refreshing craft cocktail at the Calico Bar.
If you have a special event planned for Kelly, please create a website for the participants or ask a hotel representative.
address: 2027 1st Ave N, Birmingham, AL 35203
3. Valley Hotel Homewood Birmingham – Curio Collection by Hilton – Chic, stylish and very Instagram-worthy, popular with couples.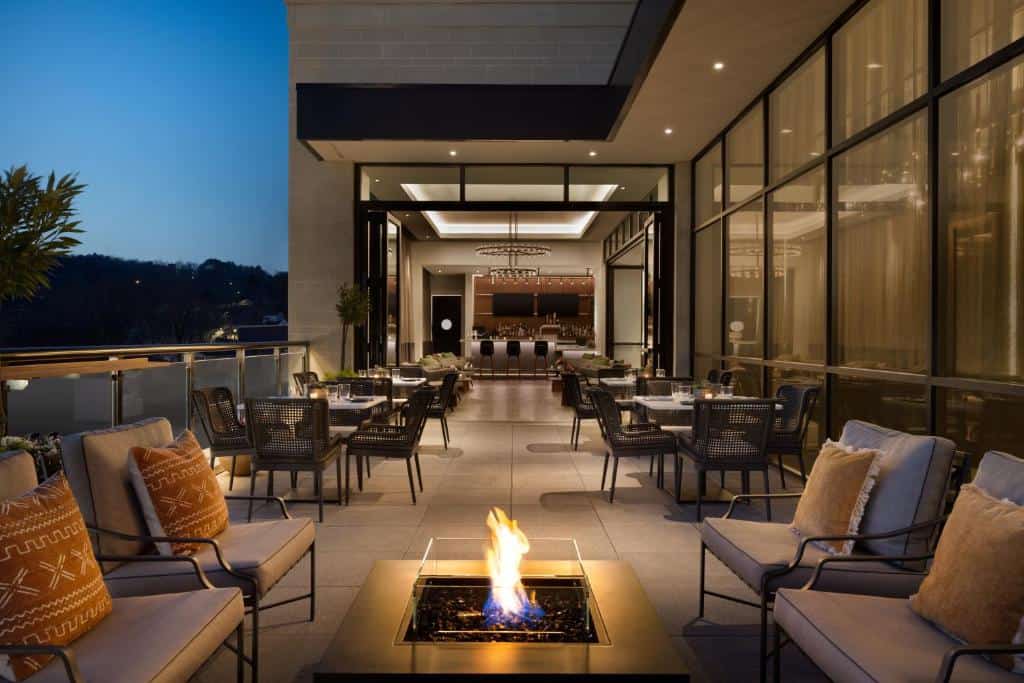 Downtown home wood Valley Hotel The on-site Bistro Cafe serves fine breakfast dishes. If you prefer
comfort food, you can visit their in-house restaurant called Ironwood for lunch and dinner.
You can sit on the outdoor terrace and enjoy the fresh air or attend one of the local events during your stay.
If you attend one of their ballroom events, consider booking your stay to indulge in a luxurious hideaway before and
after the event.
address: 2727 18th St S, Homewood, AL 35209
Distance from Birmingham-9 minutes
4. Hotel Indigo-Birmingham Five Points S-UAB, IHG Hotel-A fun and funky hotel that welcomes pets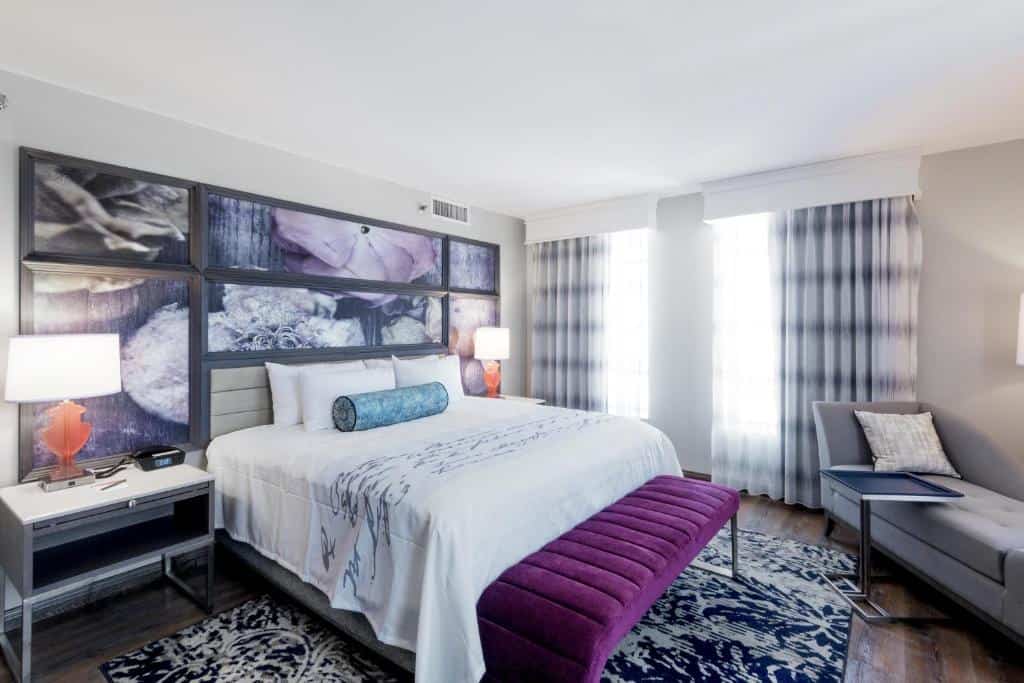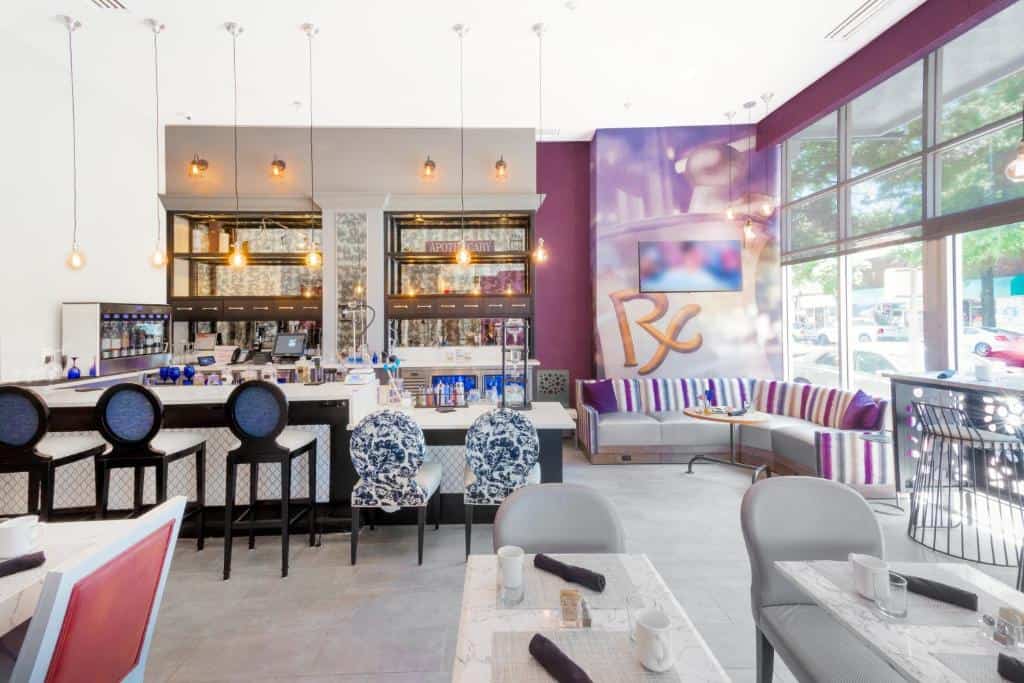 Hotel Indigo This 3-star hotel is located in the Five Points South area of ​​Birmingham.
Once a local pharmacist, Hotel Indigo came to Birmingham in the 1980s. When you visit, you can still see the pharmacist the symbol on the wall above the elevator throughout the building.
The Rx Lounge is a restaurant named after the pharmacist in front of the hotel. You will receive a "prescription" to get better during your day with your choice of Southern cuisine and spirits.
address: 1023 20th St S, Birmingham, AL 35205
5. Westin Birmingham – A stylish hotel with sophisticated and modern décor in the heart of the city
Westin Birmingham This 4-star hotel is located in downtown Birmingham within the Jefferson Birmingham Convention Complex.
Not many hotels have golf courses on-site, making Westin Birmingham one of the top hotels in Birmingham to offer fun amenities. Check out the hotel packages, including having fun at our top golf Birmingham.
address: 2221 Richard Arrington Jr Blvd N, Birmingham, AL 35203
6. Redmont Hotel, Birmingham – A unique historic hotel offering chic décor with the atmosphere of the Roaring Twenties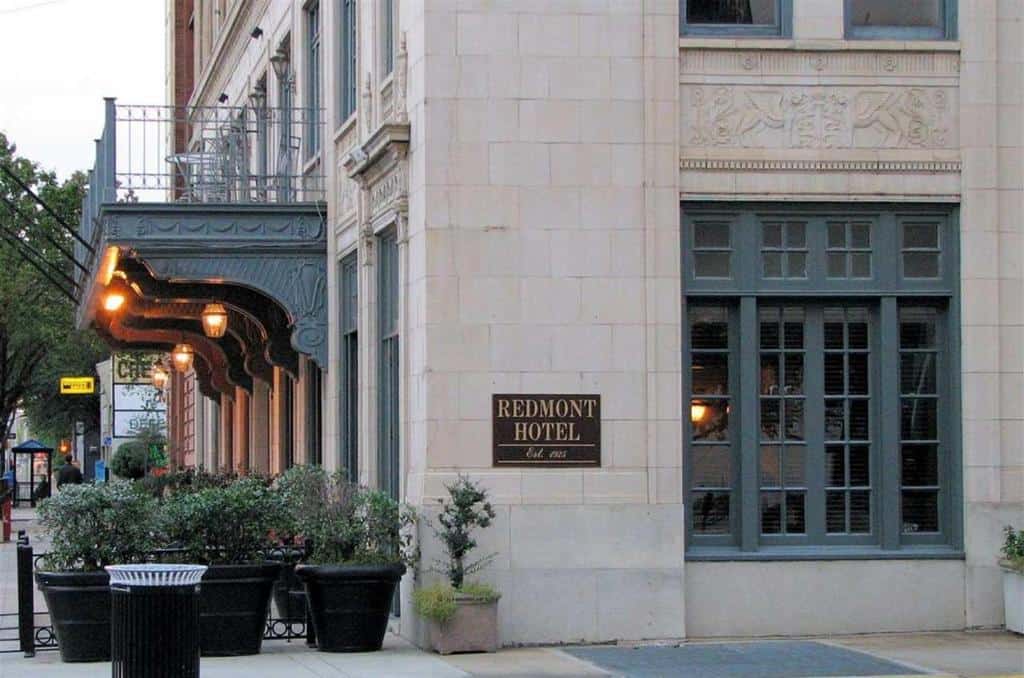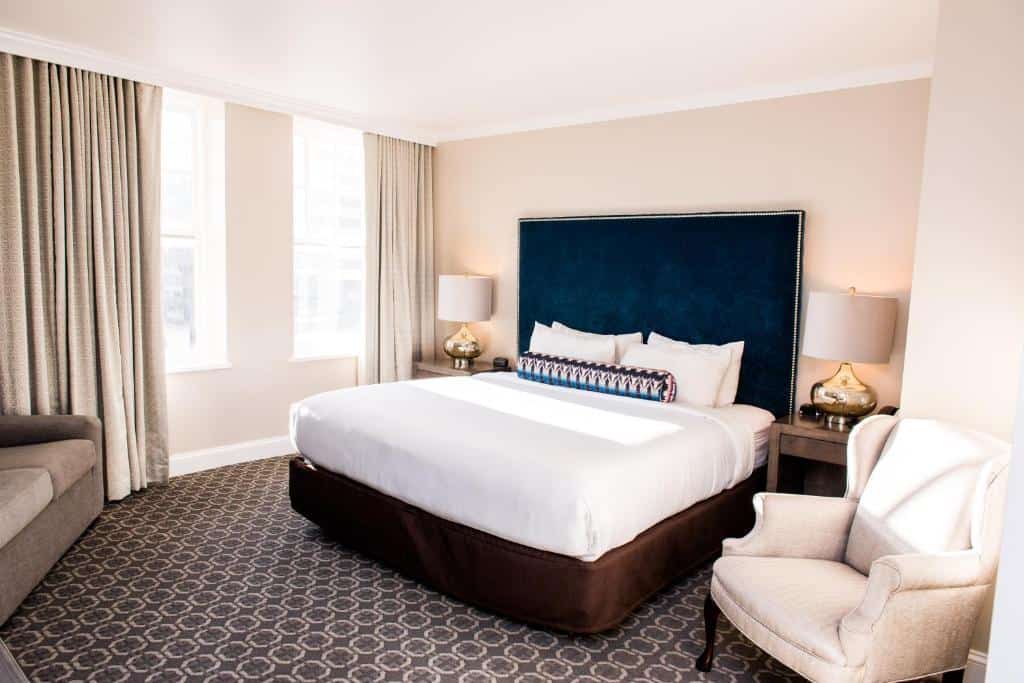 Redmont Hotel ranks 3 stars and its appearance is reminiscent of the 1920s. Since opening in 1925, the
hotel offers modern accommodation while maintaining the Roaring Twenties exhibits throughout the hotel.
Staying at the Redmont Hotel gives you access to The Roof, Alabama's tallest rooftop bar. Enjoy craft cocktails by the end of the day and enjoy the best views of the local sunset.
This is the main reason why the Redmont Hotel is one of the top 12 cool and rare hotels in Birmingham. The 2101 Café offers fine coffee and light meals such as pastries. Harvest Restaurant & Bar offers a unique patio dining experience.
address: 2101 5th Ave N, Birmingham, AL 35203
7. Homewood Suites by Hilton Near Downtown UAB – Great Hotel for Couples and Families
There are not many hotels with kitchens. but, Homewood Suites Offer a rounded home experience with the in-suite kitchen where you can cook your favorite meals and light meals during your stay.
To navigate Alabama attractions, the hotel has a free shuttle that you can use instead of paying for public transport. If you're staying all week, interact during their free Wednesday social event.
Enjoy local attractions such as the Birmingham Sports Hall of Fame and the McWayne Science Center. Walk through American history and visit the Birmingham Civil Rights Institute.
address: 1016 20th St S, Birmingham, AL 35205
8. Aloft Birmingham Soho Square – A hip, fun, and funky stay perfect for Millennials and Generation Z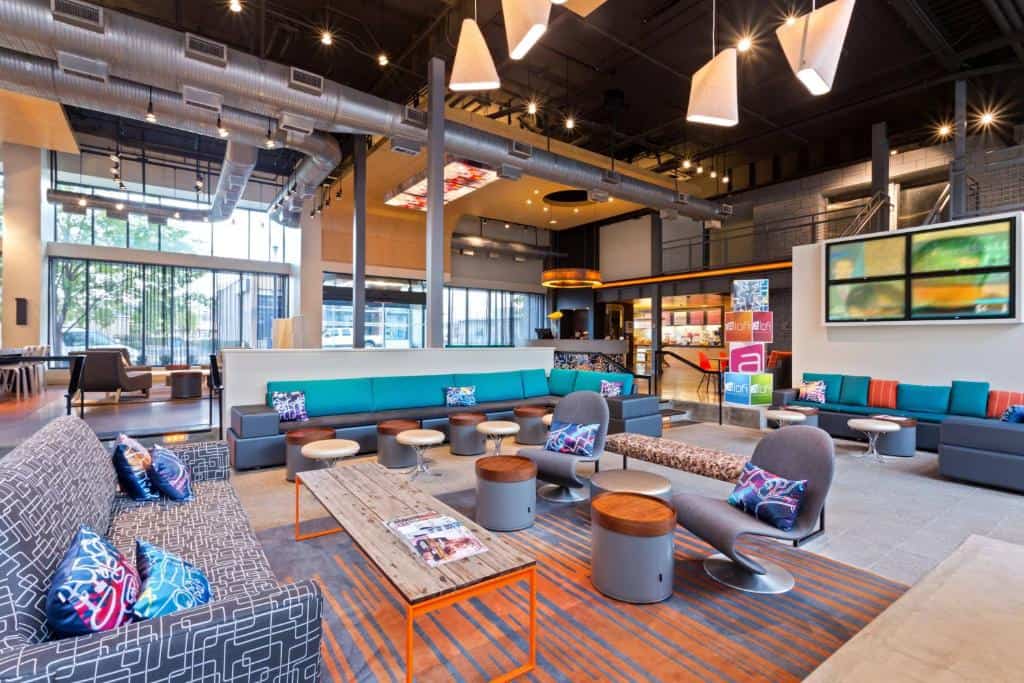 Aloft This 3-star hotel is located in Birmingham Soho Square. Relax in a comfortable loft-like suite.
Take your pet and relax in one of our pet-friendly suites.
Re: fuel is a 24-hour convenience store where you can get useful items such as drinks and light meals without leaving the hotel.
Enjoy nearby downtown Birmingham attractions such as the Birmingham Museum, Kelly Ingram Park, and the Negro Southern League Museum.
address: 1903 29th Ave S, Homewood, AL 35209
Distance from Birmingham-9 minutes
9. Birmingham Tree House – A quirky and chic hotel offering many free services including free parking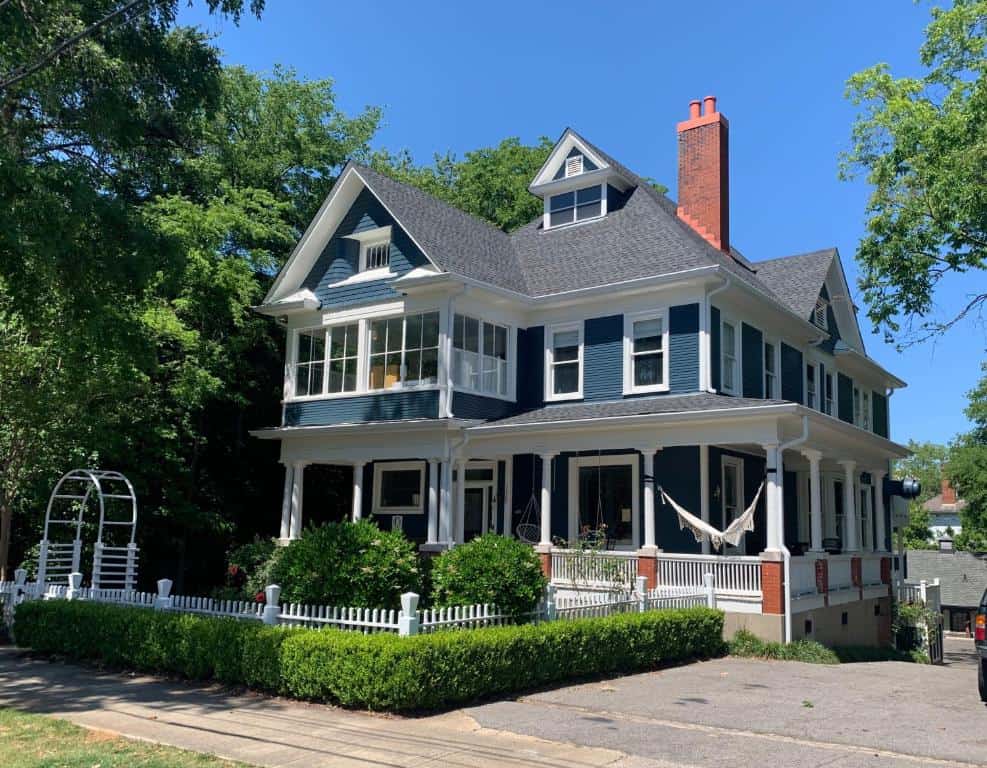 Skip the usual hotel experience, Birmingham Tree House Located in the Five Points South area.
A Victorian mansion built in the late 19th century, it was transformed into a boutique bed and breakfast venue.
You can relax in the living room or work in a designated co-working space during your vacation.
If you like yoga, join their private small group class on Wednesday morning or evening. Expertise.com voted for the Birmingham Tree House in 2022 as one of the best yoga studios in Birmingham.
address: 1309 19th St S, Birmingham, AL 35205
10. Edenbray: Historic Southern Gothic Mansion – A special villa with gardens and barbecue facilities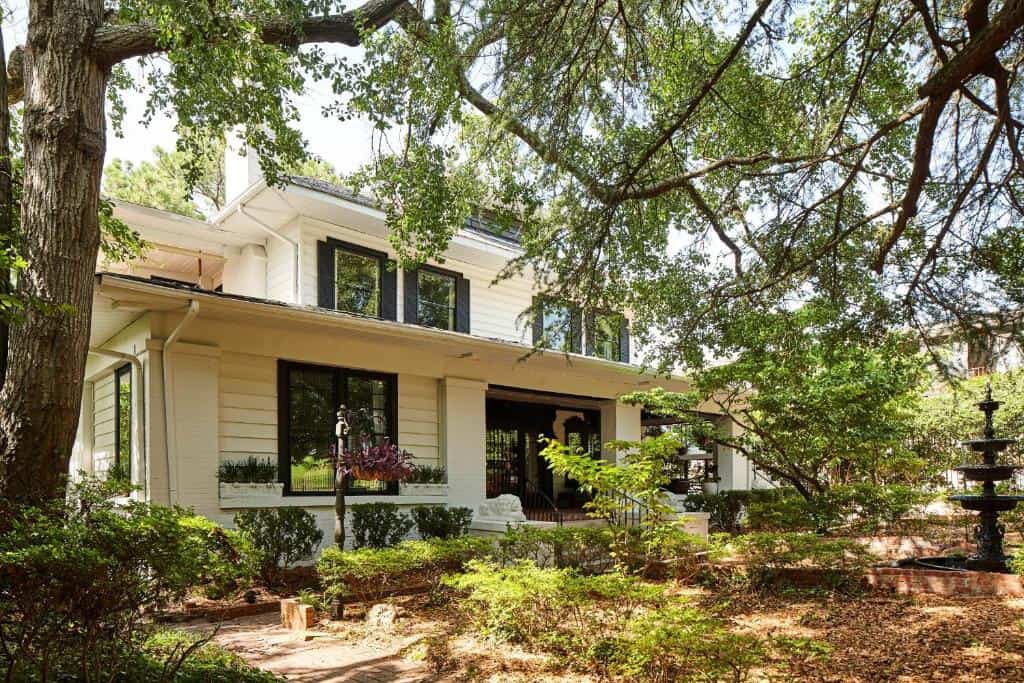 Edenbray A Gothic mansion in Highland Park, Birmingham. This is a very popular self-catering accommodation with a total 5-star rating from previous visitors.
Choose one of the five apartments you can rent. For large families, the entire house can be rented for family reunions or family trips to the Birmingham area.
Cook in the chef's kitchen inside the house or in the outdoor kitchen. During your stay, eat family-cooked meals indoors or grill outdoors.
address: 3308 Cliff Rd # 1, Birmingham, Alabama 35205
11. Red Door Retreat-Executive, Luxury, Historic – One of the best villas with 4 bedrooms and a fully equipped kitchen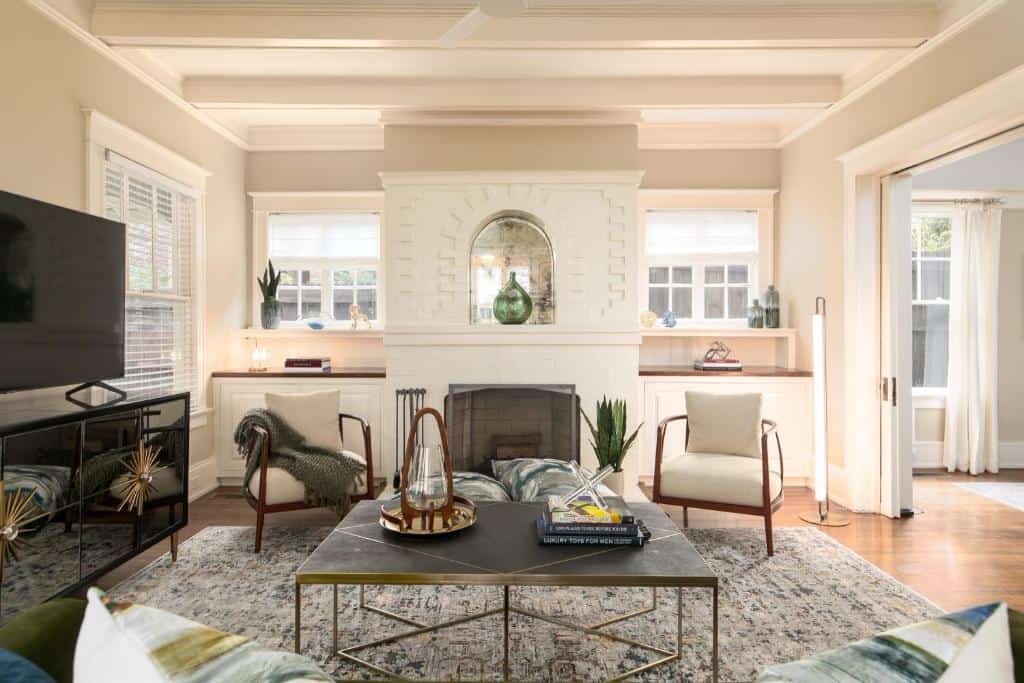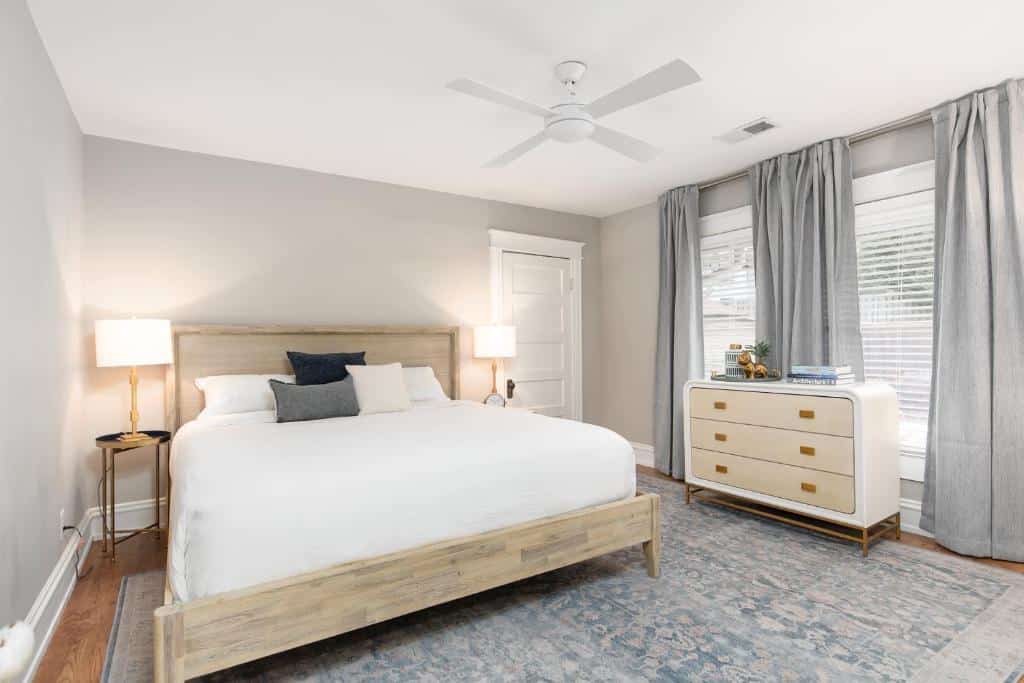 Red Door Retreat is Another great self-catering destination in Highland Park.
On a sunny day of your stay, relax on the wraparound ponch. Cook your favorite dishes in the chef's kitchen and enjoy them on the large patio next to the kitchen. You don't need to bring any cooking utensils such as pots and pans as they are already available.
The backyard is fenced and there are two levels for kids and adults to explore and enjoy the backyard a lot.
Enjoy downtown Birmingham, just 6.4 km (4 miles) from Red Door Retreat.