Hotels
Jungle and Beach COMO Bali hotels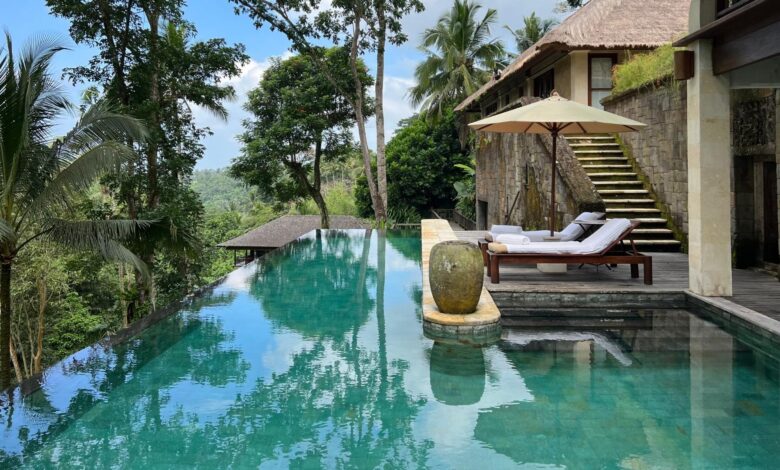 Two years before visiting Bali as an Australian resident is a long time. So, when the door to our beautiful Indonesian island neighbors finally opened again, I immediately planned a trip. Of course, I missed the "Land of the Gods", Balinese smiles, rituals, rituals, great food, fresh coconuts, and beautiful beaches. But on this trip, I was especially looking forward to checking out two of the three COMO Bali hotels. I also enjoyed the great amount of cultural tenderness and spiritual healing in peace.
In the jungle
The first stop was the iconic wellness sanctuary, COMO Shambhala Estate. Located about 15 minutes away from Ubud, it has been providing guests with luxurious wellness services for over 20 years. The environment hidden in the Balinese jungle above the roaring Ayung River is extraordinary, and staying here gives you access to a sacred fountain known and loved by the locals for its healing properties. .. Located on 23 acres, this is COMO's flagship property. There was a special energy here and I could feel it as soon as I arrived. Grounding, calm and healing power.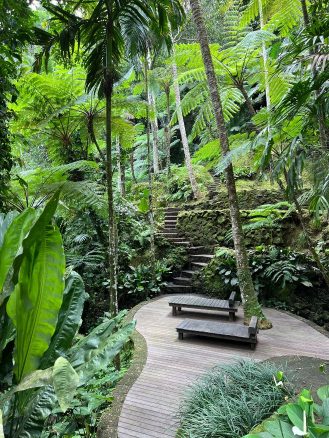 Como Shambhala Estate is blessed with abundant space, nature and time. What I think is one of the most luxurious of all. The lush jungle setting and access to the Ayung River were probably the most healing part of all, along with the constant sound of water. The COMO brand has three main pillars, one of which is wellness. I love how wellness offerings are subtly integrated through healthy eating options and guest activities, but nothing is enforced. Come here for health and wellness, or just for relaxation.
Outstanding Shambhala Estate Experience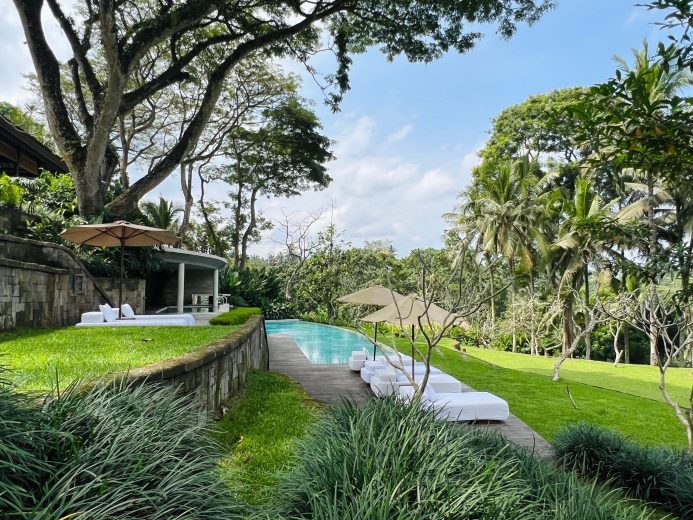 The estate experience is truly luxurious. Service is another pillar of the COMO brand, intuitive, personalized and unobtrusive. Guests will be assigned a "personal assistant" who will be on hand throughout their stay. My assistant, Bapak Fuji, or Ketut, was graceful, warm, and kind. There wasn't much of a problem. He planned a great picnic in Kedara with my friend PK and I roaring Ayun. Between the courses, we swam in the natural pool and drank from the holy water of the Holy Fountain. Ketut also booked me for his first Balinese Gratitude Ritual. There, I learned how to make an offering of Balinese "Canaan Sari" under the supervision of Bapak Mudra.
We knit our baskets and chose flowers for the god Sanghyang Widiwasa with gratitude for world peace. It was just one of many special moments in this wonderful place. At the Holistic Spa, Ms. Utami Ibe's signature COMO Shambhala Massage was used to perfectly balance the mind and body. We had a morning mat Pilates class at Shala in the open air. This was the best start of the day. No matter how hard I tried, I couldn't help but regain my energy here.
Retreat living
Our ridiculously large two bedroom retreat pool villa with private swimming pool and large living and dining area was great. What a wonderful privilege to take a shower outdoors in the jungle where the sunlight shines through the canopy of the forest every morning. In addition to the 5 retreat pool villas, there are 4 2 or 3 bedroom private villas and 5 residences, each with its own pool. We did a tour of Tirta Ening, named after one of the most sacred temples in Bali. It's incredibly impressive thanks to private access to fountains and holy water, a pool of waterfalls, and a stone-carved bath.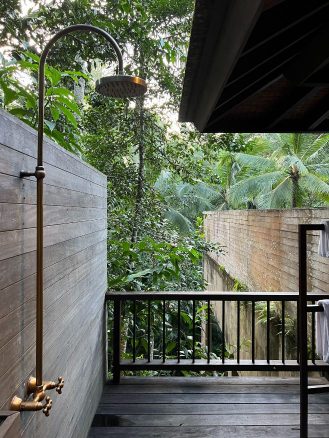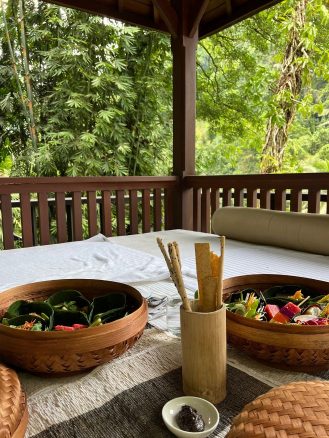 Breakfast and dinner are served at Kudus House, a staple of Indonesian cuisine. Set in a 150-year-old Javanese mansion, this is the most beautiful space with views of the lush jungle below. My favorite parts of brekkie were jamu and turmeric shots as teasers before meals, but also fresh juices and very good coffee and tea. The COMO cuisine here is inspired by the tradition of living food. I love that you can really choose to be health conscious or you can choose to mix it with other more substantive foods. The special COMO ginger, honey and lemon tea served on arrival and during your stay actually set the tone of the grounding feeling.
Beach bound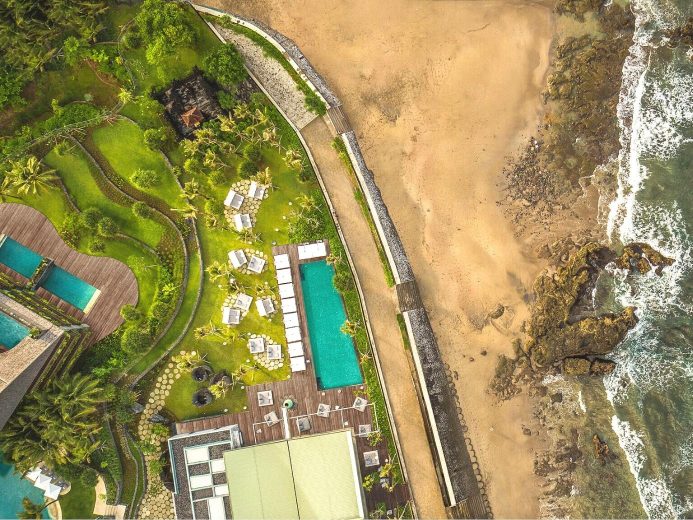 From Ubud we headed to the busy south coast of Bali and Canggu. This is in stark contrast to the daily peace in the jungle. However, hidden from the busy streets, COMO Umacangu is a quiet oasis in chaos. Located along Echo Beach with dark volcanic sand, this is Canggu's only beachfront accommodation.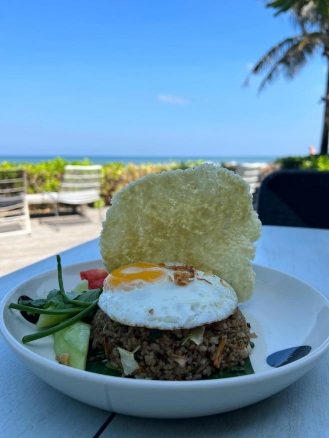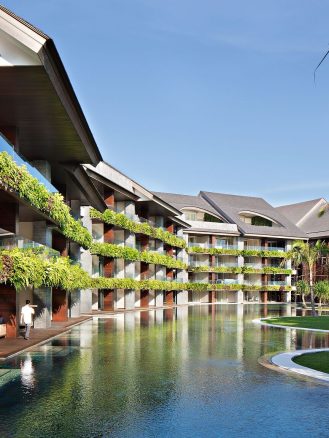 The highlight for me was the COMO Beach Club, where breakfast is served every morning. The breakfast menu is impressive and consistent with the outstanding cuisine that is the pillar of COMO's third brand. For me, it was all about the delicious nasi goreng every day. The Beach Club offers front-row seats for surfing and action on Echo Beach. I loved the huge lagoon pool for rap. With a length of 115 meters, it is also the place where beginner surfing lessons are held. There is also another pool next to the beach club sea.
Umacangu's sweet spot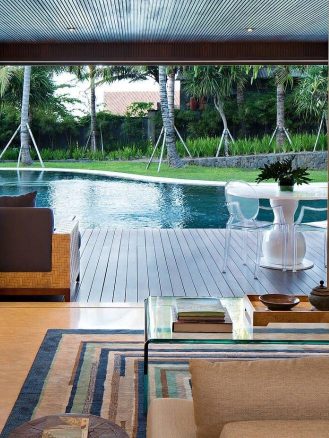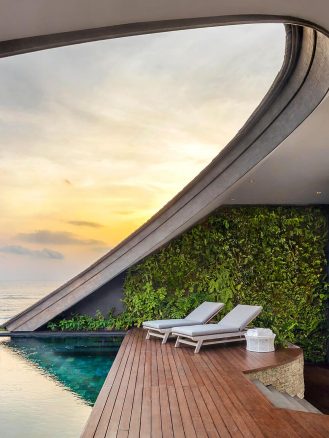 We stayed at one of the surfside residences with beautiful sea views and loved the look of the lagoon pool residence with direct access to the huge lagoon. That means you can swim inside and outside the bedroom. The Umapur Residence is a bit more isolated and has a 10-meter private pool. All-in features 52 rooms and suites, 55 one- and two-bedroom surfside residences, and twelve three-bedroom duplex COMO penthouses. The lobby also features a lovely boutique, library, an impressive gym, the best hotel gym you've ever seen, and the COMO Shambhala Spa with eight treatment rooms. The service at COMO Umacangoo was just as good. This is undoubtedly very similar to the experience of a traditional boutique hotel compared to the COMO Shambhala Estate.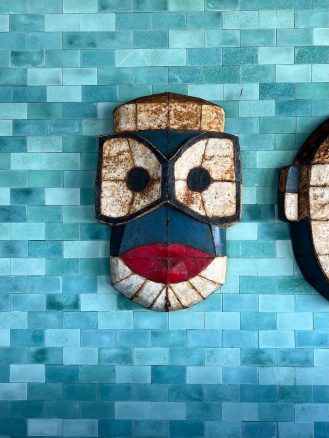 I really needed a full reset, so the opportunity to visit Bali and these COMO properties should have come at a time when there is no more. It was an honor to be able to help the local Bali people after returning to this beautiful island and having an incredibly difficult time for them through a pandemic. The wellness, service and dining experience offered by COMO Hotels is nothing extraordinary. The icing of my travel saying.