Resorts
Discover some of the Best Resorts on the beach in Algarve, Portugal
Escape to paradise: Unveiling the hidden gems of Algarve, Portugal's sun-kissed coastline, where blissful luxury meets breathtaking beauty!
The Algarve, Portugal
The Algarve, a breathtaking coastal region, is situated in the southernmost part of Portugal. With its mesmerizing beaches, lively nightlife, and abundant cultural heritage, the Algarve has become a magnet for millions of tourists from all around the world who flock to its shores every year. The region's picturesque beaches, with their golden sand and crystal-clear waters, offer a paradise-like experience to beach lovers and water sports enthusiasts. The Algarve's vibrant nightlife scene is another major draw for visitors, with its countless bars, clubs, and entertainment venues that cater to all tastes and preferences.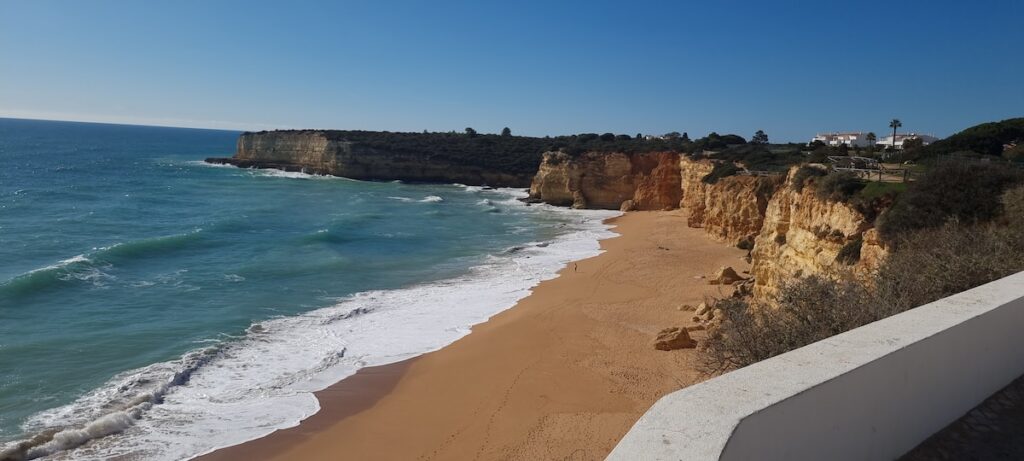 The Algarve is steeped in history and culture, boasting an array of historical sites, museums, and traditional festivals that showcase the region's rich heritage. From ancient castles and fortresses to charming old towns and villages, the Algarve offers a fascinating glimpse into Portugal's past. Whether one is seeking relaxation, adventure, or cultural immersion, the Algarve promises an unforgettable experience that will leave visitors longing to return. Here are some key facts about this beautiful destination:
Beaches: The Algarve is famous for its breathtaking beaches that stretch along its coastline. With over 150 kilometers of golden sands and crystal-clear waters, it offers a paradise for beach lovers. Some of the most popular beaches include Praia da Marinha, Praia da Falésia, and Praia da Rocha. Visitors can enjoy sunbathing, swimming, and water sports in these idyllic settings.
Golfing Paradise: Algarve is a haven for golf enthusiasts, with more than 40 golf courses scattered throughout the region. The combination of stunning landscapes, mild climate, and world-class facilities makes it a top destination for golfers from around the world. The prestigious Vilamoura and Quinta do Lago are among the top golfing resorts in Algarve.
Cultural Heritage: The Algarve boasts a rich history and cultural heritage that can be explored through its charming towns and villages. Lagos, Faro, and Tavira are some of the notable towns that showcase architectural marvels, ancient castles, and picturesque streets. The region also hosts various cultural festivals and events throughout the year, offering visitors a chance to immerse themselves in the local traditions and customs.
The Algarve offers a perfect blend of natural beauty, recreational activities, and cultural experiences. Whether you're seeking relaxation on stunning beaches or looking for adventure through golfing or exploring historical sites, the Algarve has something to offer for everyone. Its warm climate, friendly locals, and vibrant atmosphere make it an ideal destination for a memorable vacation this is why we created our Recommended Luxury Hotels in The Algarve.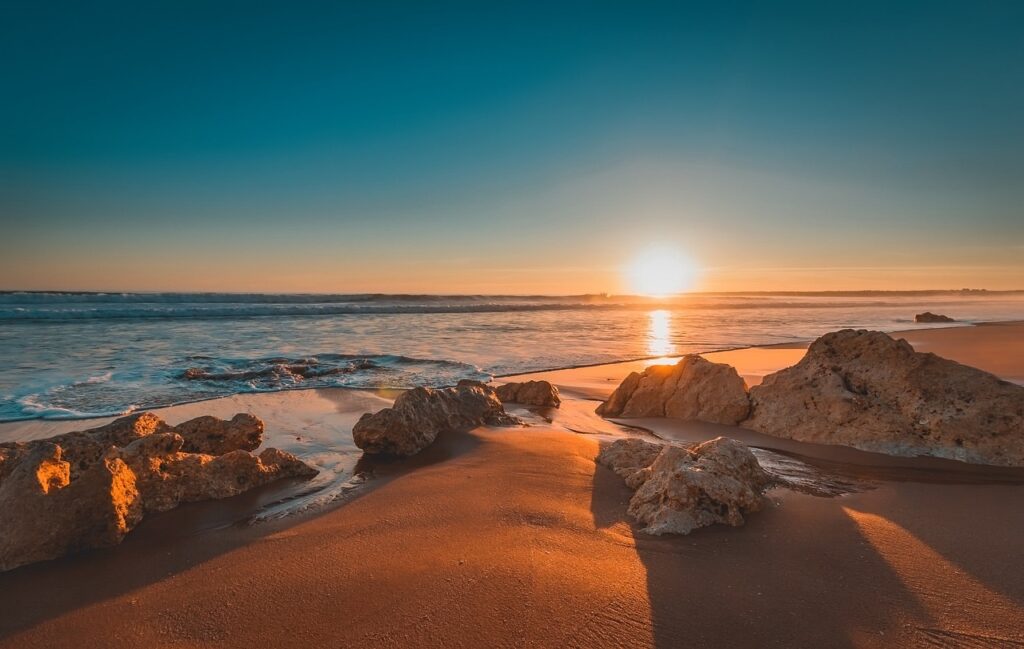 Our Recommended Luxury Hotels and Best Resorts in The Algarve, Portugal
Have you ever daydreamed about waking up to the sound of crashing waves and the gentle touch of a sea breeze? If so, Algarve, Portugal is the destination that will bring your beachside fantasies to life. With its mesmerizing coastline boasting golden sandy beaches and picturesque cliffs, it's no wonder the Algarve has become a haven for travelers seeking the perfect combination of sun, sea, and luxury. In this curated guide, we'll unveil the crème de la crème of beachside resorts and best beach hotels that will take your Algarve getaway to the next level. Get ready to immerse yourself in a world of serenity, opulence, and coastal charm!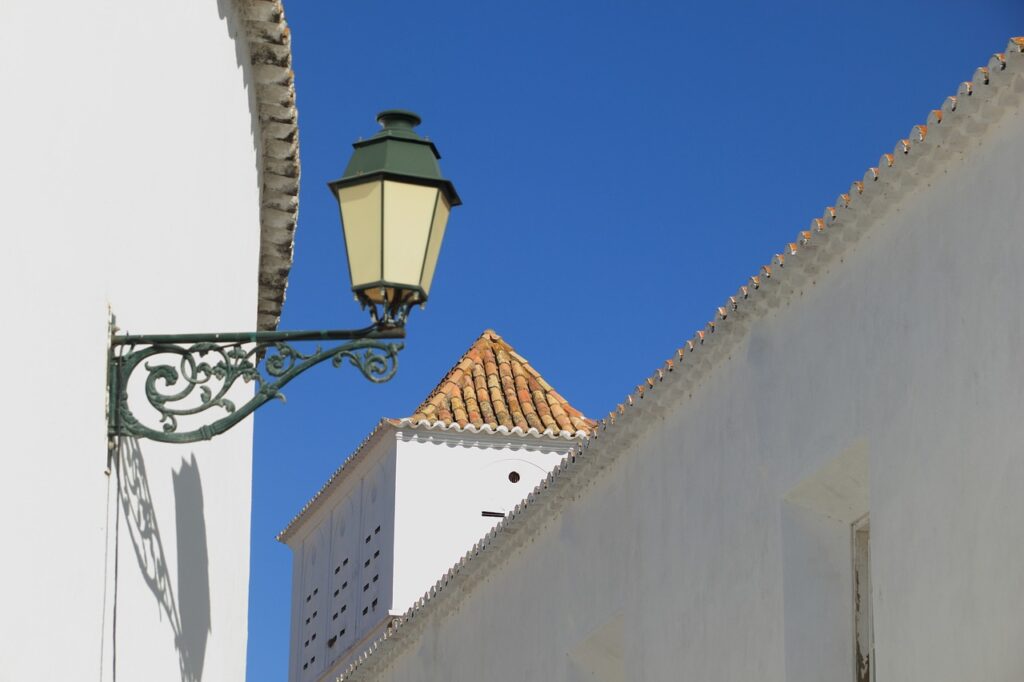 Praia Verde Boutique Hotel: Where Nature Meets Elegance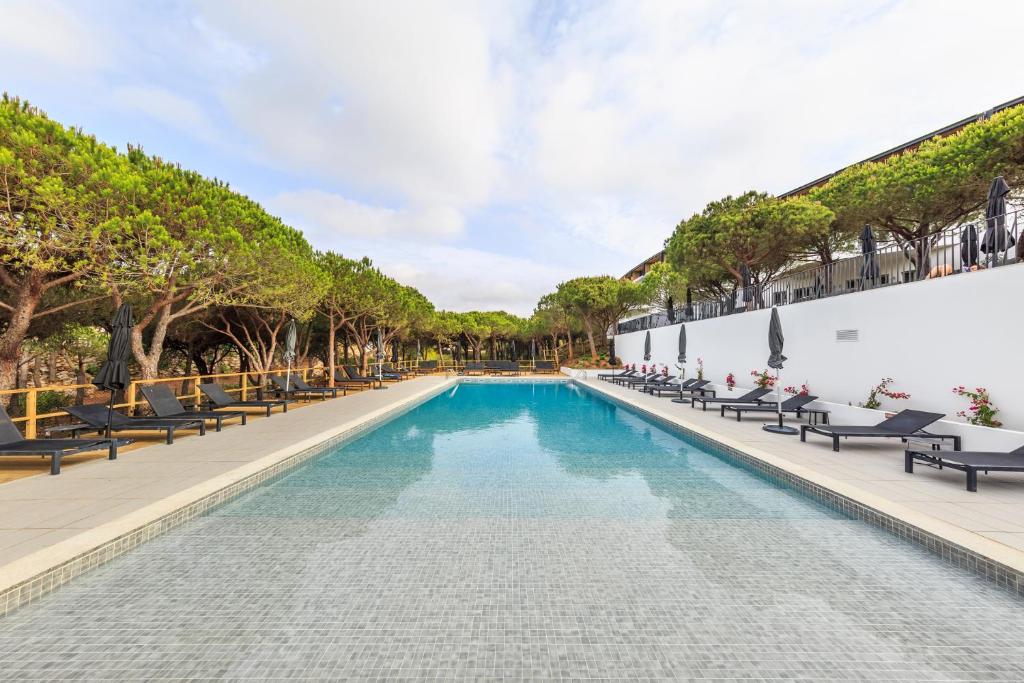 Tucked away in the heart of a lush pine forest, Praia Verde Boutique Hotel embraces the harmony between modern sophistication and nature's beauty. As you step into this hidden gem, you'll immediately be captivated by the resort's intriguing architectural design, inspired by the stunning surroundings. The fusion of contemporary elements and rustic charm creates an ambiance that is both enchanting and inviting.
Your dreamy beach retreat is made even more luxurious with the resort's accommodations. Picture waking up to panoramic sea views from your private terrace, while immersing yourself in the soothing sounds of nature. Each room is designed with the utmost attention to detail, ensuring a comfortable and indulgent stay.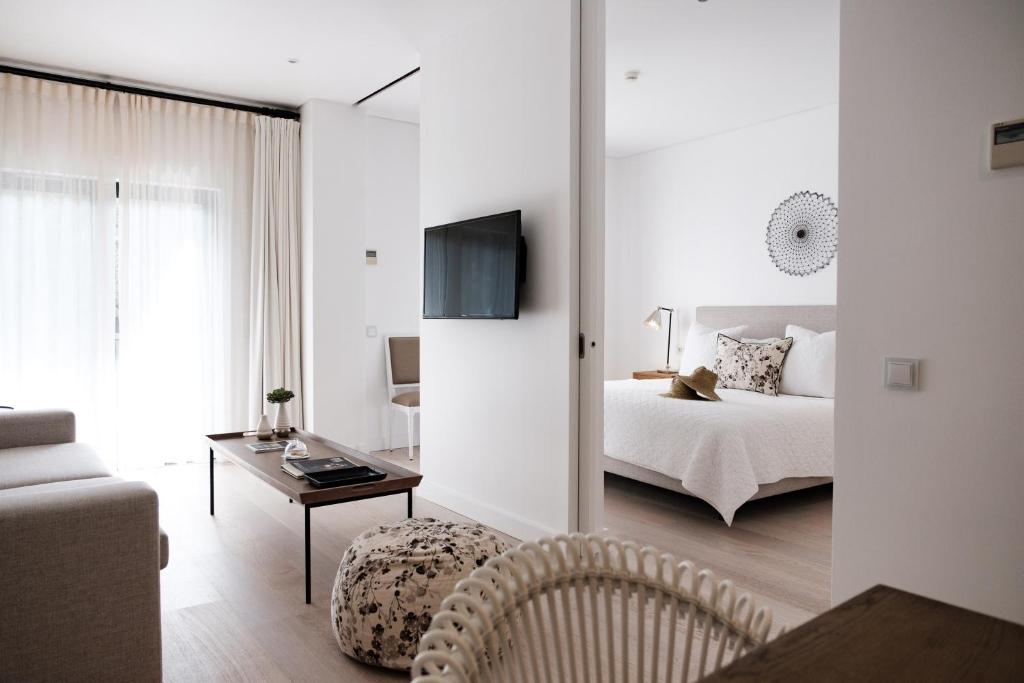 One of the highlights of Praia Verde Boutique Beach Hotel is its exclusive Beach Club. Just steps away from the hotel, you can sink your toes into the soft sand and bask in the sun's warm embrace. The Beach Club offers direct beach access, an infinity pool overlooking the ocean, and a plethora of delectable beachfront dining options. Whether you're sipping a refreshing cocktail or savoring local delicacies, every moment spent here will be a sensory delight.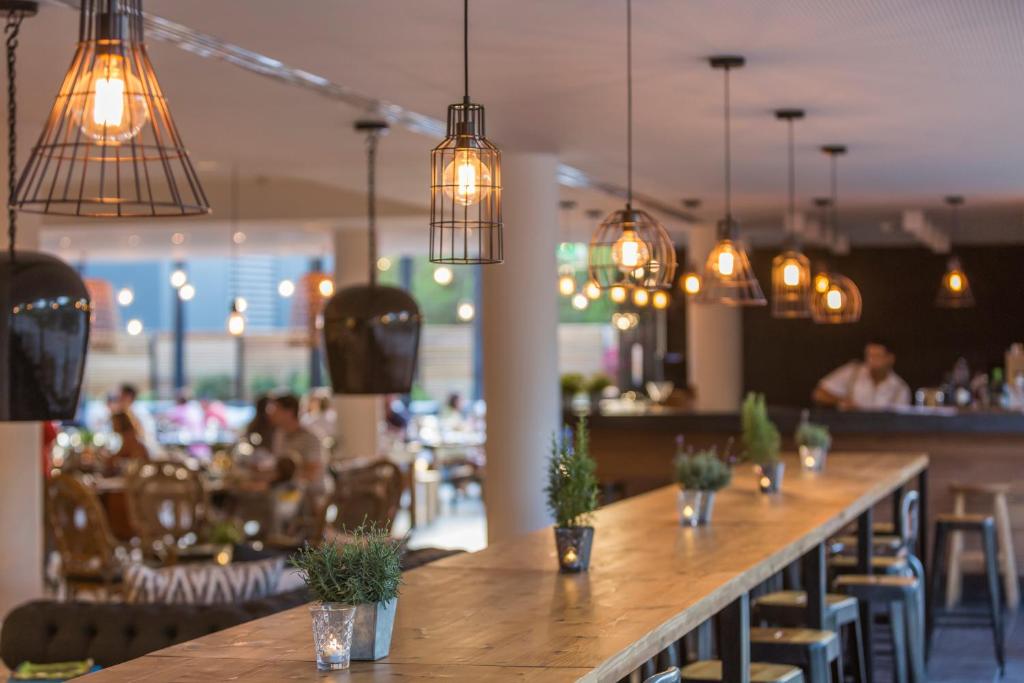 For those seeking ultimate relaxation and rejuvenation, the resort's wellness amenities will transport you to a state of bliss. Pamper yourself with a revitalizing spa treatment, unwind in the sauna, or invigorate your senses at the fitness center. Praia Verde Boutique Hotel guarantees to leave you feeling refreshed and renewed.
Pine Cliffs Resort: A Paradise for Families and Golf Enthusiasts
Perched on the majestic red cliffs of Albufeira, Pine Cliffs Resort boasts breathtaking views of the crystal-clear Atlantic Ocean. Renowned for its family-friendly atmosphere and world-class golf courses, this resort offers an exceptional blend of luxury and leisure for everyone.
With a wide range of accommodations to choose from, including spacious apartments and opulent villas with private pools, Pine Cliffs Resort caters to every traveler's needs. Families will particularly appreciate the array of amenities and activities available, ensuring that children of all ages have a memorable vacation. From dedicated kids' clubs to exciting outdoor adventures, Pine Cliffs Resort ensures that no moment is dull.
When it's time to soak up the sun and dip your toes into the ocean, the resort provides exclusive access to the award-winning Falésia Beach. Descend the panoramic elevator and find yourself at the shoreline, ready to embrace the warm sand and the refreshing waves. While you're there, make sure to indulge in a sunset cocktail at the Mirador Champagne Bar, perched atop the cliffs, providing breathtaking panoramic views of the coastline.
Food enthusiasts will also be delighted by the diverse culinary experiences Pine Cliffs Resort has to offer. From authentic Portuguese cuisine to international delicacies, the resort's various dining options guarantee a gastronomic journey that will satisfy even the most discerning palates. The only challenge will be deciding where to dine first!
Vila Vita Parc Resort & Spa: A Culinary and Beach Lover's Paradise
If you have a refined taste for both exquisite cuisine and breathtaking beaches, Vila Vita Parc Resort & Spa is the place for you. Perched on a picturesque cliffside, this resort overlooks the vast Atlantic Ocean, surrounded by lush tropical gardens that enhance the natural beauty of the surroundings.
Vila Vita Parc Resort & Spa is a true culinary haven, boasting a Michelin-starred restaurant and offering a range of gastronomic experiences that will delight even the most sophisticated palates. Immerse yourself in a world of delectable flavors as you embark on a culinary journey through the resort's diverse dining venues. From traditional Portuguese dishes to international gourmet delicacies, each meal is a celebration of taste and artistry.
But the luxurious experience doesn't end with the cuisine. Vila Vita Parc offers exquisite accommodations, complete with luxurious amenities and breathtaking sea views from private terraces or balconies. Immerse yourself in the opulence and comfort of your surroundings, taking in the soothing sights and sounds of the Atlantic.
Unwind and rejuvenate at one of the resort's multi-level swimming pools, including an adults-only infinity pool, a freshwater pool, and a seawater lagoon. Enjoy a refreshing dip or bask in the sun while sipping on your favorite cocktail. If lounging on the sand is more your style, the resort offers exclusive beach access and even direct access to the picturesque Nossa Senhora da Rocha beach.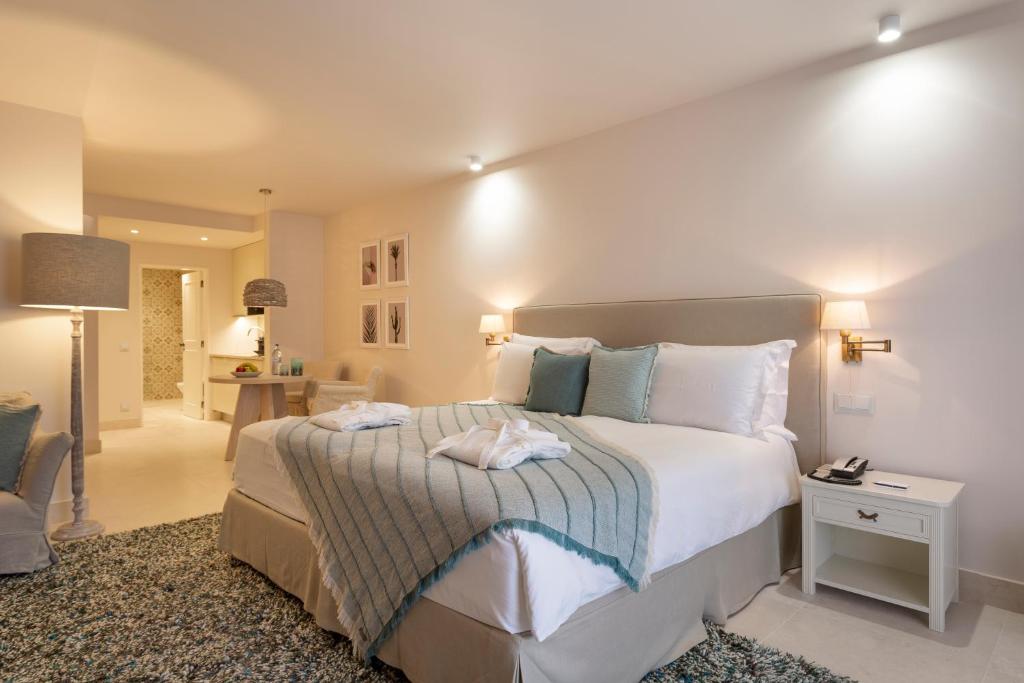 For moments of utter relaxation, indulge in the world-class spa facilities offered at Vila Vita Parc Resort & Spa. Immerse yourself in a sanctuary of calmness and tranquility as expert therapists pamper you with tailored treatments and therapies designed to restore balance to your body and mind.
Martinhal Sagres Beach Family Luxury Resort in Algarve: Where Fun Meets Elegance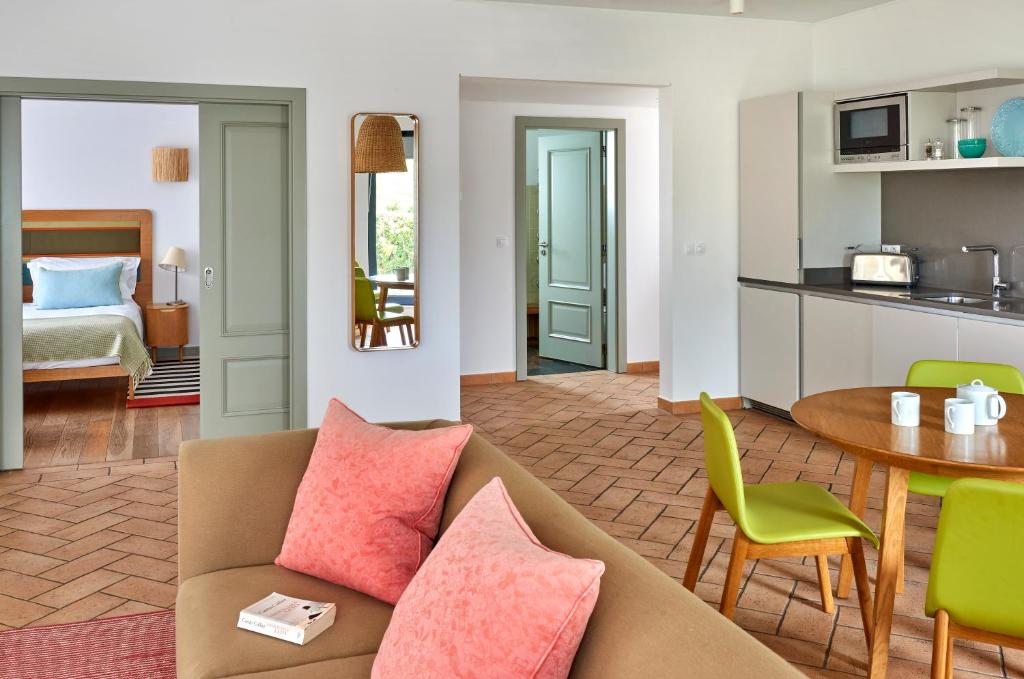 If you're embarking on a family getaway, the Martinhal Sagres Beach Family Resort will exceed your expectations. Located in the unspoiled beauty of Sagres, this is one of the best beach resorts offering a myriad of amenities and activities making it ideal for families and ensuring that both parents and children have the vacation of their dreams.
Accommodations at Martinhal Sagres Beach Family Resort epitomize luxury and style. From spacious villas with private pools to beachfront suites with panoramic ocean views, every room is designed to provide the utmost comfort and convenience for families of all sizes. There is plenty of space to relax and unwind after a day of adventures.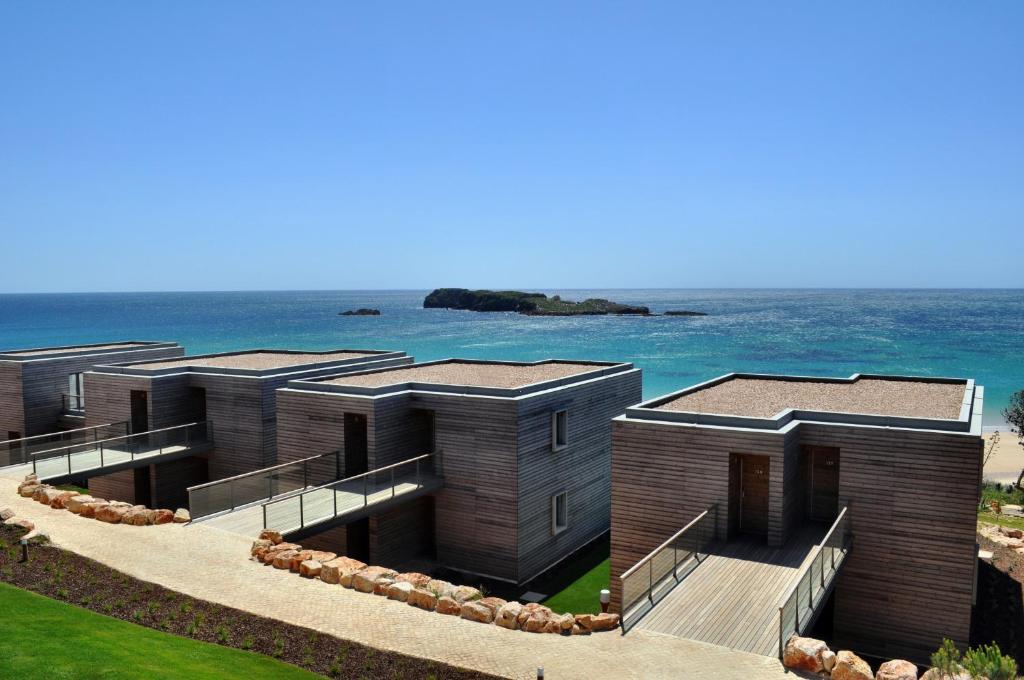 The resort's crowning jewel is undoubtedly the stunning Martinhal Beach. With exclusive access and a variety of water sports activities available, you and your family can make lifelong memories by taking surfing lessons, embarking on sailing excursions, or kayaking along the picturesque coastline. For parents seeking relaxation, the resort offers a luxury spa, wellness center, and a selection of exquisite restaurants that cater to your every craving.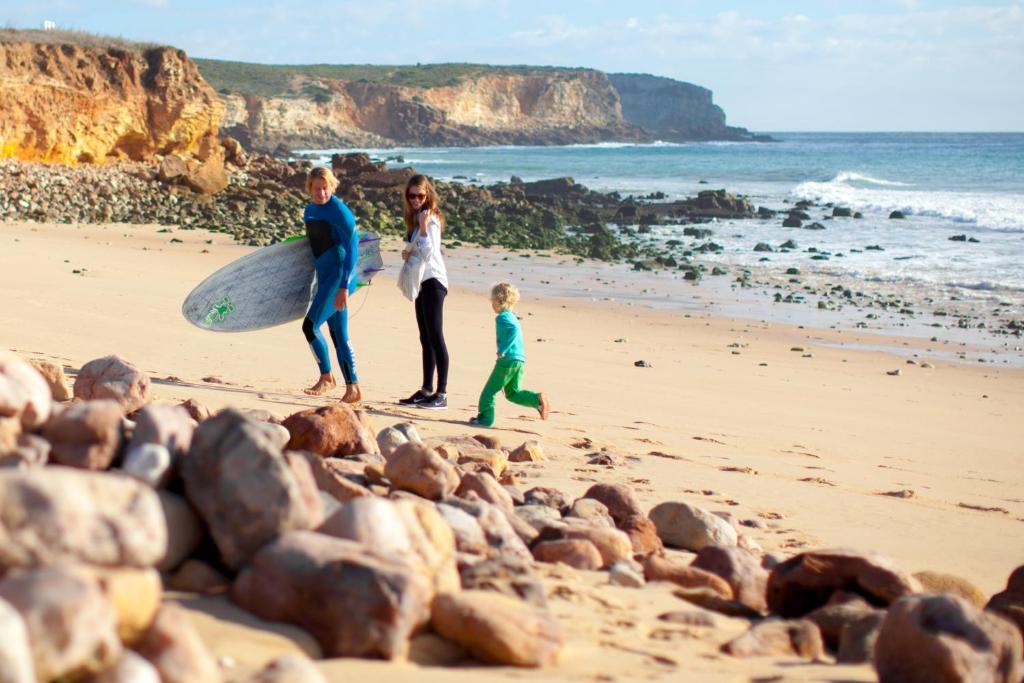 Embrace the beauty of nature with scenic nature trails surrounding the resort. From hiking through captivating landscapes to birdwatching adventures, Martinhal Sagres Beach Family Resort gives you an opportunity to connect with nature and embark on unique outdoor experiences.
Make Portugal's Algarve Beach Vacation Dreams Come True in one of these luxurious hotels!
Algarve, Portugal remains a true paradise for those seeking a luxurious beachside retreat. With its breathtaking coastal landscapes, golden beaches, and world-class resorts, it's the ultimate destination for sun, sea, and luxury.
Whether you choose Praia Verde Boutique Hotel, Pine Cliffs Resort, Vila Vita Parc Resort & Spa, or Martinhal Sagres Beach Family Resort, you can be assured that your Algarve experience will be unparalleled. Indulge in the finest amenities, immerse yourself in the region's natural beauty, and create memories that will last a lifetime.
So what are you waiting for? Pack your bags and start your journey to Algarve's dreamiest beach resorts. Let the sun's warm embrace, the ocean's rhythm, and the luxurious surroundings transport you to a world of unparalleled relaxation and bliss. Your perfect beachside getaway awaits in Algarve, Portugal!