Resorts
5 Beautiful resorts for your honeymoon in the Maldives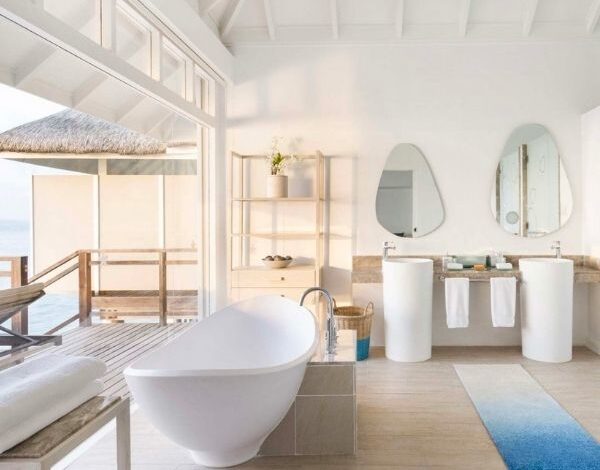 Pristine beaches, crystal blue waters, classy resorts … Maldives is the perfect vacation for honeymooners. Located in the middle of the Indian Ocean, the Maldives is a year-round vacation destination, offering the perfect atmosphere for couples to spend together in a water villa under the calm waters.
Wake up to a beautiful sunrise in your private villa and enjoy a sumptuous breakfast in the pool. Relax in the relaxing couple spa while gazing at the refreshing ocean waves. Want to put the Maldives on your honeymoon list? Not sure which resort to choose? Of the hundreds of luxury resorts in the Maldives, choosing the perfect resort for all your requirements can be a bit tricky. Well, for the sake of simplicity, here is a list of the top 5 luxury resorts that are perfect for honeymooners.
Anantara Veri Maldives
Anantara Veri Maldives is an adult-only resort that provides honeymooners with a sense of privacy and isolation. The resort is just 30 minutes by speedboat from Velana International Airport. There are amazing water bungalows with direct access to the lagoon. Wake up to the panoramic view of the ocean from the bungalows.
To suit your taste, the resort offers a selection of restaurants with a romantic dining experience. Honeymooners can also enjoy private dining under a star canopy or under a private tent. Enjoy a wine tasting in the lagoon or set sail on an uninhabited island. Relax in an oversized bead bag under the bright starry sky of the Indian Ocean and see spectacular Hollywood romance and foreign classics-your own private cinema setting. Anantara Veri also offers water sports such as snorkeling, kayaking and diving into the Indian Ocean. Calm your body and mind during your honeymoon with ancient Ayurvedic healing techniques at the luxurious couple's spa. At Ananta Loveli Resort, enjoy a romantic stay with private photography by professional photographers. During your stay, make vows in traditional Maldivian style. This is an intimate celebration in the Indian Ocean.
Cocoon you and me
In the pristine corner of the Maldives is the You & Me by Cocoon Resort. It is a private island for adults only.
Enjoy a scenic seaplane ride from Male International Airport to the resort. The resort features sophisticated flooring
water and beach villas, king-sized beds, private pools and beaches, access to the lagoon, and many other luxurious
amenities.
The resort has a completely submerged underwater restaurant, H2O, and the dining experience at this resort is unparalleled. Enjoy a meal and enjoy the view of the beautiful Maldives marine environment. The resort offers a variety of experiences, from sports to entertainment. Enjoy your time with you and me in Cocoon and their dreamy landscapes in a professional photo session. If you want to see fun dolphins in their natural habitat, head out for a sunset dolphin cruise at the resort. The resort also arranges sunset fishing tours that take you to local villages, resort islands, and uninhabited islands. Enjoy a romantic candlelight dinner with your better half on the beach to seduce your taste buds.
Hurawalhi Island Resort
The pristine Lhaviyani Atoll in the Maldives is home to the Hurawalhi Island Resort, a perfect blend of calm and excitement. To get to the resort, enjoy the water by seaplane. At Hurawalhi Island Resort, you can swim in the lagoon from a romantic ocean villa to dawn, or explore beachside luxury with your spouse at Beach Sunset Pool Villa.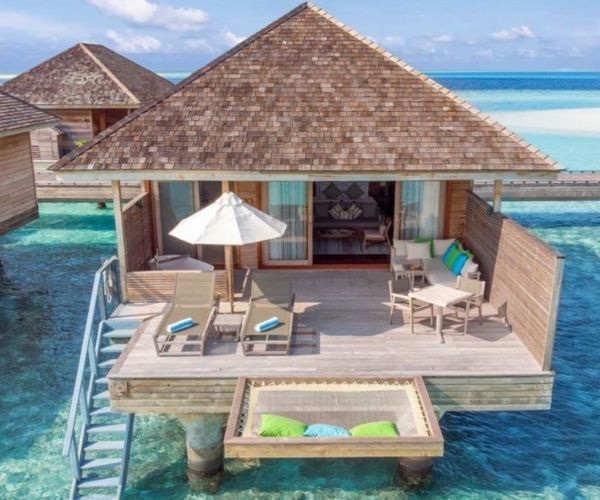 Hurawalhi Island Resort also has a unique all-glass underwater restaurant. Enjoy gorgeous and modern cuisine overlooking the coral reefs. Spend a luxurious time at the resort's Dunier Spa. If you go scuba diving, you can see abundant marine life such as sea turtles and reef sharks. Are you a fitness-conscious traveler on vacation? Hurawalhi Island Resort offers a two-story fitness center with spectacular views of the atoll. Dolphins and manta rays can be found in the distance from the fitness center.
Lux South Aria Atoll
Lux South Ari Atoll is one of the most acclaimed resorts in the Maldives on the island of Didufinorff, perfect for postcards. Stay in a luxurious villa with a private pool on the beach or over the water. Honeymooners can choose to stay in a cozy and light romantic pool water villa. In the villa, you can relax on the hanging bird's nest swings or swim down the stairs to the lagoon. What's more romantic than renewing your vows on a deserted beach? At Lux South Ari Atoll, you can choose from a variety of spectacular sun, sea, and sand settings to renew your vows. Making a vow is a fairytale moment for all couples, and the Maldives is the perfect place to renew an absolutely romantic vow on your honeymoon.
At the resort, enjoy a relaxing massage with organic essential oils and signature facials that can be tailored to your individual needs. If you want to take a dive course, the resort's dive center offers the same. You can also choose PADI certification during your stay. While at the resort, you can also try kitesurfing, windsurfing, wave boarding, flyboarding, and hoverboarding.
Miraid Ho Island Resort
Mileid Ho Island is a luxury boutique resort located in the UNESCO Biosphere Reserve near Hanifaru Bay. You can take a picturesque seaplane to the resorts on Miraid Ho Island. A spacious thatched-roof water villa with a private pool and fresh sea breeze is perfect for honeymoon couples. The interiors of these villas are inspired by Maldivian heritage and culture.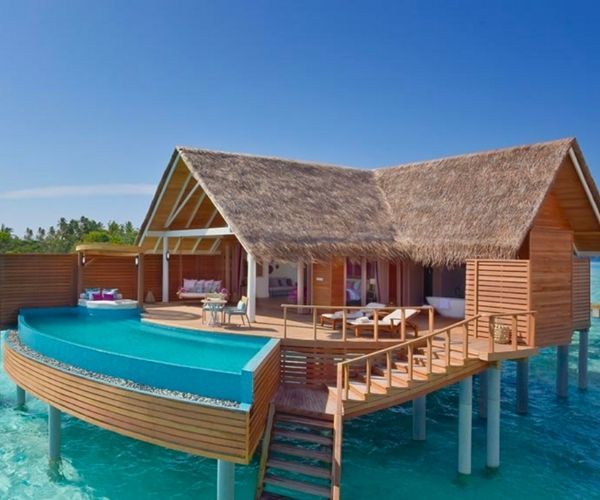 Miraid Ho Island Resort offers a special "honeymoon package" named after the stars in the night sky. And the uniqueness of this is that your star's name is copyrighted at its coordinates so that you and future generations can identify the star from the directory and find it in the sky. Surprisingly, each star is unique and is named only once. Other authentic experiences offered by Mileid Ho include traditional Maldives fishing with local fishermen, cooking sessions with local chefs, cruises with dolphins at sunset, diving, snorkeling, and other water sports. It is an adventure experience such as.