Hotels
Casa Angelina Boutique Hotel in the Amalfi Coast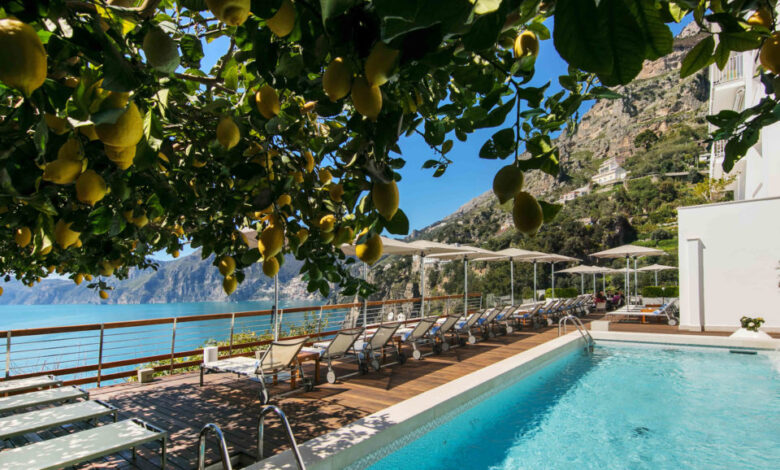 Long weekends in the sky and some last-minute flights Amalfi Coast Presenting ourselves, we raid. We are on the plane faster than you can say. "Andiamo!'. Soaring into the shimmering haze of the Gulf of Naples relieves the stress of all your work and replaces it with oranges picked from trees, pizzas drawn from wood-burning ovens, and Campari's ideas straight from bottles.
Casa Angelina Boutique Hotel
I was planning to rent a car, but a scary cat came out and decided to take a taxi because of the prospect of facing the infamous zigzag road on the coast. Aside from the little flirtation of motion sickness and the hiyari hat of giant lemons (actually lemonade trucks), the journey is smooth and comfortable-mainly thanks to the stunning scenery. On the way around the Gulf of Naples to the south coast of the Sorrento Peninsula, this brilliant mass of meds and its dramatic coastline panorama struck us from every angle.
Positano shows the penultimate pit stop in front of the small village of Praiano. Hanging in a rugged landscape, it looks like a layer of pale apricot dwellings is about to roll into the sea of ​​crystals below. The first thing that surprises you about this rugged corner of Amalfi is how amazing it is that people have come to live here.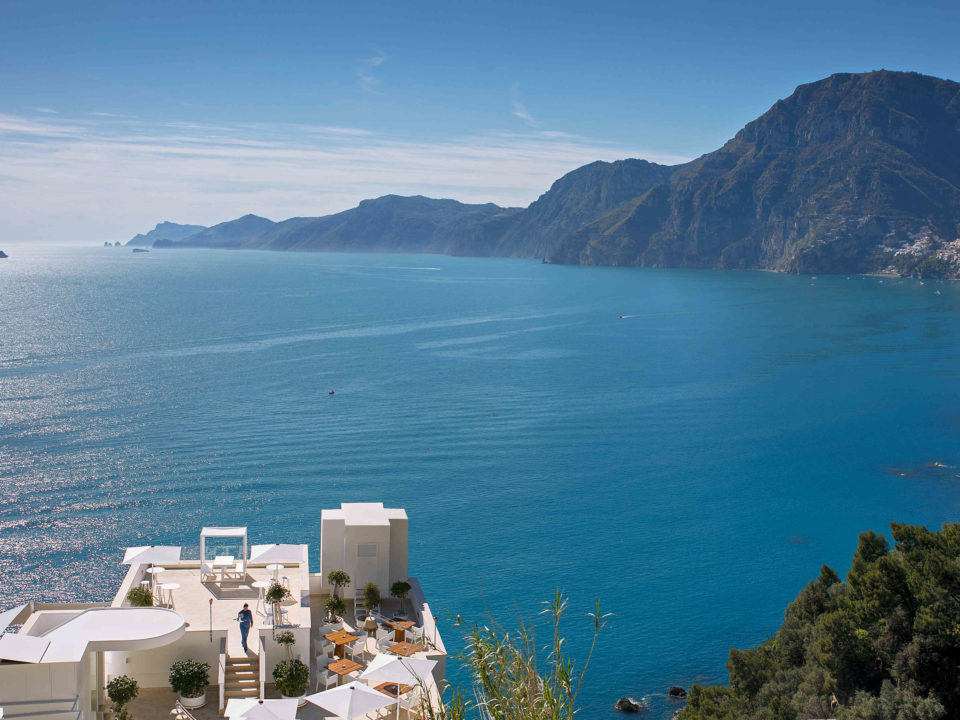 A minimalist luxury white-painted stalagmite on this rocky edge, Casa Angelina is invisible from the road, thanks to its nearly vertical cliff face. To get there, our taxi winds the path challenged by lithe goats. Before getting out of the car and passing through Angelina's automatic door, I praised the bag with a drag fist and replaced it with a glass of fresh almond milk directly from the ice bucket.
At the time of initial inspection Casa Angelina It's a way to imagine what Rupert Everett's house looked like in the 1990s. All whitewashed walls, clean lines, and busts of beautiful women. And this is not a bad thing. After all, the look of the '90s is back (and I imagine Everett has impeccable taste). Our celestial body, Casa, is an art hotel, and the colorful contemporary paintings and sculptures by Timco Terrill, Gina Narebauer, and Sergio Bustamante are bright and fascinating. These fantasy bronze, Murano glass sculptures, and papier-mâché statues, if not everyone's favorite, are eye-catching between the white space and the Cerulean sky and sea views beyond. increase.
The spacious, bright bedroom has a small balcony facing the sea, and a complimentary glass of champagne is readily available in one hand. Frankly, we are anxious to put Alabaster's body in the sun – even if it's already 5 pm. Take a shower in a well-balanced, very white, beautifully tiled bathroom and you're ready to take a walk to the sea. "Hiking!" Declare the writer. The walk is worth it. Take the elevator down a winding path of olive trees to a secluded beach bar. Inspired by the enchanting view of the Mediterranean sun over the ocean, with Negroni in hand, you plan your locks and arouse serious awe.
Taking a walk or pausing intermittently to steal your breath almost fills our time in Praiano. A path in the shade of an orange tree, a church facing the sea in aquamarine – it's an indescribable landscape. We pass through a handful of restaurants in Praiano and probably peak with a huge and delicious pizza from Trattoria San Gennaro. Small towns loved by travelers are scattered along the Amalfi Coast. Positano is full of Italian tourists and their little dogs, but they are stunningly beautiful and welcoming. Amalfi itself is an unparalleled gelato and worth a visit.
On our last night, our fresh uplifting mind plummeted temporarily: it's too good here. Departing Casa Angelina is sad, so dine at the hotel restaurant Un Piano Nel Cielo and enjoy your stay to the last drop. We were romantic and now filled with great food, wine, and the sun, and got a tasting menu and a delicious bottle of local Aglianico. From off–melty fresh anglerfish, juicy pancetta, and delicious broad bean sautéed salad – each of the seven dishes is one of the best we've traveled. There are no small claims in this gourmet paradise.
The views of Praiano are some of the most beautiful things we have ever seen, the food is universally perfect and our hotel is a dream. Looking back on those first weekend aspirations, we checked many boxes well. At least 20 oranges were eaten straight from the tree. Maybe five chewy but crispy pizzas were wolfed directly from the oven. Is the Campari bottle a long hit? Too many to mention. And about our expedition … it was one millionth.