Hotels
Super Luxury at Four Seasons Resort Sharm El Sheikh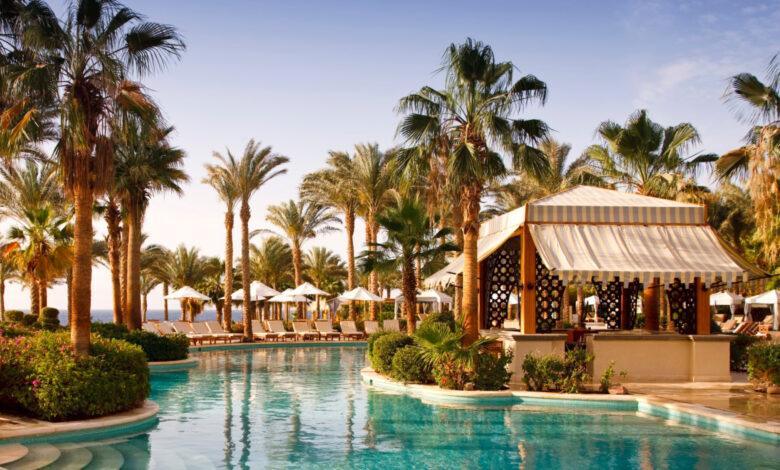 Four Seasons Resort Sharm El Sheikh
Travelers heading to Egypt's Red Sea coast are looking forward to the Four Seasons Resort Sharm El Sheikh, thanks to the recent multi-million dollar expansion. Located on a vast private coastline, gardens full of Arabian architecture, palm trees, and bougainvillea create a fairytale background where desert and sea escapes meet within 10 minutes of Sharm El Sheikh International Airport. Since opening 20 years ago, Samio Anidis, a popular general manager in the Red Sea, has set new accommodations, recreational facilities and restaurants into one of Egypt's most beloved and prestigious resorts in a new era of luxury. It is said that it brought.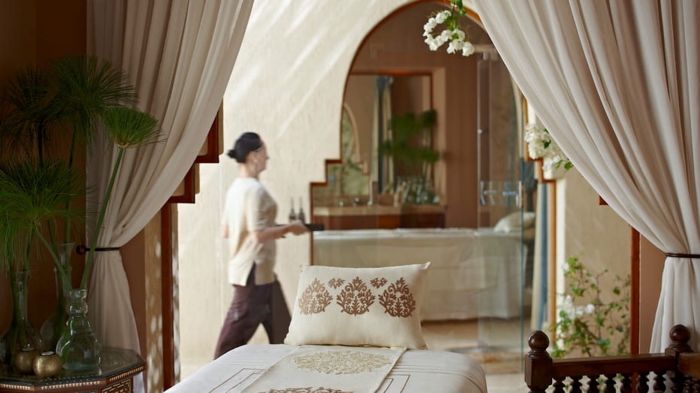 Beachfront oasis & Escape from the palace
The resort garden turns into a cozy beachfront oasis with 115 brand-new rooms and suites with stunning views of the Red Sea. It's best to enjoy it from the balcony or terrace in the sun all year round. The intimate two-story retreat ranges from one and two bedrooms, some with a private pool. The taste of interior colors is inspired by the natural environment of Sharm El Sheikh. Think of the golden sand and the blue sea. Authentic Arabian design elements and arabesque details such as arched windows and shades inspired by mashrabia screens.
The resort's most luxurious accommodation is The Palace, a majestic three-bedroom independent residence designed to accommodate royalty and international figures. The self-contained sanctuary features a 6,100-square-foot private fitness and spa treatment room, dressing room, and office space. A lush garden, an entertainment terrace, and two swimming pools just off the private beach complete the photo.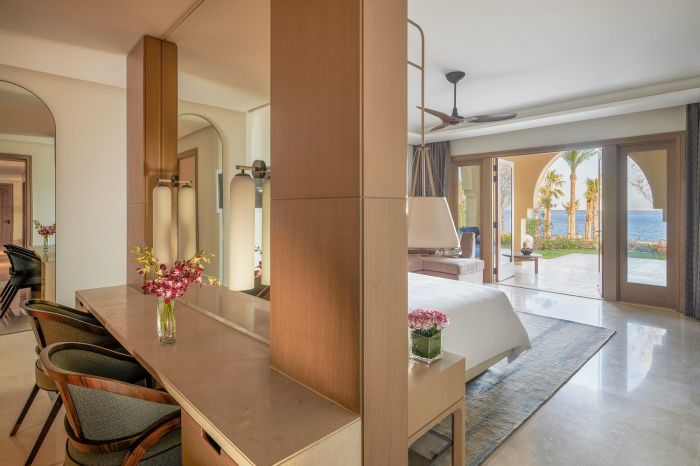 Scuba diving and sunset sail
Thanks to year-round warm water, crystal clear visibility, and incredible biodiversity, the resort's House Reef offers a spectacular introduction to the underwater wonders of the Red Sea. In addition, the resort's brand new dive center offers professional instruction and certification courses to aspiring and experienced divers. You can also cruise the coastline on a private yacht charter, sail the coast during the day, or go out to find dolphins at sunset.
Global flavor
Headed by Four Seasons 27-year-old executive chef Sebastiano Spriveri, the resort offers several dining options. Think of everything from a Bedouin breakfast on the beach to a live music or evening feast with a belly dancer to a specialty restaurant stall with classic Asian food and street food on the menu. Head to Zitouni for Lebanese and Arab cuisine, and the outdoor poolside pavilion Luna is already a guest favorite for innovative Latin American flavors inspired by Mexico and Peru.
How to get there
The Egyptian government has lifted all restrictions on COVID-19 intrusion. As a result, US travelers no longer have to fill out a traveler locator form, submit a vaccination certificate, or have a negative PCR test to enter Egypt. Major airlines operating flights from New York (JFK) and Los Angeles (LAX) to Sharm El Sheikh International include Egyptair, Turkish Airlines, and Lufthansa, with connections to Cairo, Istanbul, and Frankfurt respectively. I have.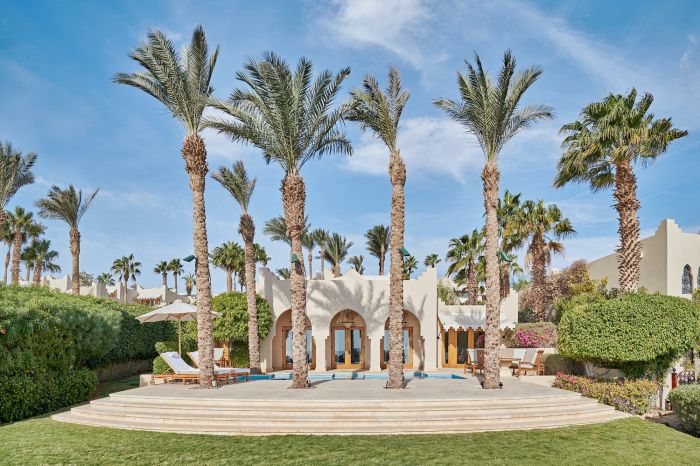 All images are courtesy of Four Seasons Resort Sharm El Sheikh. For additional information and inquiries, please visit: www.fourseasons.com/sharmelsheikh