Hotels
10 Unique hotels in Flagstaff, Arizona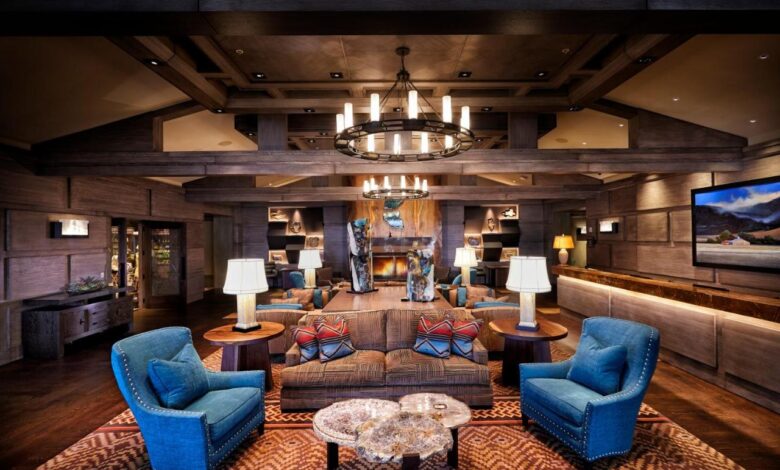 Best known as the gateway to San Francisco Peaks, it is a great stop on the way to the Grand Canyon National Park, surrounded by beautiful desert landscapes, mountains, and ponderosa pine forests. The laid-back and eccentric Arizona City is rapidly becoming great. It is a travel destination in itself. Not just an outdoor adventurer, but with quirky charm, popular farm-to-table eateries, craft breweries, new ale trails, vibrant shopping scenes, Archetypal Old West and Route 66 landmarks, and more. , Can keep other visitors happy. There's also a way to have an equally enjoyable and creative stay by staying at one of these cool and unusual hotels in Flagstaff, Arizona …
1. Little America Hotel Flagstaff – A fashionable, trendy and Instagram-worthy hotel in a 500-acre private forest.
This charming and luxurious hotel is The only AAA-certified Four Diamond Hotel in Flagstaff, everywhere you look, you'll find meticulous traditional styling and a commitment to excellence.
Located at the foot of San Francisco Peaks in the 500-acre Ponderosa pine forest, the hotel offers cozy hospitality combined with the natural beauty of the surrounding area. Located near many of Arizona's breathtaking outdoor natural attractions, guests can spend the day exploring scenic wonders like the Grand Canyon and Meteor Crater.
For those interested in culture, there are many museums and galleries near Flagstaff. In the evening, relax in the hotel's luxuriously decorated Silver Pine Restaurant & Bar.
Treat your family on an Arctic adventure this Christmas for a special holiday experience. Enjoy a gorgeous festive seasonal breakfast or ride a trolley through the magical portal of the forest, adorned with over 1 million Christmas lights. Visit Santa's epic workshops, work with elves and meet Santa Claus himself.
2. High Country Motor Lodge – A cool, fun boutique-style pet-friendly hotel that offers the perfect night entertainment for Millennials and Generation Z.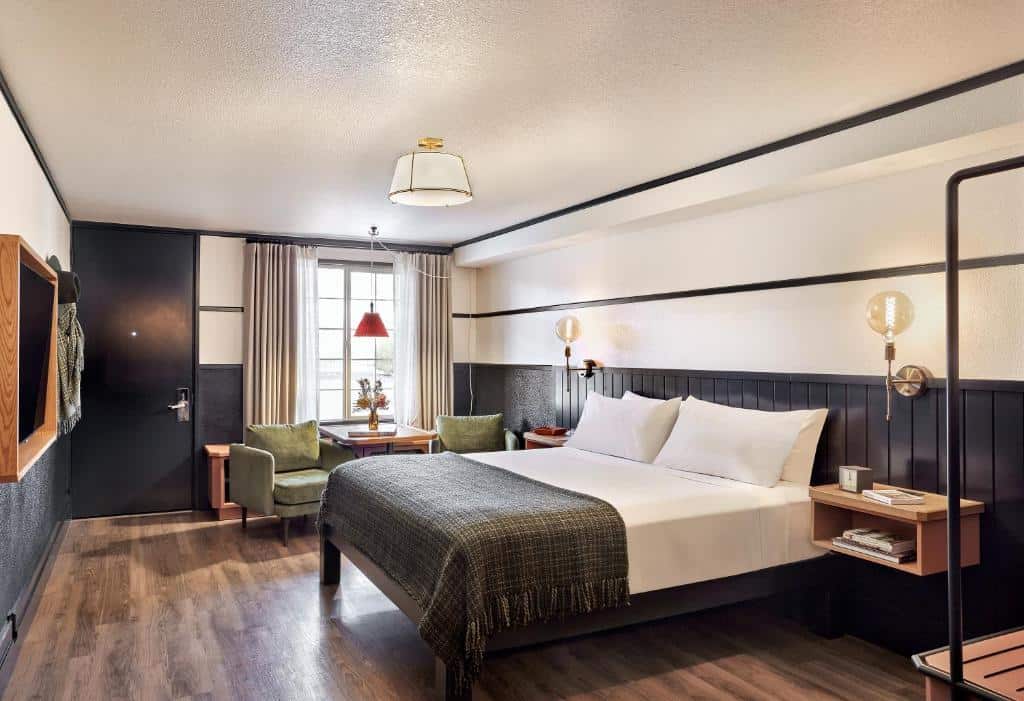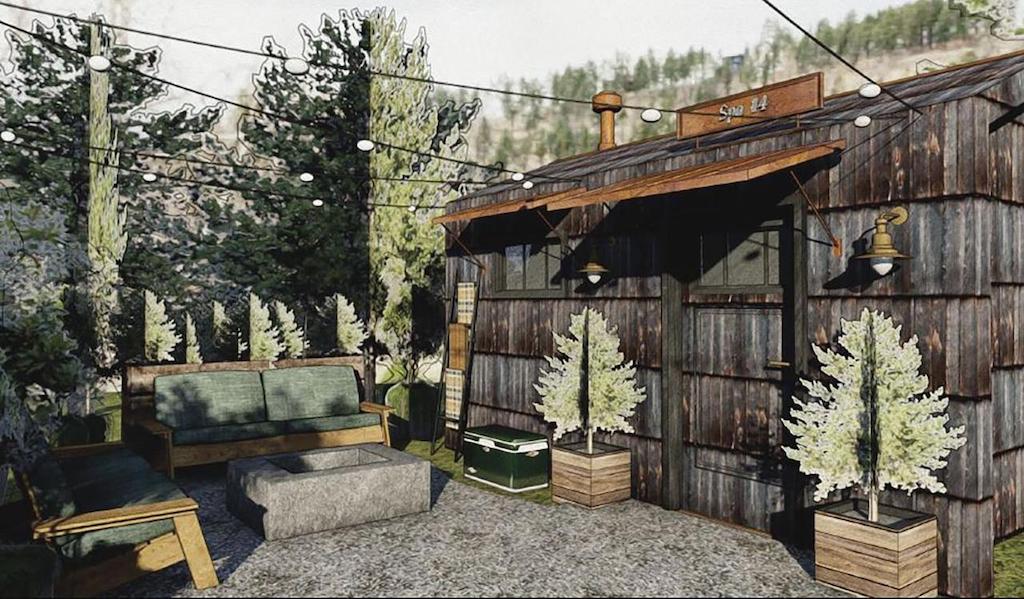 Conveniently located near the airport, just off Route 66, just 1.6 km (1 mile) from Riordan Mansion and Northern Arizona University. High Country Motor Lodge It combines vintage chic and contemporary design. Tired travelers offering an outdoor swimming pool, hot tub, fitness center, in-house bar, and restaurant will find a welcoming paradise to rejuvenate or simply relax.
Leisure travelers looking for interesting recreational opportunities can easily access the vast wilderness of Arizona, with the Lowell Observatory and Walkup Skydome nearby. Explore the rugged mountains and forests and enjoy the inspiring days of winter on the slopes with the Arizona Snow Bowl.
3. Weatherford Hotel – A quirky and chic historic hotel built in 1897, very close to Route 66.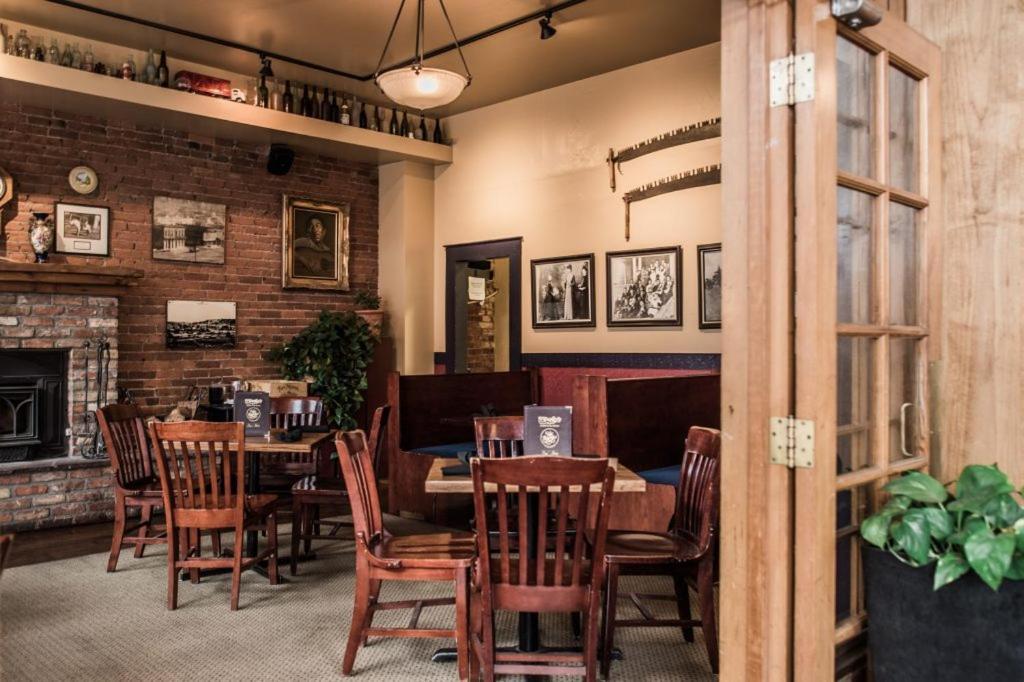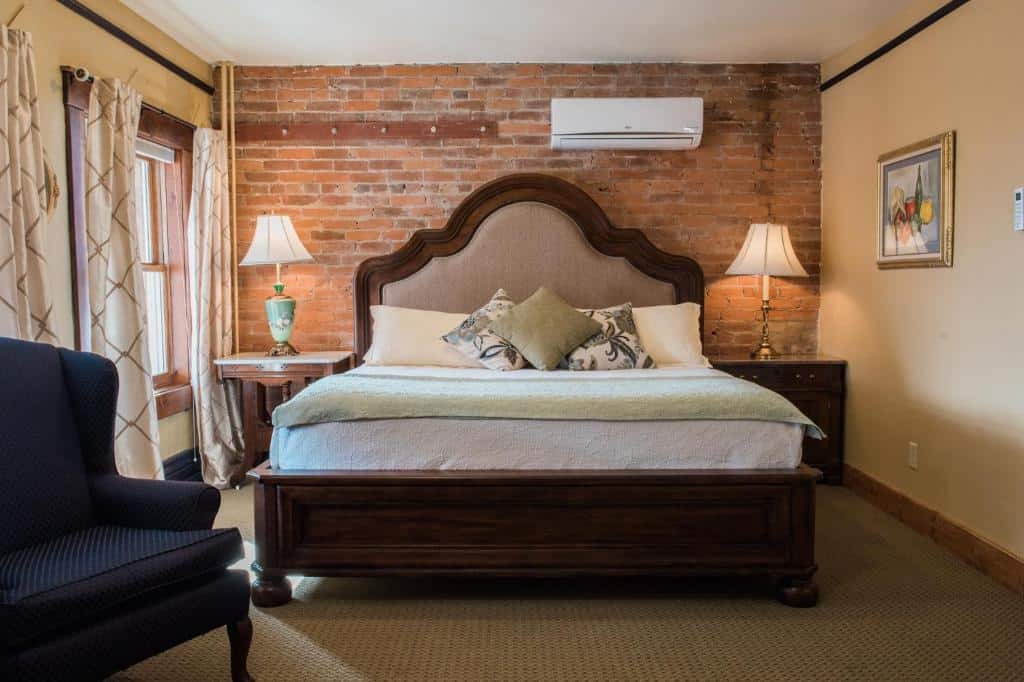 Historical for adventurous travelers seeking vibrant nightlife and entertainment Weatherford Hotel is Made just for you with Flagstaff. Located in the heart of the city's historic downtown district, you'll find plenty of action at restaurants and bars, nightclubs, fine dining, and live entertainment venues.
Immerse yourself in local history and spend your days visiting art galleries, boutique shops, museums, and cafes. The hotel offers free parking and room service and arranges tours for guests.
Weatherford's origins date back to 1897, and even with occasional refurbishments throughout its history, it still retains its quaint vintage feel. The rooms are styled with charming end-of-the-century décor, reminiscent of the lost grandeur of the past.
4. Bespoke Flagstaff – A cozy boutique inn that combines historic charm with modern amenities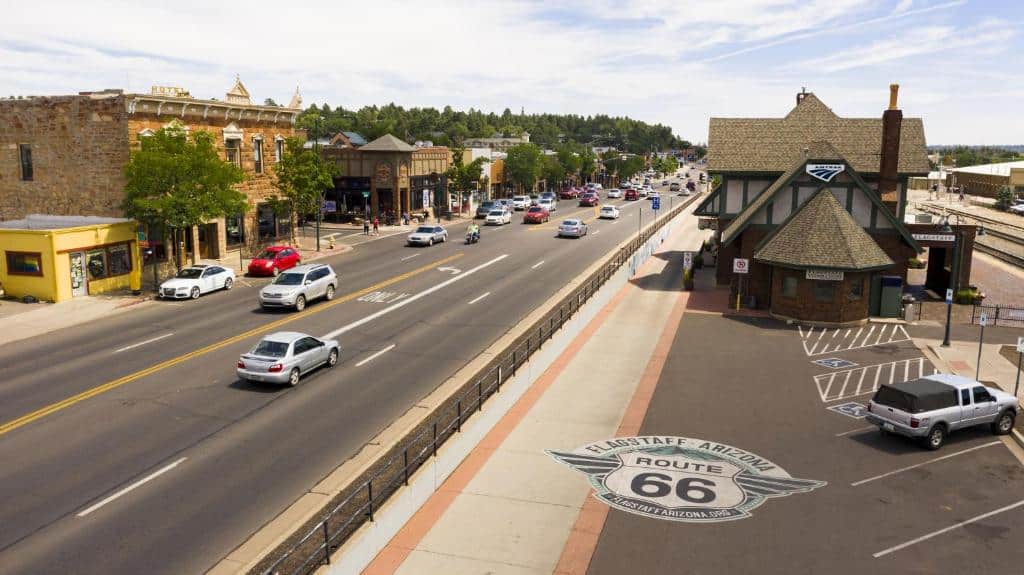 This elegant inn We welcome you in a casual and luxurious atmosphere and a calm and calm atmosphere. Its unique taste sets it apart from other hotels. Located in the art district of Old Town Scottsdale, the Inn is renowned for its private and intimate environment with a charming courtyard and private patio.
The hotel and its rooms are stylish and well-equipped, with a refined blend of historic charm and state-of-the-art facilities. Swim in the infinity pool, sip bespoke blended coffee or enjoy a cycling adventure around the district on Inn's famous handmade Pashley bike.
5. Twin Arrows Navajo Casino Resort – A fun resort in a great location, perfect for those who want to party
With the enviable Triple-A for Diamond rating, This resort hotel It is one of four casino hotels and convention centers in the Navajo Nation.
Surrounded by magnificent natural landmarks, Navajo Nation Hospitality serves to protect much awe-inspiring nature, including the Navajo Arts and Crafts Enterprise, the Navajo Nation Museum in Window Rock, and the Navajo Nation Parks and Recreation Area. Easy access to enterprise attractions. Monument.
In addition to hotels and convention facilities, this modern and luxurious resort offers a Navajo game casino and several gourmet dining experiences, allowing you to choose a meal that blends in with the culture. The hotel's best facilities include express valet parking, an indoor heated pool, a jet bath, and a modern fitness center.
6. Starlight Pines Bed & Breakfast – Chic and charming Victorian B & B with uniquely decorated rooms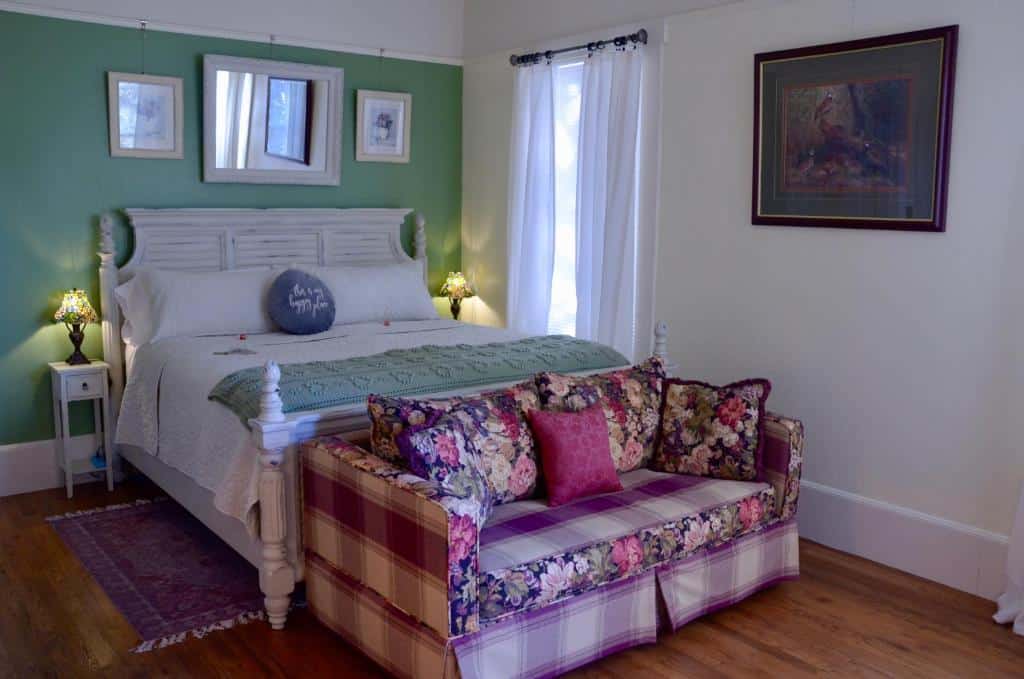 Located at the foot of Mount Elden, just 10 minutes from downtown Flagstaff Starlight Pines A comfortable and affordable B & B in a quaint Victorian home.
Filled with antiques, this charming home offers 4 rooms fitted with last year's claw-foot bathtub, in addition to state-of-the-art facilities such as free Wi-Fi. Wrap-around front porch with rattan furniture and swings for a hot breakfast, wood-burning fireplace, and serious meditative relaxation.
Some rooms have a fireplace or a private balcony with mountain views. Each room has a private bathroom and a tea/coffee maker.
7. Mission Timbertime – A modern and trendy villa offering a children's playground and cool attractions nearby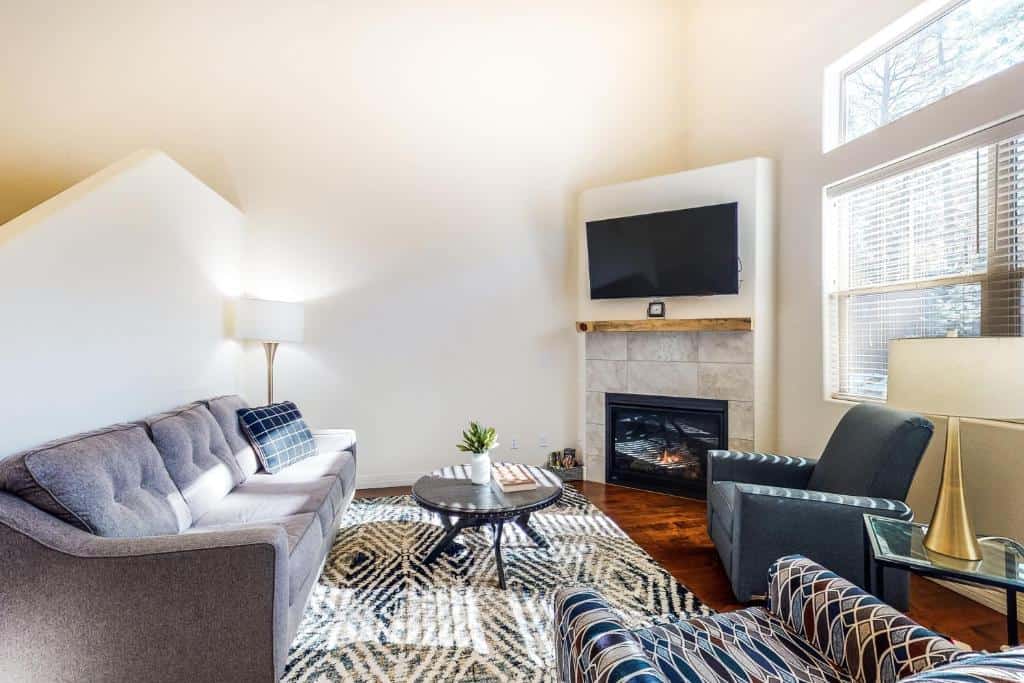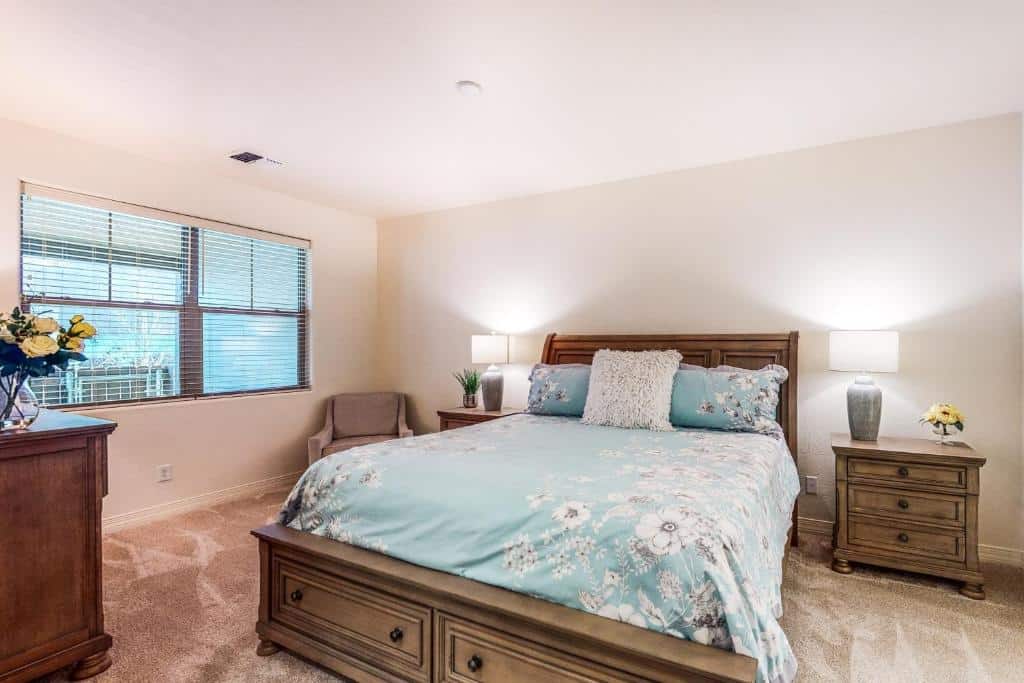 Enjoy a family stay for a relaxing landscape change Mission timber time.. Nestled under towering mountains and surrounded by woods, this modern Holliday Townhouse is located in Flagstaff's Pines 91-acre multipurpose urban village Presidio. Along with inspiring mountain views, this holiday home offers all the facilities to make your stay comfortable and enjoyable.
There is a children's playground on site and recreational tourism in some of Arizona's most breathtaking natural landscapes nearby. Just minutes from downtown Flagstaff and attractions such as the North Pole Experience, Continental Golf Club, and The Orpheum Theater. For those on a more adventurous vacation, the season includes challenging outdoor activities such as hiking, biking, and winter sports on the slopes.
8. Moon Drift Manners – Unique accommodation ideal for exploring skiing and cycling activities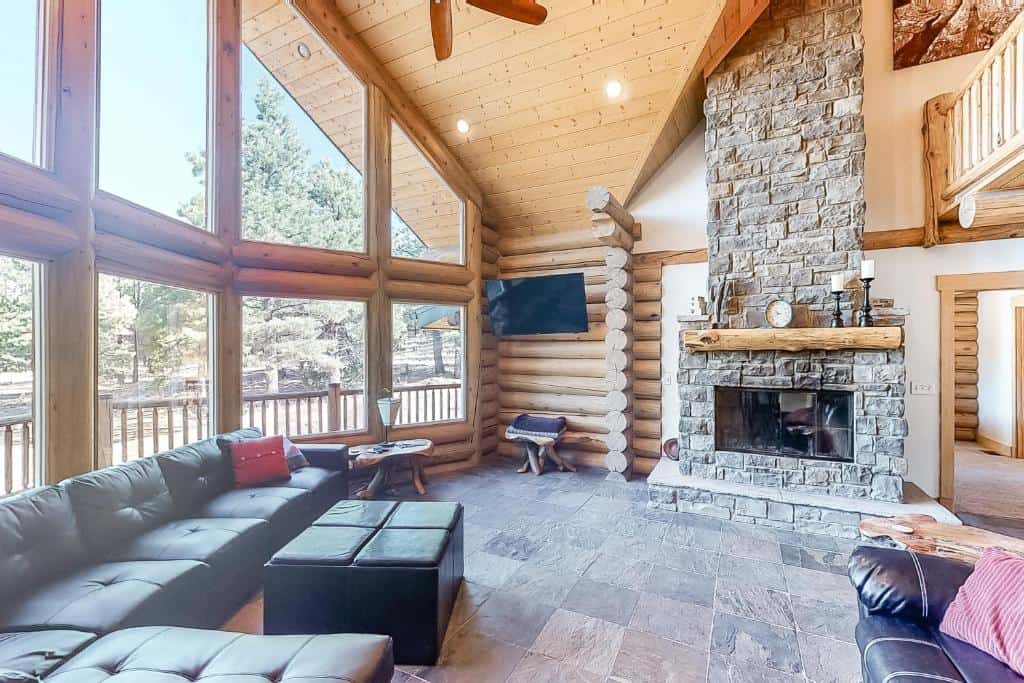 Moon drift manners This well-equipped, centrally located villa is just 6 km from Flagstaff Plaza Shopping Center. The Holiday House can accommodate up to 12 people. Modern amenities include a fully equipped kitchen, cable TV, air conditioning, free WIFI, laundry, hot tubs, and a balcony with mountain views.
Guests are surrounded by exciting scenic attractions to explore. Immerse yourself in many cultural activities, staying close to your accommodation.
The Arctic experience is just 3 km away, where the whole family can meet Santa and help his elves make toys at their epic workshop. Northern Arizona University is just 5 km away, and Coconino County Fairgrounds is just 9 km away. Outdoor challenges include skiing, hiking, and cycling.
9. Flagstaff Cabin with Fireplace – A rustic and chic villa, ideal for long stays or relaxing vacations.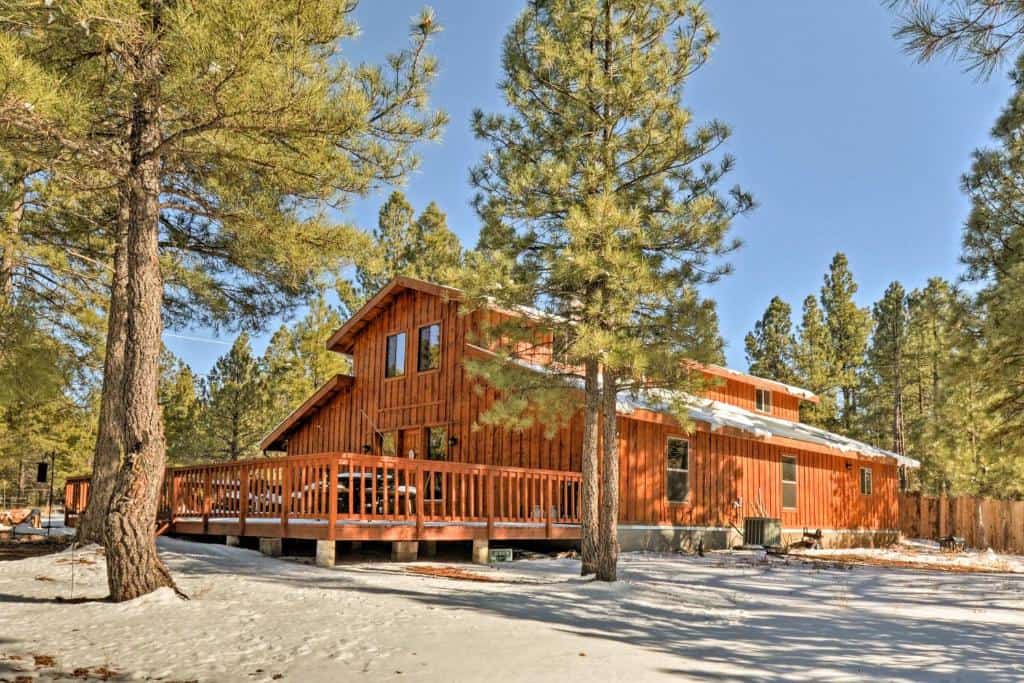 Hiding in the woods of a 5-acre site, This remote and rustic cabin is A perfect holiday hideaway. Beautiful views from the cabin include the picturesque San Francisco summit.
Ride a swing on the porch, roast in the outdoor fire pit, soak in the spa bath, or relax in front of the indoor fireplace and enjoy a quiet pondering to recharge your energy. The nearby outdoor recreation area offers cross-country skiing and snowboarding in the winter, and hiking and cycling in the warmer months.
Featuring luxury barn-style décor and a loft, the 4-bedroom cabin can accommodate up to 7 people and features cable TV, Wi-Fi, 3 bathrooms, a fully equipped kitchen, and laundry. increase.
10. Comfort Inn I-17 & I-40 Flagstaff – A popular stay with Flagstaff offering a fitness center and business center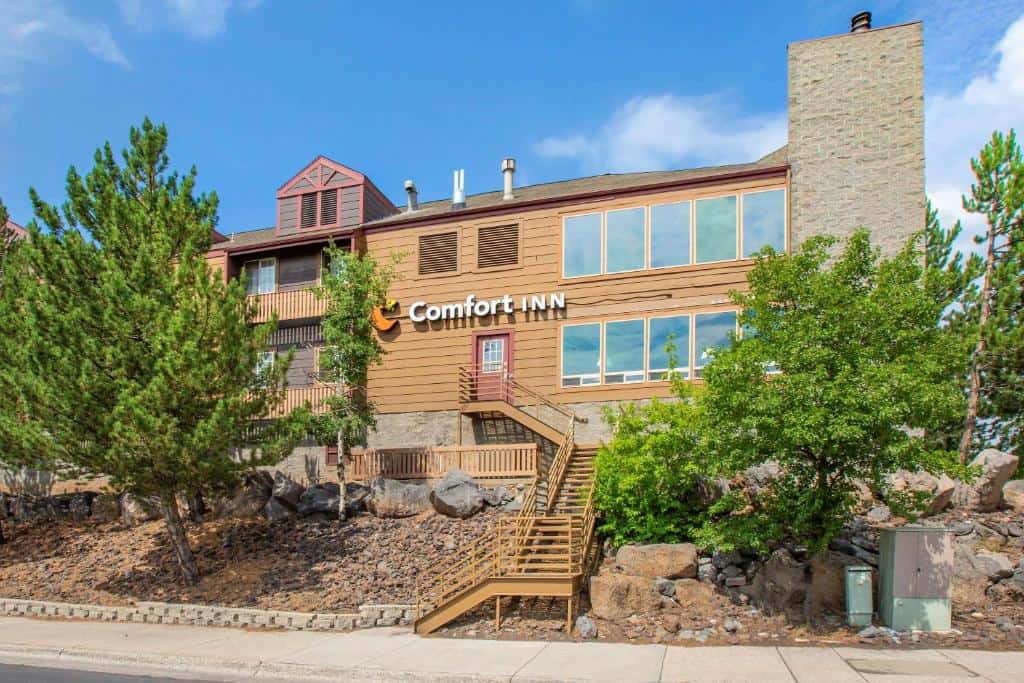 As the name implies Comfort Inn I-17 & I-40 We offer a relaxing stay in our spacious rooms with all the best facilities to ensure comfort. Located near the town, the Inn is surrounded by all the local attractions that Flagstaff can offer but is also conveniently close to the spectacular scenic attractions offered in the wilderness of Arizona.
Explore the splendor of Sedna's red rocks, admire Walnut Canyon National Monument, engage in winter sports in a snow bowl, and spend the night relaxing at Comfort Inn I-17 & I-40. On-site attractions include a roaring fireplace in the lobby and an outdoor hot tub. This award-winning inn also offers pet-friendly rooms to welcome fur babies.