Resorts
Unforgettable Hideaway Resorts in Vietnam 2022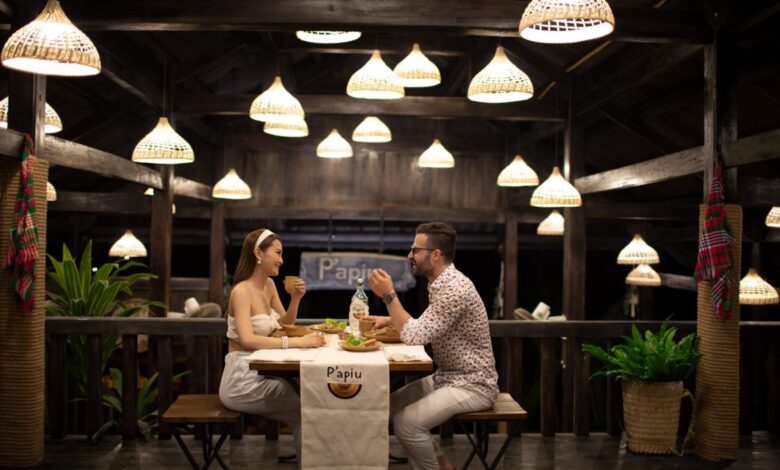 Are you dreaming of a holiday to Vietnam exploring exotic destinations with pristine beaches, and tropical forests in Vietnam? Do not miss the top of the hand-picked secret hideaway resorts Vietnam in 2022 which are recommended by the Lux Travel experts. Selected carefully from the top best of resorts from the North to the South of Vietnam, we hope to create for all travellers unforgettable memories of Vietnam.
Gracefully hidden in the lustrous landscape of the summit, Papiu ends in a long mountain range that begins in the Vishen district and ends with a refreshing stream at the foot of Mt. Papiu in the village of Yendin in Bak. Me district in Ha Giang province.
The vast area of ​​30 hectares contains only three villas built entirely of wood. P'apiu is specially designed for couples with unique rooms where they can stay in love. The resort can only accommodate 6 people daily. It is a place where they can experience a completely private and romantic time with their affection to stay under the ground or starry sky.
Surrounded by the natural beauty of Mai Chau's lush jungle and lush valleys, AVANA Retreat is a luxury mountain resort designed to show true love for the natural environment. With 41 bungalows, suites, and private pool villas on the hillside overlooking the valley, you will feel at ease. Each living space is open to timeless mountain landscapes with fascinating sights and sounds of nature. One of the resort's unique features is the in-house natural stream and spa retreat. It resembles a cool rainforest where the soothing sounds of waterfalls and the rustic scent of trees and flowers follow every step of you.
Inspired by the ancient architecture of Yentu and meticulously designed, Legacy Yentu is a powerful yet humble proof of Vietnam's past. Featuring handmade materials and ancient construction methods by neighboring villagers who have lived in the surrounding area for generations, it creates a harmonious and pure atmosphere in the community. Legacy Yen Tu – Mgallery is decorated with royal motifs in amazingly unique and natural materials such as jute fiber sackcloth, rice husk walls and old bolted wooden doors 133 The room consists of guest rooms.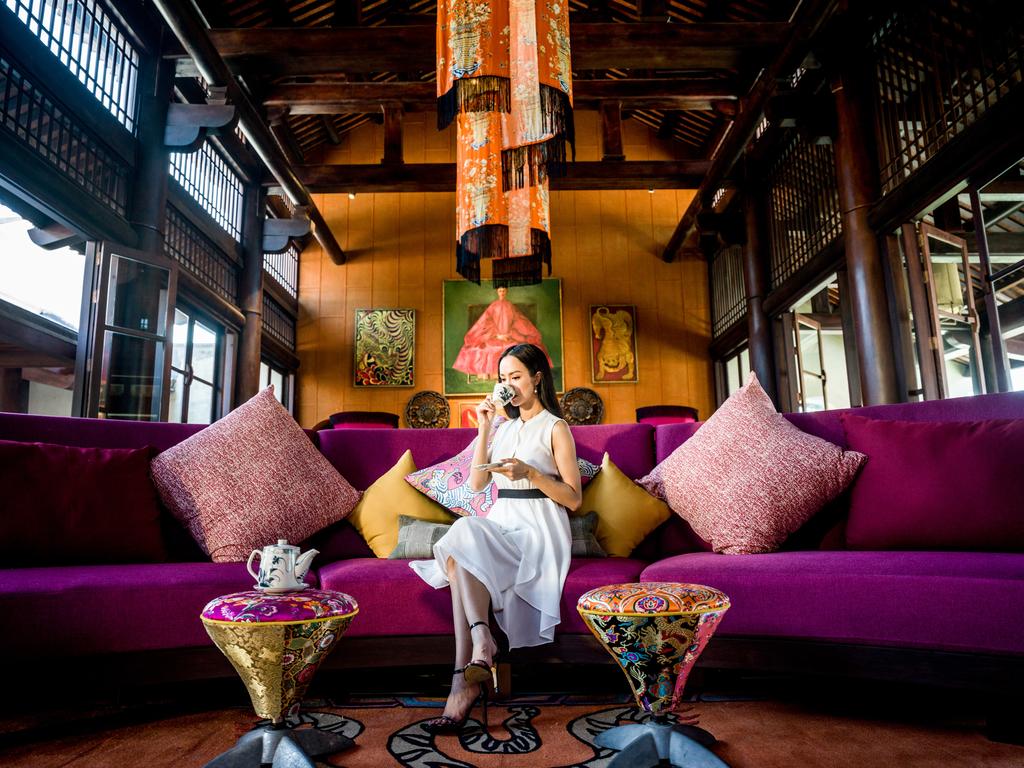 Located in central Vietnam, Banyan Tree Lang Co is an ultra-luxury beachfront resort with dramatic views of rugged landscapes. Here you can feel the warm waves of the East Sea tickling your toes and look up to see the magnificent expanse of the Chuonson Mountains. Choose from luxurious Lagunas, beachfront, or 1-3 bedroom villas on the hillside. All have their own huge swimming pool. Surrounded by eco-friendly mountains, magnificent national parks, and awe-inspiring UNESCO World Heritage Sites, guests can explore the rich culture of Indochina, and relax on the golden beaches and traditional Asian spa treatments. You can enjoy it.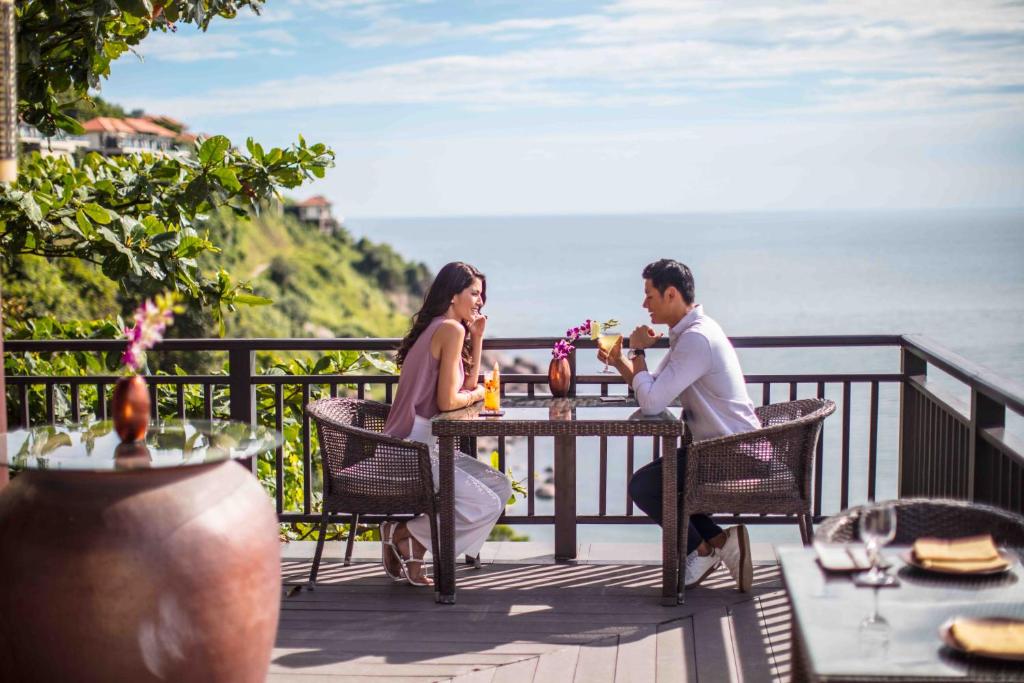 Located in a peaceful location on Vietnam's culturally rich central coast, Nam Hai offers three stunning UNESCO World Heritage entrances and a refreshing rest on Vietnam's most famous beach. The villa overlooks the sea or a beautiful resort garden and features a private terrace and an outdoor rain shower. Spa: Extensive healing massage for relaxation and recovery: Facial Blossom, Earth Enhance Scrub & Wrap, Core Connection Ritual, Rejuvenation Replenishment, Bathing Ceremony
The illusion is that you are on a remote island. In reality, Six Senses Ninh Van Bay is located in a dramatic bay overlooking the East Vietnam Sea, so it can only be reached by water. Impressive rock formations, white sandy beaches, and towering mountain backgrounds add to the fantasy. You cannot be intimate with nature.
Located on the secluded peninsula of Phu Yen in south-central Vietnam, Zannier Hotels Bãi San Hô is a combination of fascinating nature and unique traditions, a fusion of sky and earth under Eden-like scenery, and golden sunshine. I am. Located on 240 acres of jungle-covered hills and paddy fields, the resort features a blissful private beach surrounded by coral reef technicolor corals for fishing, diving and the best snorkeling. Each architectural feature is imbued with traditional traditions. The interior is dotted with Vietnamese crafts, paintings, and local silk prints.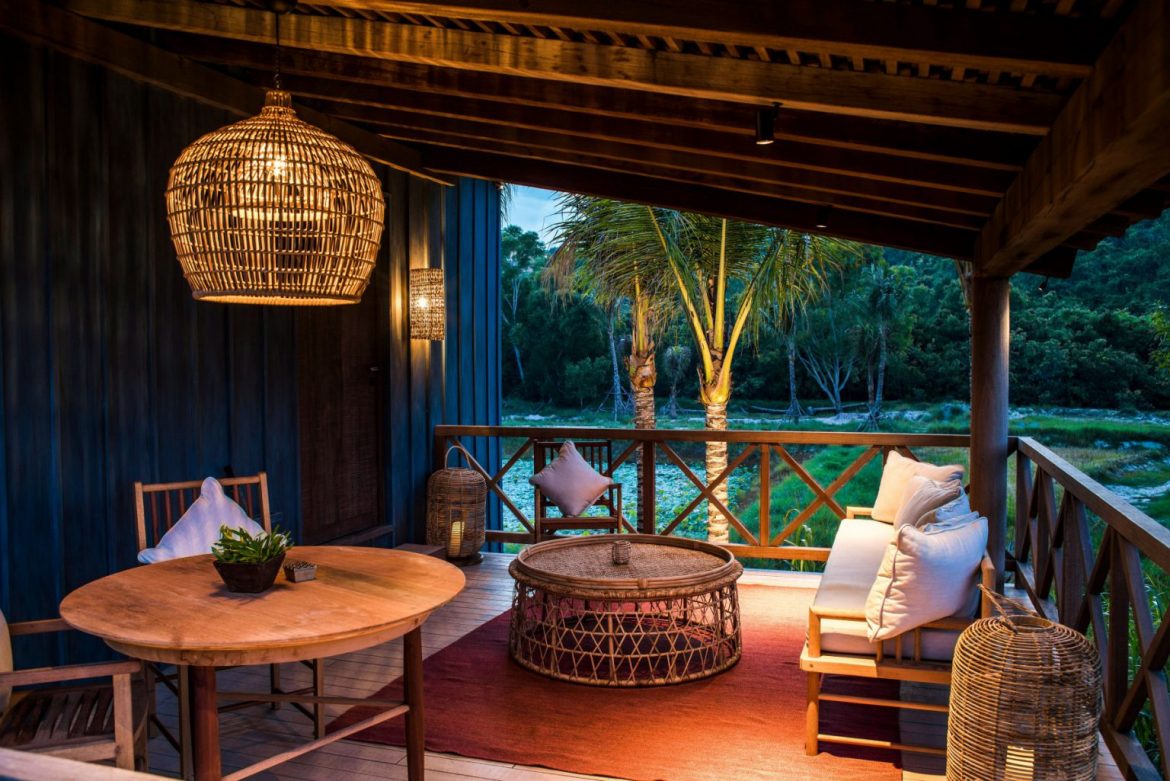 Insisting on the magnificent expanse of Vietnam's coastline in the lush green environment of Nui Chua National Park, Amanoi is a secluded natural paradise overlooking Vinhai Bay. From cliff-top restaurants and pools to lakeside Aman Spas and golden sandy private beaches, the resort offers endless opportunities for outdoor exploration, cultural immersion, and a peaceful time-out.
When thinking of "escape from everything" in fusion, Fusion Resort Phu Quoc is the place you can imagine. Spacious thatched-roof villas all have private pools and secluded gardens, stunning beaches and riverside views, appetizing dining options, the "Breakfast Anytime, Anywhere" concept, Fusion Offers unique premium spa facilities, the "All Spa Inclusive" service is actually a place to disconnect, power off, and put other parts of the world on hold for days or weeks at a time.
Six Senses Con Dao is an island hideaway resort surrounded by pristine marine and national parks and is the only Six Senses Beach Resort in Vietnam's Con Dao Islands. Step into the tranquil community of tanned bamboo villas, inspired by traditional fishing villages. You'll find yourself on the remote edge of one of Vietnam's most exclusive beaches and hidden shelters, just over 45 minutes by plane from Ho Chi Minh City.