Hotels
10 Hotels you need to check in Reno, Nevada
The "smallest city in the world", where locals like this vibrant and fun city, is often overlooked as a destination due to its proximity to Las Vegas, but there's still plenty to offer to visitors. Gambling is the biggest attraction, but the very beautiful views around the majestic mountains that meet the desert are also very attractive. Nevada Jewels offers a variety of entertainment beyond the casino and is another major reason to stay in spectacular luxury accommodation. From artistic boutiques to modern and high-tech, we'll show you the coolest and rarest hotels in Reno, Nevada. (In no particular order)…
1. Whitney Peak Hotel – A very unique and Instagrammable hotel with hip and modern décor and beautiful mountain views
The Whitney Peak Hotel Located in the heart of Reno, is an ideal place to explore the city. It has all the usual features, air conditioning, flat-screen TV, high-speed unlimited WIFI, and chic designer design.
The Whitney Peak Hotel sets itself apart from other hotels due to its unusual creative décor. Climbing walls are a big attraction for guests and make this property unique. In addition, each room is decorated with artwork, which is very popular with guests.
Address: 255 N Virginia St, Reno, NV 89501
2. Atlantis Casino Resort Spa – An award-winning luxury resort, ideal for both adults and millennial and Generation Z parties.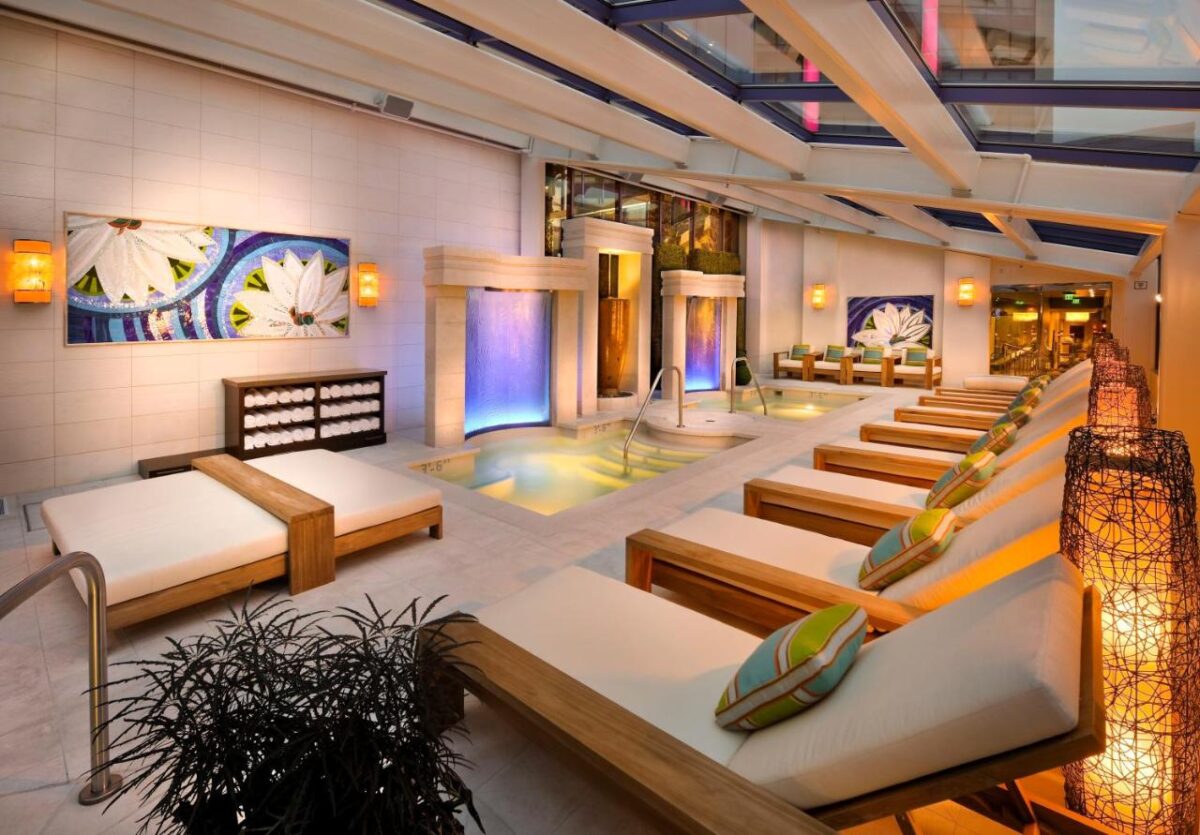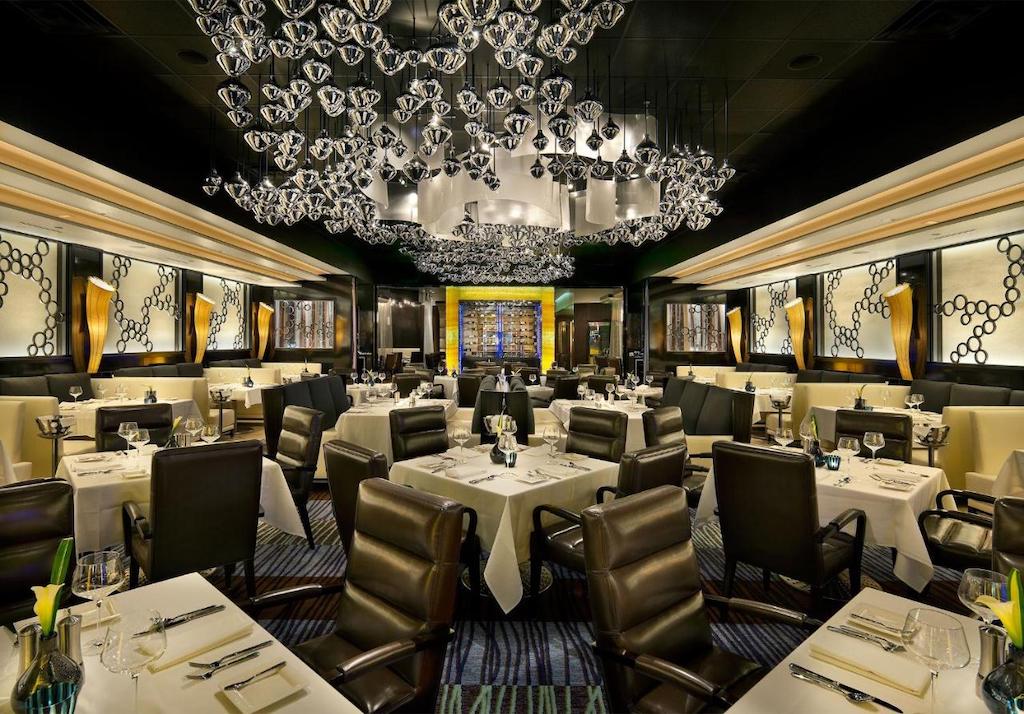 Known for its vibrant and striking décor, this hotel offers some of Reno's finest restaurants and a world-class casino for casual gamblers and professionals.
The Atlantis Casino Resort Spa There is also a very special on-site spa with unique treatments and beneficial amenities, which has won the SpaFinder Leaders' Choice Awards Best Hotel Casino Spa.
Address: 3800 S Virginia St, Reno, NV 89502
3. Silver Legacy Reno Resort Casino at The Row – One of the best places to stay in Reno in the heart of downtown Reno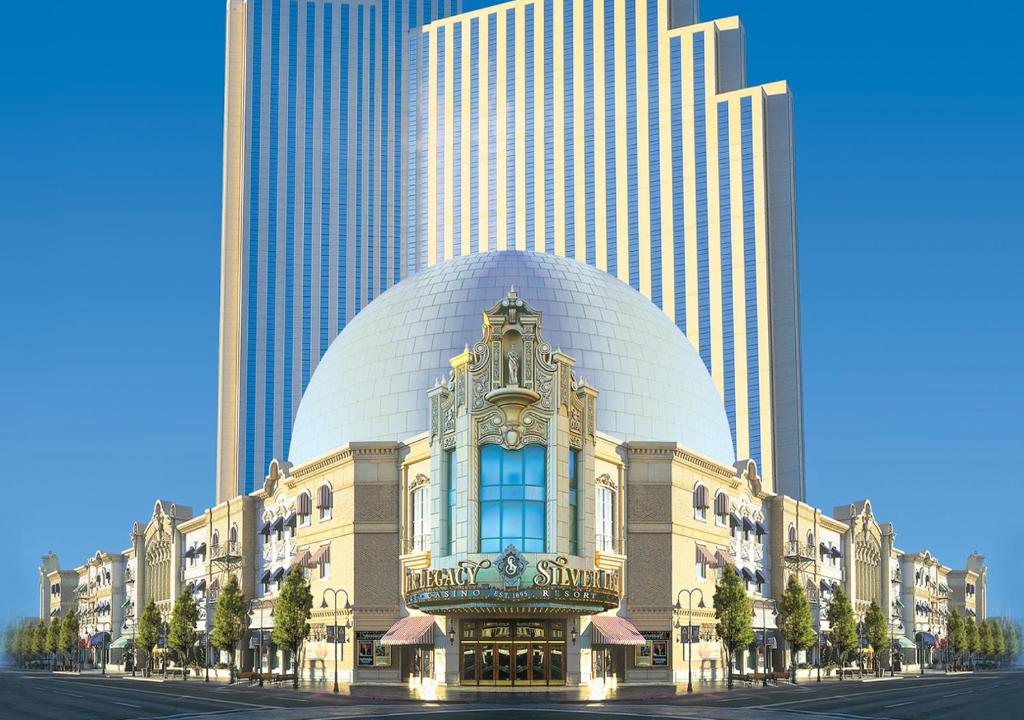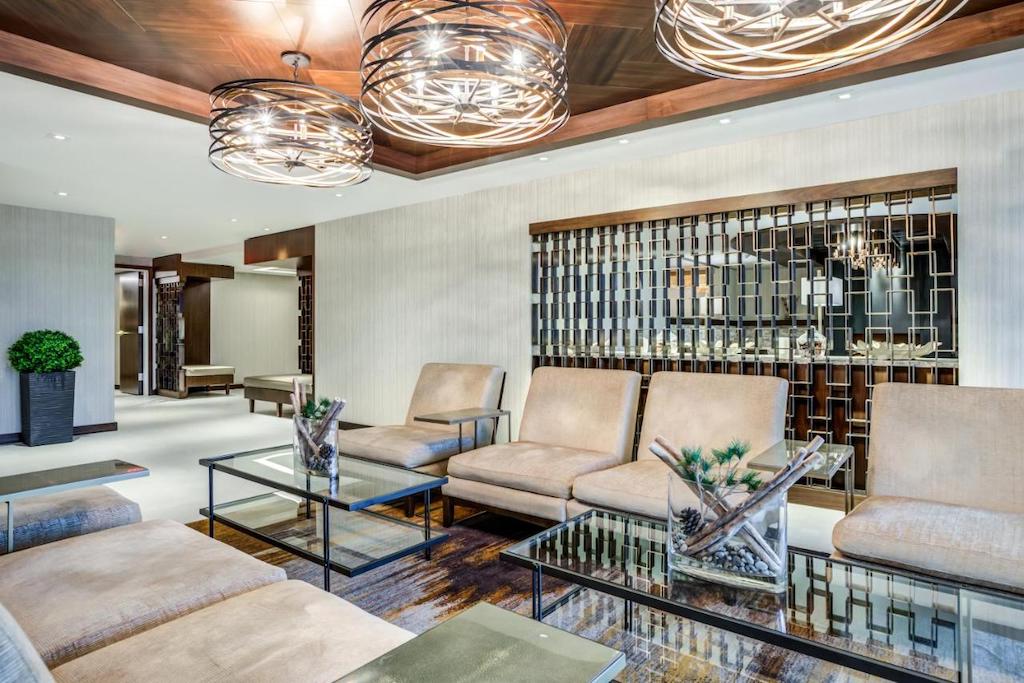 Just a short drive from Lake Tahoe, this stylish hotel has everything you need for a short break or a long vacation.
With gorgeous décor and nightly entertainment, such as a comedy club and a great restaurant to help you enjoy your stay, you probably don't want to leave.
Silver Legacy Resort Casino It is one of the best in the area. With over 1,000 slots and nearly 50 card tables, there's something for everyone.
address: 407 N Virginia St, Reno, NV 89501
4. Grand Sierra Resort and Casino – A cool, trendy and fun resort with a bowling center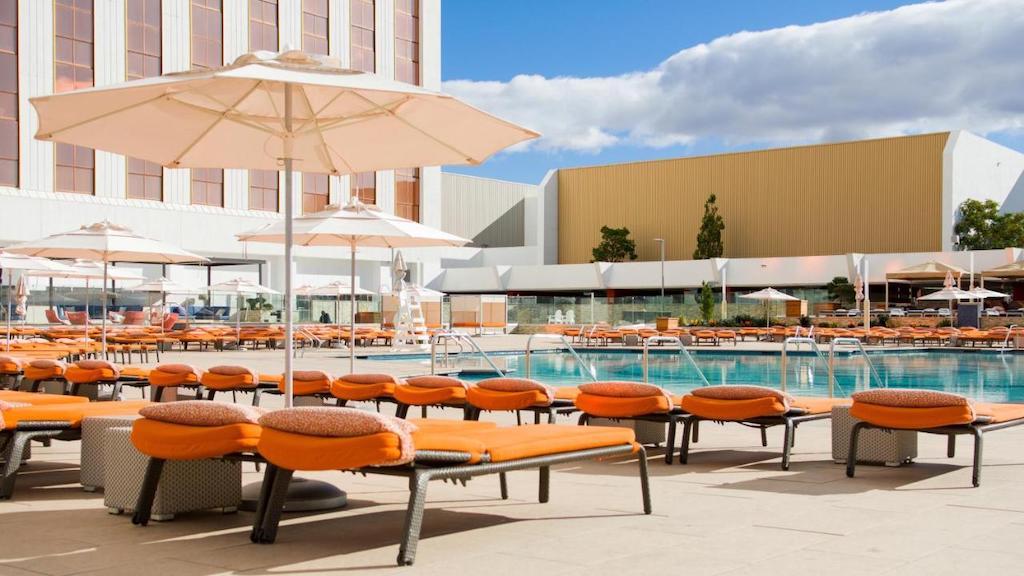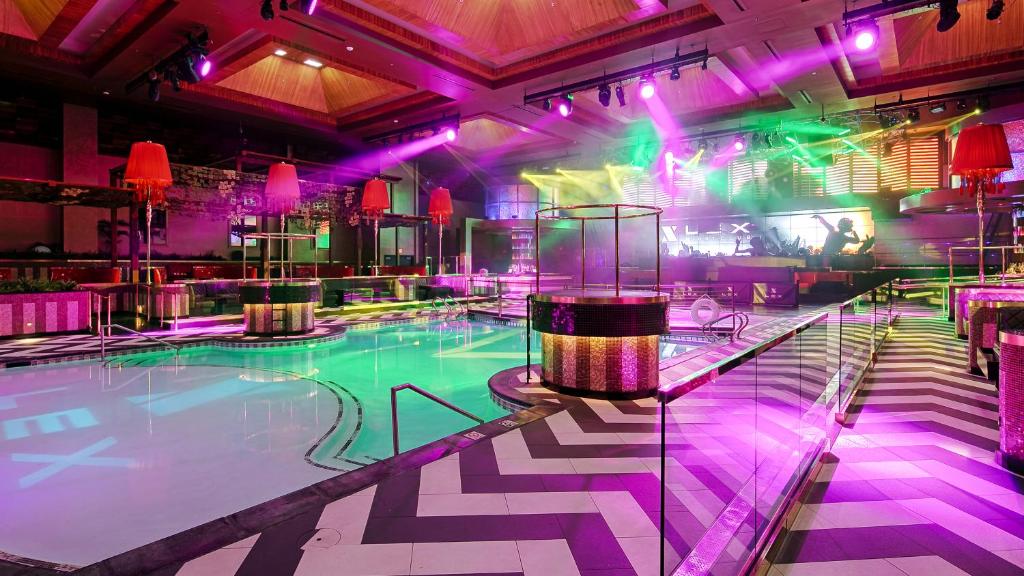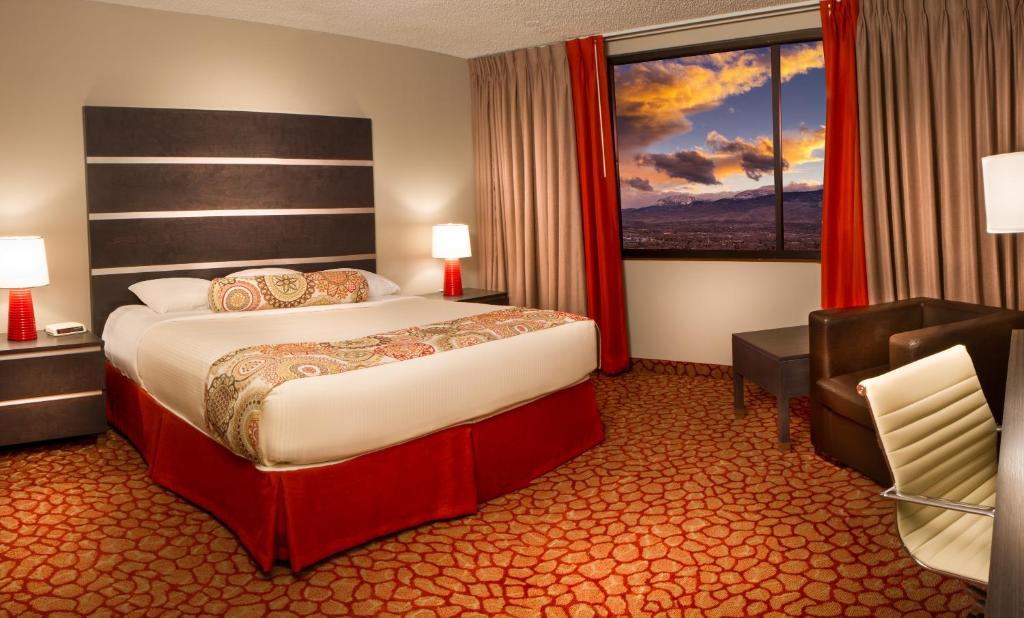 Officially MGM Grand Reno and Hilton Reno, This 1990 room hotel It has some of the best facilities in Reno. It also has 2 cinemas, 12 restaurants, a nightclub, an RV park, a driving range, and a newly opened ice rink.
The on-site casino is Reno's largest gaming floor, boasting a wide variety of table games and slots. Great place to stay for entertainment and fun in Nevada City.
address: 2500 E 2nd St, Reno, NV 89595
5. Nugget Casino Resort – A prestigious and popular hotel where guests can enjoy a full-service casino and many gaming options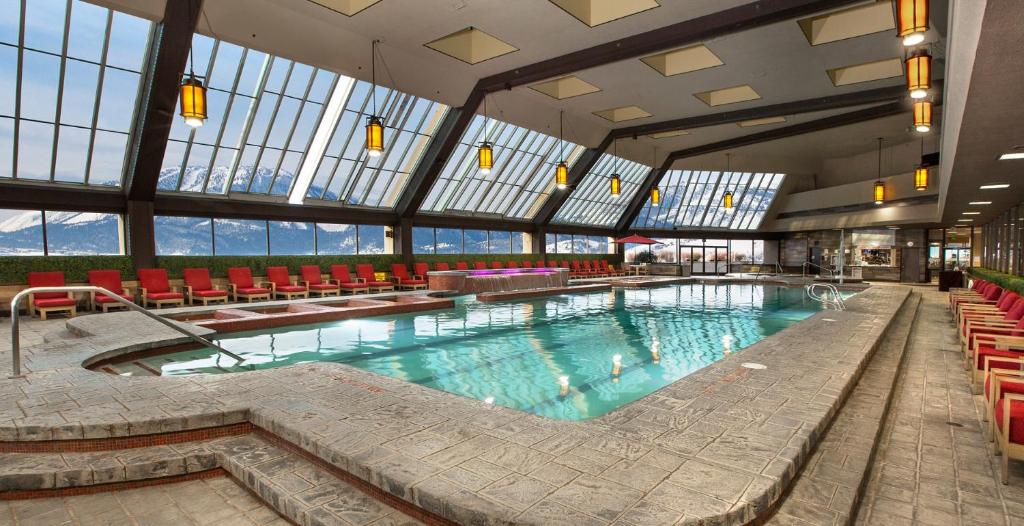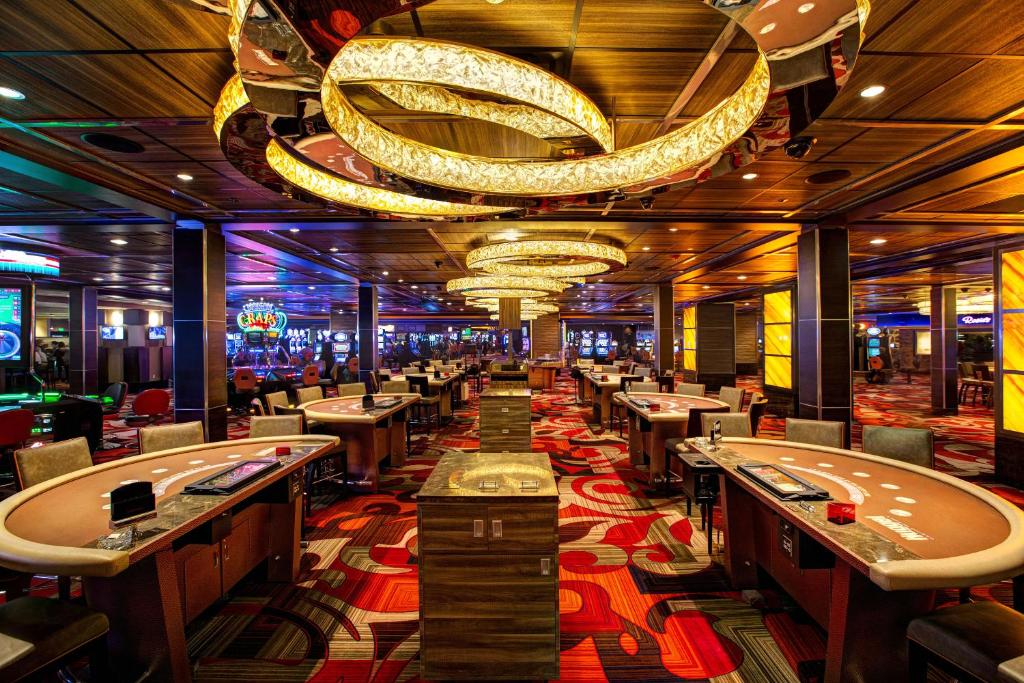 The Nugget Casino Resort is Consistently ranked number one in hotels in Spark, Nevada, it is arguably one of the coolest places to stay in the Reno area.
With an award-winning restaurant, a large casino that can accommodate thousands of gamblers, a gym, and an atrium swimming pool, the nuggets are popular for staying in Reno.
Address: 1100 Nugget Ave, Sparks, NV 89431
6. El dorado Resort Casino at The Row – Named Fun and Classic Resort Best rooms and suites Casino Player Magazine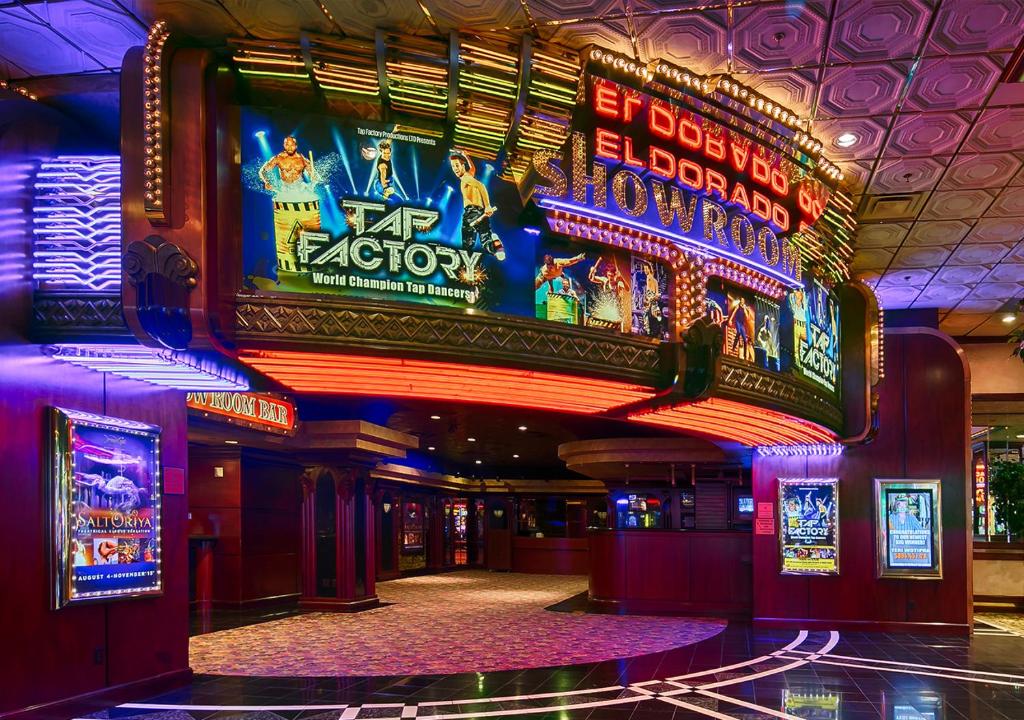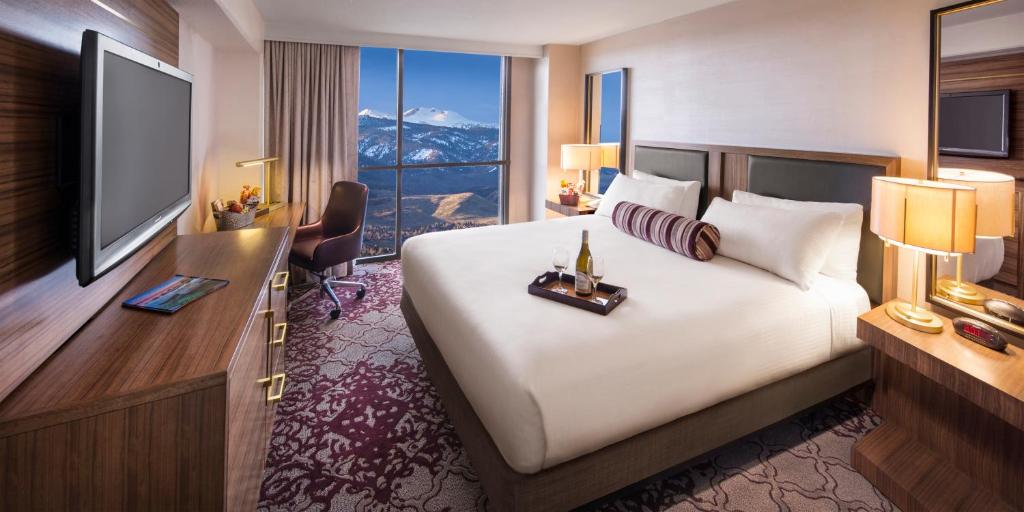 Fun and funky El Dorado Resort Casino The Upper Midrange complex in downtown Reno offers a variety of amenities. These include a nightly show, an 81000 square foot casino, multiple bars, and several on-site restaurants.
Like the pool, the seasonal hot tub is a big attraction. Easily the best hotel in the area, El Dorado brings back guests every year.
Address: 345 N Virginia St, Reno, NV 89501
7. Circus Circus Rhino Hotel Casino at The Row – A vibrant and fun theme Rhino Hotel offers a variety of entertainment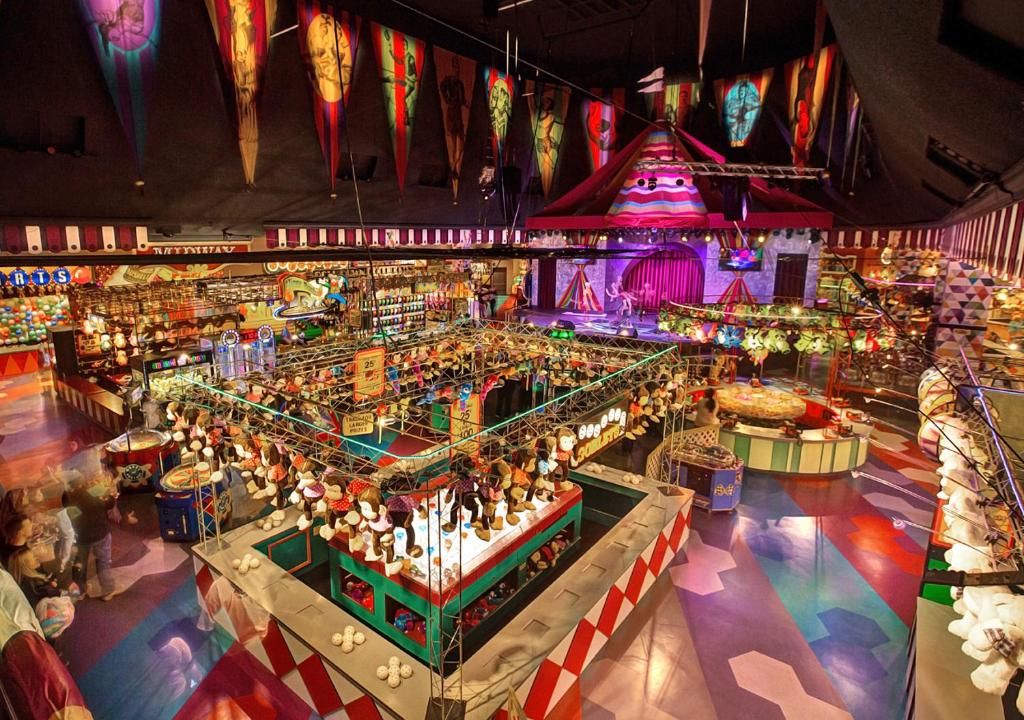 As the name implies, this is a Classic fun hotel Many customers are fascinated by the free circus performances that are held every day.
Performance is certainly entertaining, but the fun Reno Hotel offers guests a large casino with over 900 slots to choose from, three family-friendly arcade areas, and restaurants including steakhouses, Japanese cuisine, and Mexican restaurants. There are many things you can do. .. With complimentary airport transfers available and a great location, Circus Circus has a lot to offer to its guests.
Address: 500 N Sierra St, Reno, NV 89503
8. A boutique motel in the heart of Midtown! – A cool, fun, and funky apartment motel that welcomes pets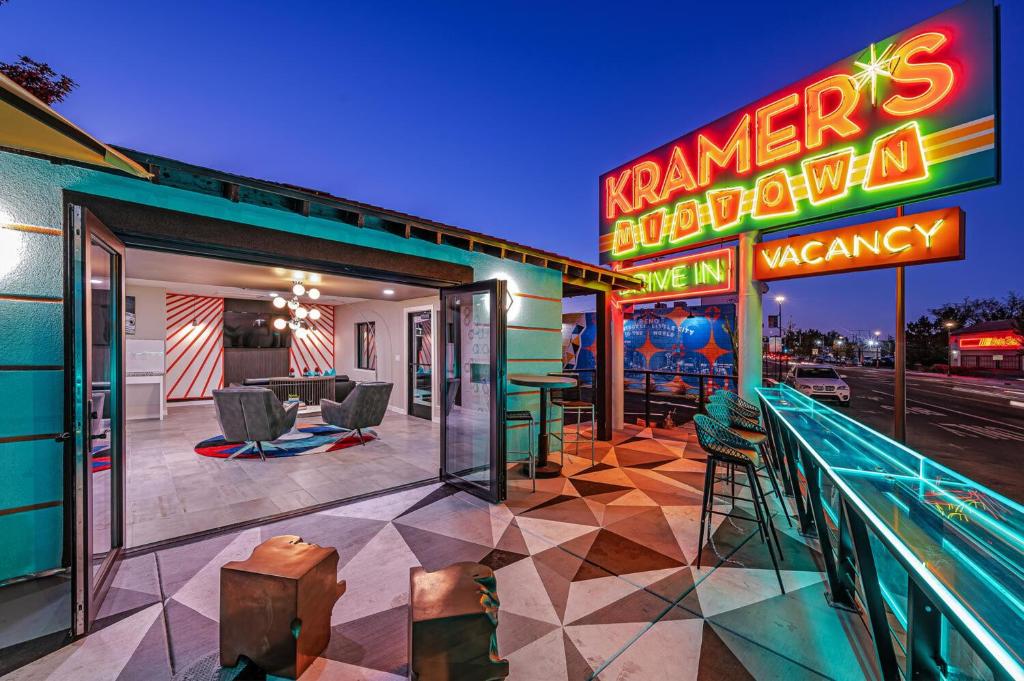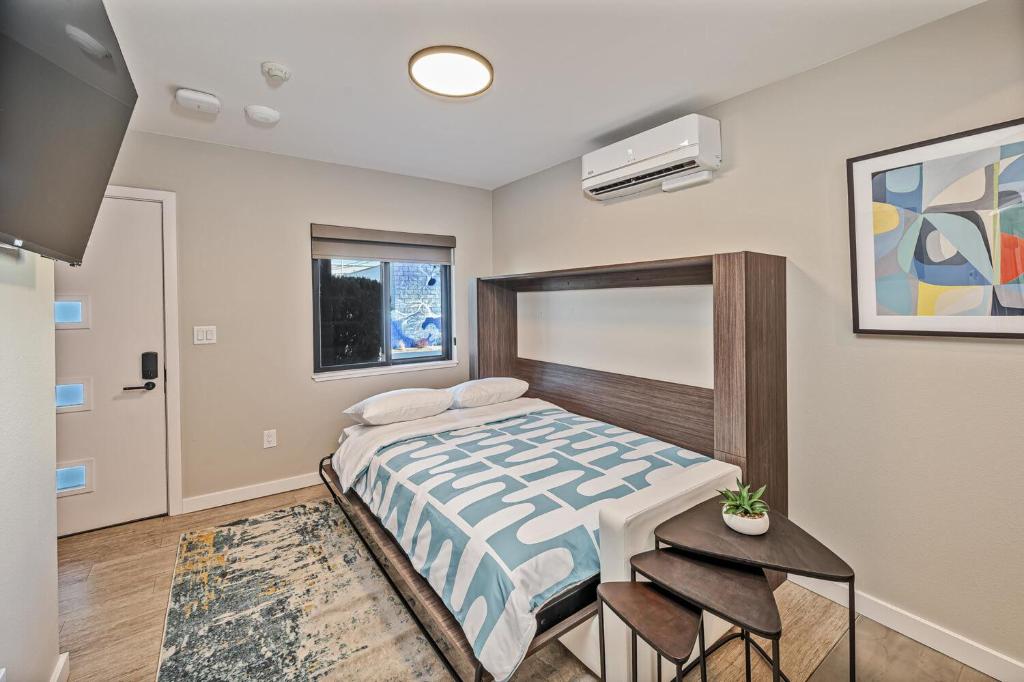 For something, a little unusual compared to a large hotel complex, Boutique motel Great option.
Like home, each one-bedroom apartment has a kitchen and washing machine, making it an ideal place for long-term stays.
Just a 5-minute drive from The Point Nightclub, there are several restaurants within walking distance. Also, the wine bar is just below the street.
Popular with guests at a very reasonable price, Boutique Motel may be exactly what you are looking for.
Address: South Virginia St 1607, Reno, 89502
9. Home, King Bed, EV Charger, BBQ, Espresso Machine – Fashionable design villa for large families and long stays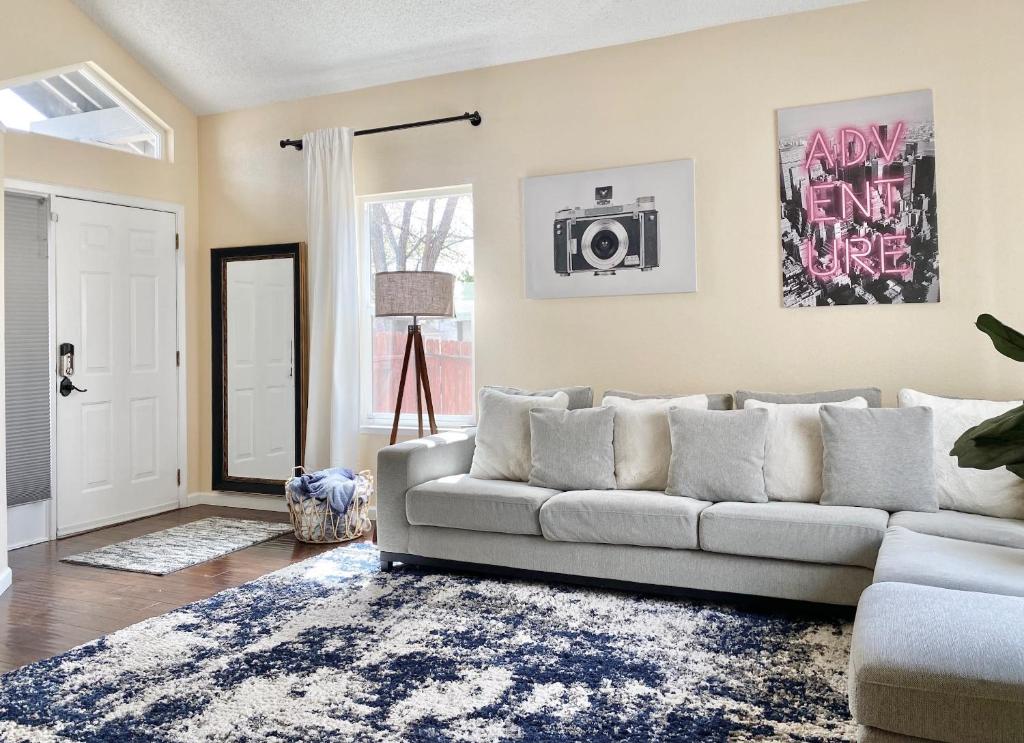 House, king bed, EV charger, barbecue, espresso machine Great option for families and groups of friends.
The holiday home has 4 bedrooms, all with a large kitchen, flat-screen TV, and free Wi-Fi.
Note: Linen and towels are also provided free of charge during your stay.
Home cooking facilities include microwave ovens, dishwashers, ovens, refrigerators, and washing machines.
The National Automobile Museum, Rancho San Rafael Park, Wingfield Park Amphitheater, and Nevada Historical Society are just a short drive away. Free parking is available on site.
Address: 89523, Reno, Nevada
10. Smooth Reno-A chic and cozy family vacation home in Reno, Nevada, Lake Tahoe Retreat.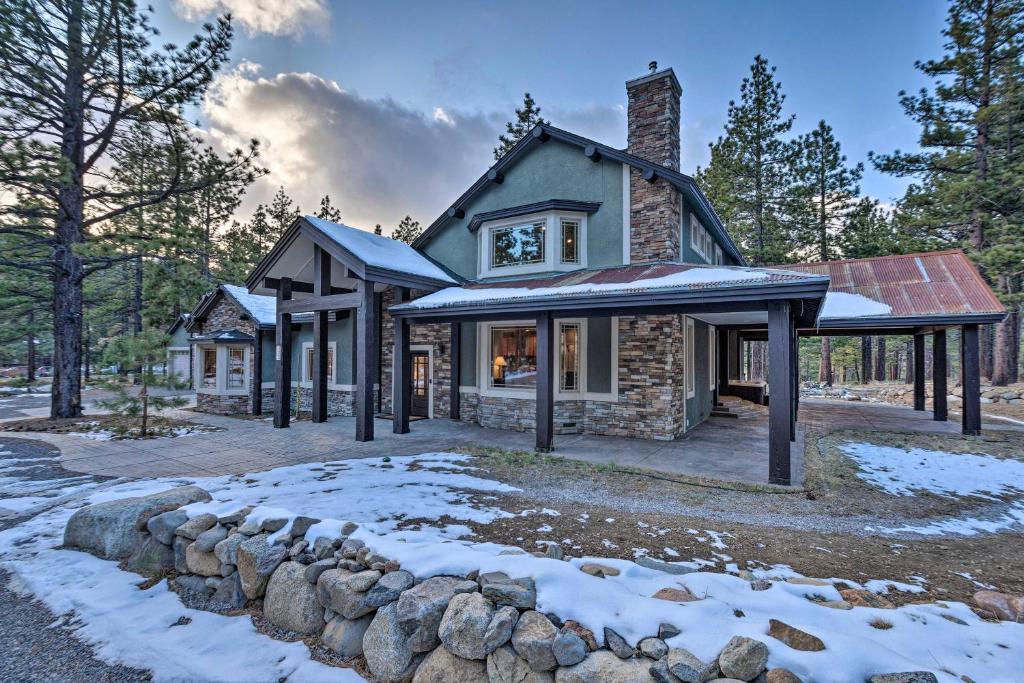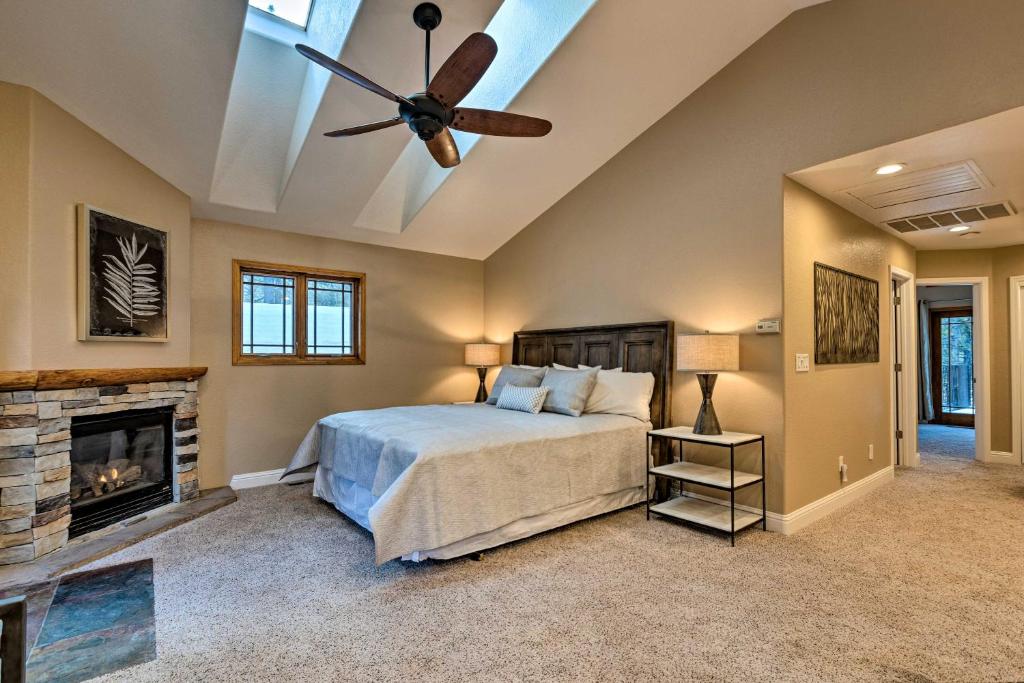 Located approximately 25 miles from downtown Reno Smooth Reno-Lake Tahoe Retreat, 4 miles to Ski Mount RoseThere are many things to offer to our guests.
The holiday home has 6 bedrooms, a relaxing patio, free Wi-Fi, and 1 bathroom with a hot tub. The kitchen is equipped with a washing machine, dishwasher, and microwave.
Free bedding and towels are provided. Free parking is available. Some homes have balconies with beautiful views.
There are several places in the area where you can enjoy skiing and snowboarding. Surrounded by spectacular views of the forest and mountains, the resort is also ideal for nature lovers.
Address: 22222 NV-431, Reno, NV 89511