If you have aspirations of visiting Africa but are unsure how to begin, we are here to assist you in making your dreams a reality! Having spent an extensive amount of time in South Africa, exploring various countries in Africa, and participating in numerous safaris, we feel qualified to suggest the ultimate destination for a safari. Given that these safari excursions hold great significance for us, we highly recommend that everyone travels to Africa at least once in their lifetime to experience the wonders of an African Safari.
South Africa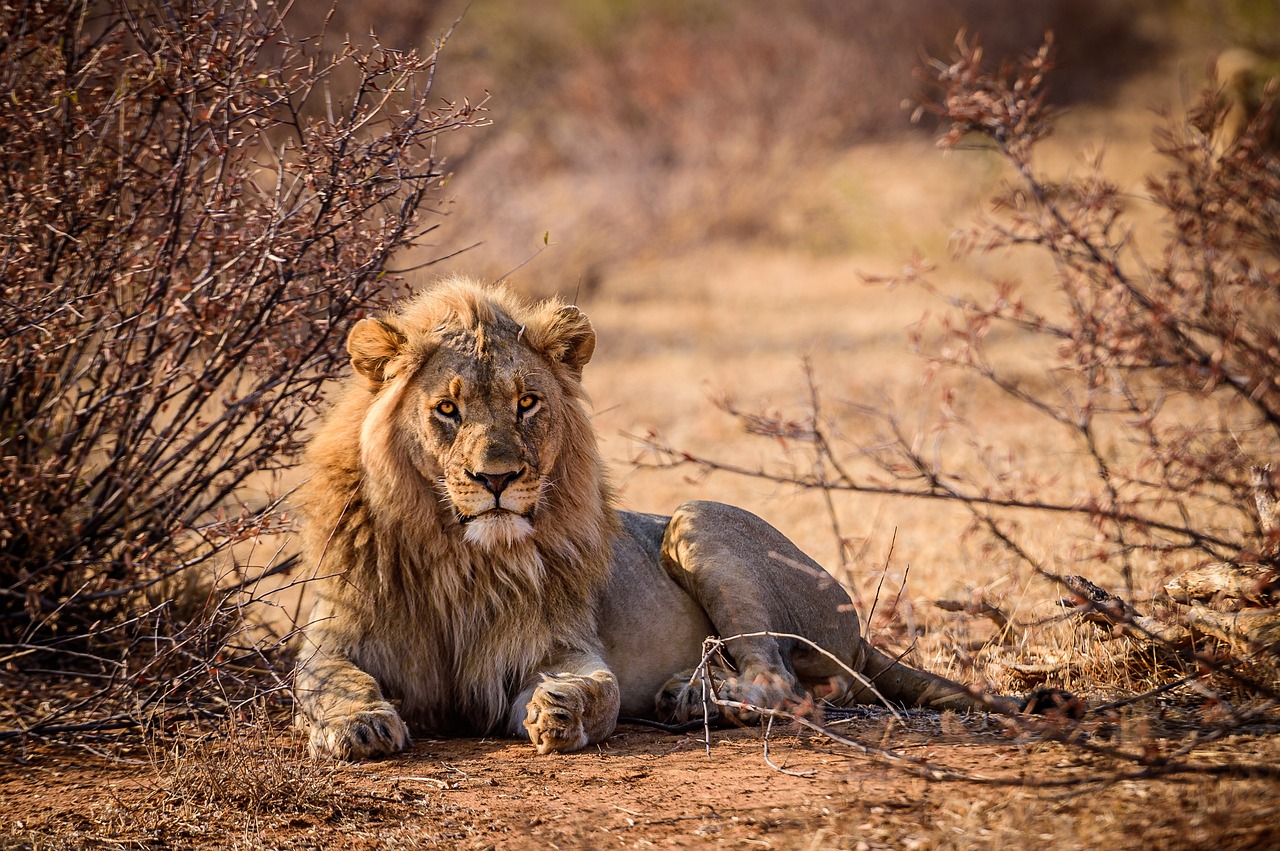 When it comes to embarking on an adventurous safari, there are a variety of countries that rank highly on the list of popular choices. However, among these options, South Africa stands out as a top contender. This is largely due to the country's impressive array of safari lodges, national parks, and unparalleled wildlife viewing opportunities. With its vast expanse and remarkable natural beauty, it comes as no surprise that South Africa is the most sought-after destination for safaris in the entire continent of Africa. What sets this country apart is the presence of numerous awe-inspiring national parks, where visitors can experience up-close encounters with the famous Big 5 – a term used to refer to the African lion, African elephant, Cape buffalo, African leopard, and rhinoceros. Whether it is exploring the iconic Kruger National Park or immersing oneself in the wonders of Addo Elephant National Park, South Africa offers an unforgettable safari experience that is sure to leave travelers in awe.
South Africa is renowned for providing the ultimate safari experience, making it an ideal place to begin your African exploration. This destination offers a wealth of opportunities for safari enthusiasts. Moreover, visitors can maximize their time in Johannesburg by taking advantage of the city's attractions and amenities during their stopovers. For an even more unforgettable adventure, we suggest adding a visit to Cape Town at the end of your trip, providing a perfect finale to your African journey.
Botswana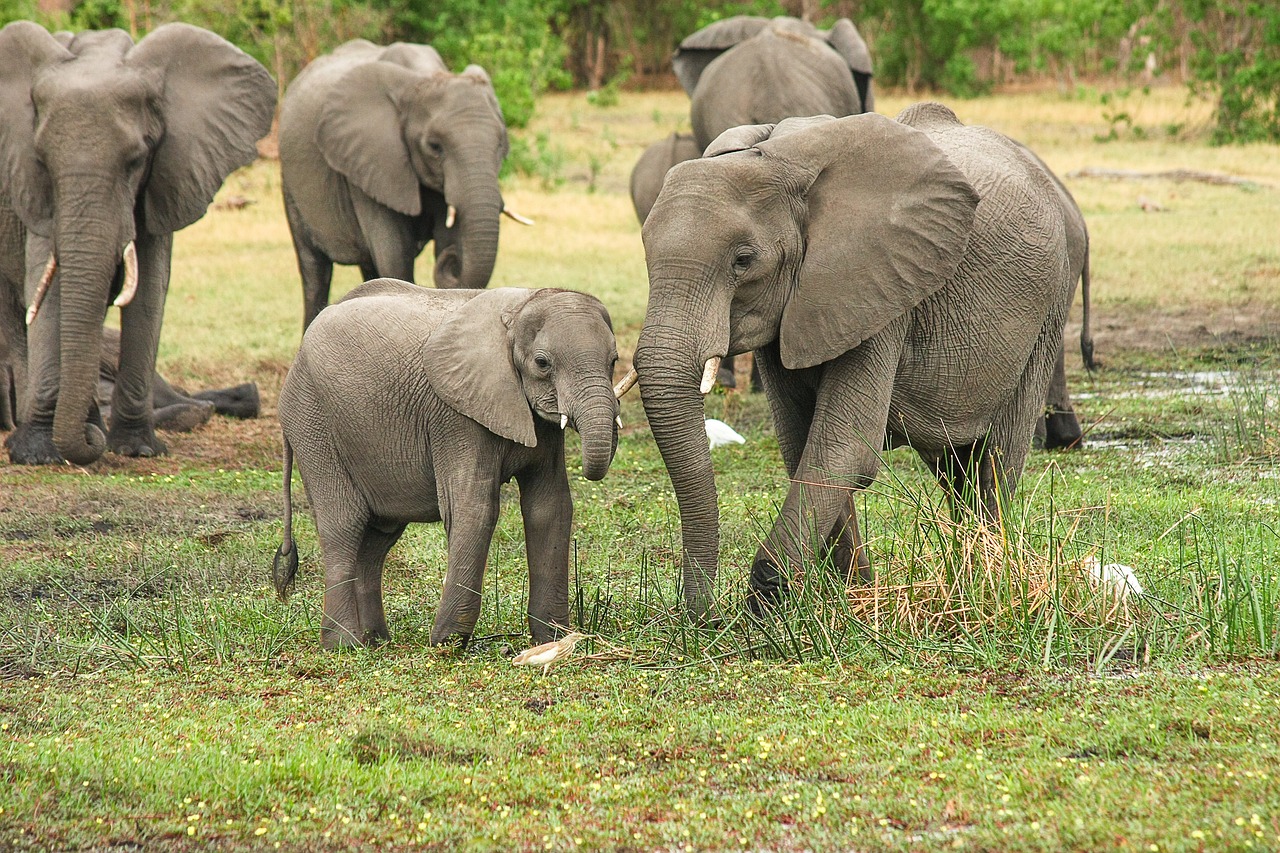 Botswana is known for its incredible safaris and strong commitment to ecotourism. The country has an impressive anti-poaching unit dedicated to protecting the land, wildlife, and local communities. A visit to the Okavango Delta during the rainy season offers an exceptional safari experience with abundant wildlife encounters and unique water safaris. We saw elephants, lions with cubs, and meerkats in the Kalahari Desert. Botswana's focus on conservation and sustainable tourism ensures that visitors can appreciate its natural wonders while supporting environmental protection efforts. The Okavango Delta provides a chance to witness diverse wildlife in their natural habitat. Our journey allowed us to see elephants, lions, and meerkats up close. Botswana left us in awe of its wildlife encounters and dedication to preserving its ecosystems. From the Okavango Delta to the Kalahari Desert, Botswana offers an unforgettable safari experience that showcases nature's beauty and the importance of conservation.
Tanzania
When you embark on an adventure in East Africa, you will be astounded by the plethora of breathtaking national parks that offer an unparalleled African Safari experience. Among these remarkable destinations, the Serengeti National Park in Tanzania stands out as the epitome of an extraordinary safari choice. Its allure is further enhanced if you have the fortune to time your visit during a momentous occasion – the annual wildlife migration, where a multitude of animals embark on an awe-inspiring journey from Masai Mara in Kenya to the contiguous Serengeti National Park in Tanzania.
This remarkable phenomenon is not only a sight to behold but also presents a golden opportunity to witness the miracle of life itself. At the onset of a new year, you may be privileged to witness the arrival of newborns, such as adorable baby giraffes and enchanting baby elephants, as they navigate their way through this vast wilderness, brimming with curiosity and wonder, experiencing the world for the very first time.
Kenya
Kenya, located near Tanzania, is famous for its extraordinary safari experiences. The popular Masai Mara National Park attracts many tourists, making it sometimes crowded. However, there are strategies to avoid the crowds and enjoy a more intimate safari experience. Exploring the Greater Mara area, outside the park, allows travelers to discover hidden treasures and have a secluded experience. Cotter's Safari Camp offers a memorable journey in the heart of the African wilderness. For more seclusion and adventure, northern Kenya is a great option, with expansive landscapes and untamed beauty. Here, one can witness nature in its purest form without large crowds. In conclusion, despite the popularity of Masai Mara National Park, there are ways to avoid overcrowding and have an unforgettable safari experience in Kenya. So pack your bags and prepare to be captivated by Kenya's enchanting beauty.
Namibia
Namibia is the ultimate destination for desert safaris. Sossusvlei is perfect for a unique experience with its iconic Red Dunes and expansive landscapes. The dunes rise like fiery giants against the clear sky, creating a mesmerizing spectacle. Sossusvlei is also home to unique desert flora and fauna, including the Welwitschia plant and nimble oryx. For a more traditional safari, Etosha National Park is ideal. It boasts an abundance of wildlife, including the famous Big Five, and its vast salt pan attracts animals during the dry season. Embark on a game drive in Etosha to witness the power and beauty of these magnificent creatures. Whether you choose Sossusvlei or Etosha, Namibia promises an unforgettable adventure with its stunning deserts, captivating wildlife, and warm hospitality. Prepare for an extraordinary journey into this African gem.
Zambia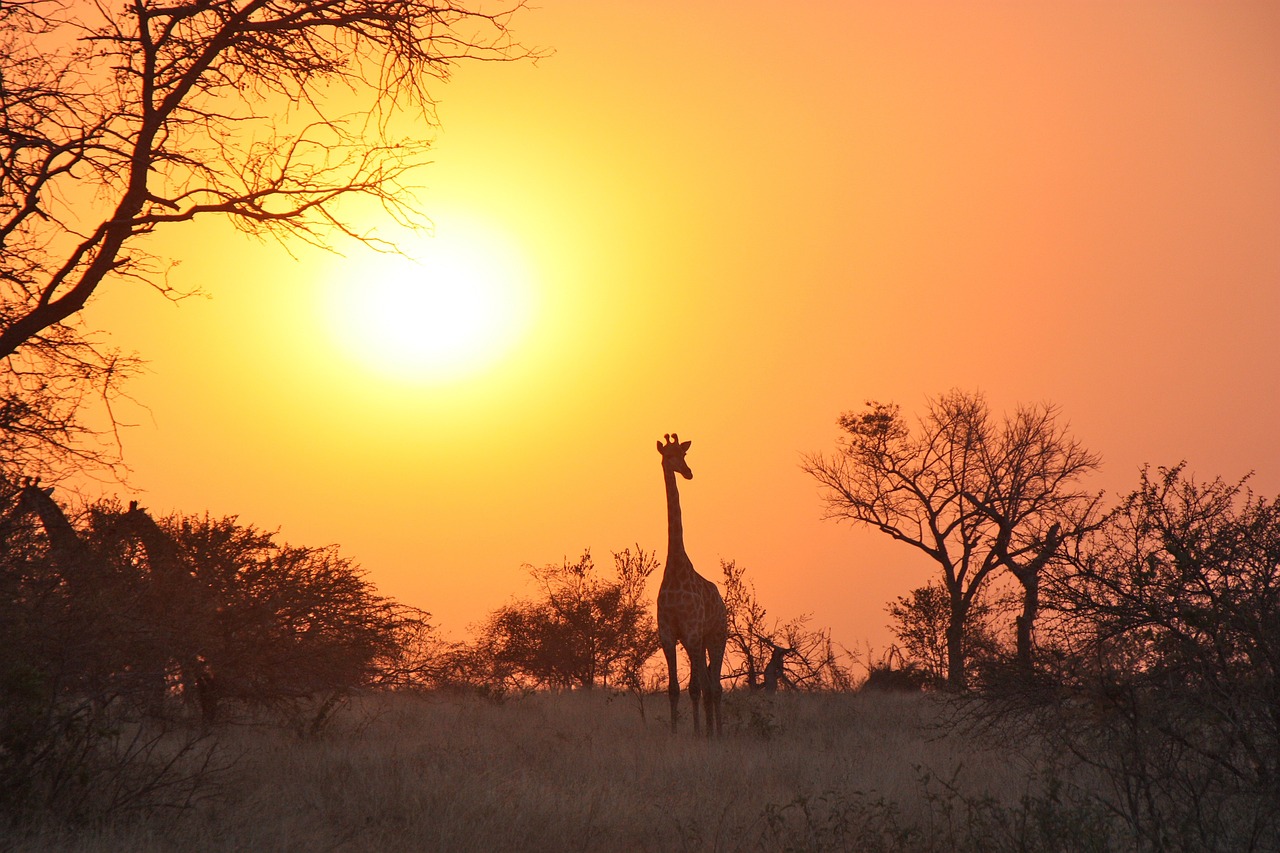 Zambia is a safe and appealing country to visit in Africa. It offers a refreshing alternative to popular destinations like South Africa and Kenya. One of its main attractions is Victoria Falls, a stunning waterfall on the Zambezi River. Surrounding the falls are beautiful parks where visitors can go on safaris and see wildlife. Zambia also has diverse landscapes, including national parks like South Luangwa and Lower Zambezi, which offer exciting activities like game drives and walking safaris. Additionally, visitors can immerse themselves in the vibrant local culture and interact with communities. Overall, Zambia promises an unforgettable journey with its safety, natural beauty, and cultural richness.
Zimbabwe
Zimbabwe, with its unique and breathtaking attractions, may not be the first choice for a safari, but it certainly offers an exceptional experience. Nestled in Victoria Falls, a landlocked country, Zimbabwe, or as it is affectionately called, "Zimbabwe," is an excellent destination for those seeking something out of the ordinary. When planning your trip, be sure to include Devil's Pool, a natural rock pool that is widely regarded as one of the most awe-inspiring in the world. As for safaris, Hwange National Park should be at the top of your list. This remarkable national park provides an incredible opportunity to witness an abundance of wildlife. Whether you're a seasoned safari-goer or a first-time adventurer, Zimbabwe has something truly special to offer.
Malawi
Malawi has gained popularity as a renowned ecotourism destination in Africa for several reasons. The country is increasingly becoming a prominent destination with a strong emphasis on conserving its natural landscapes and supporting local communities. For budget-conscious travelers, Malawi offers a wide range of affordable options, making it an ideal choice. Moreover, the people of Malawi are known for their warm hospitality and take great pride in welcoming visitors to their country.
Rwanda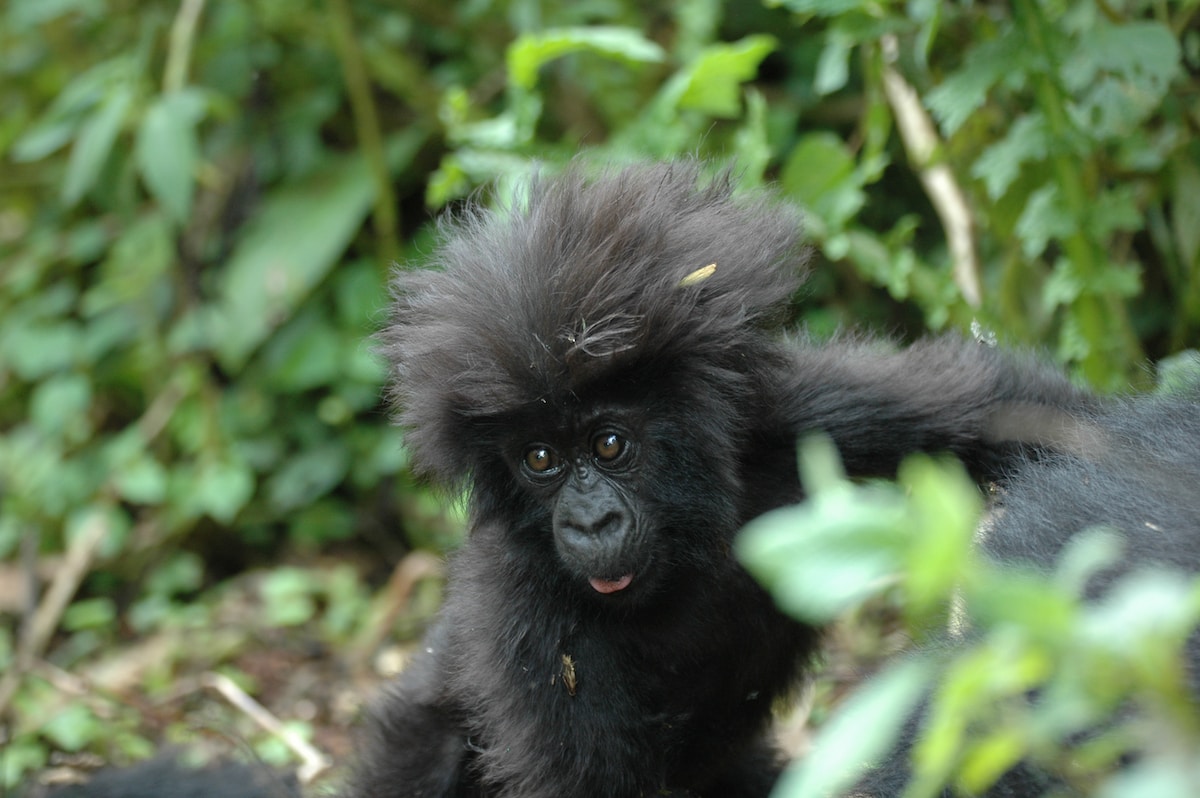 If you're seeking a truly transformative adventure unlike any other, look no further than embarking on a safari to the untamed wilderness of Rwanda. Undoubtedly, a trip to Rwanda offers far more than your typical safari experience. In this remarkable destination, you have the incredible opportunity to encounter the elusive mountain gorillas, who reside deep within the lush forests. Accompanied by a knowledgeable guide, you'll embark on an exhilarating trek to locate these majestic creatures and have the privilege of observing them up close. Prepare for an extraordinary and unparalleled experience that will leave a lasting impression.
Uganda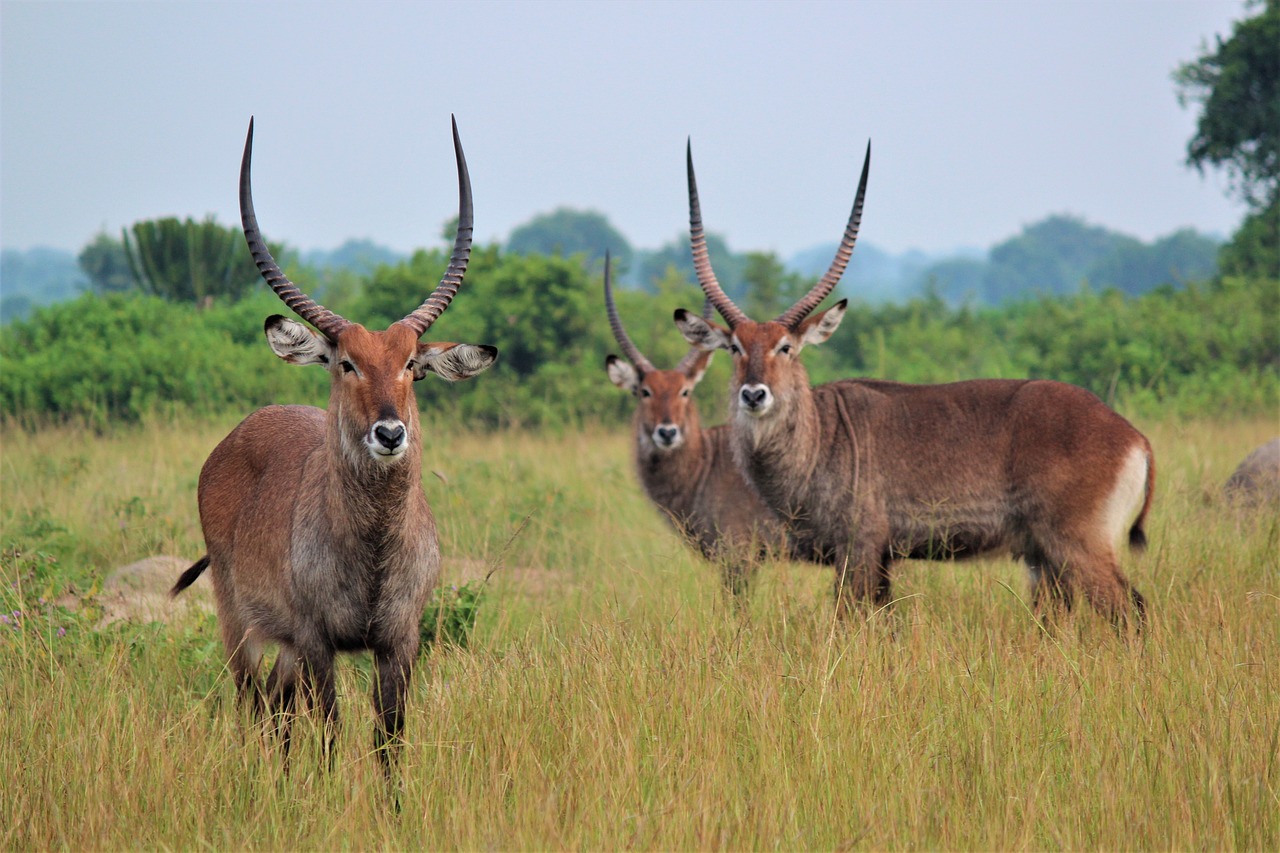 If you're considering a mountain gorilla safari, Uganda is another option worth exploring. In addition to the well-known destination of Rwanda, Uganda provides a more genuine experience. Consider Uganda as a more budget-friendly and authentic alternative to its neighboring countries, as it boasts incredible lodges tucked away in the mountains, such as Bwindi Lodge.