While Honolulu, the capital of Hawaii, is a popular tourist destination, the Big Island offers a more secluded and serene experience, with fewer crowds and an abundance of natural wonders to explore. Officially known as the Big Island of Hawaii, it is the largest island in the United States, spanning an impressive area of 10,432 square kilometers. With its black lava beaches, breathtaking waterfalls, welcoming locals, stunning coastlines, and diverse marine life, the Big Island boasts some of the most captivating attractions. Here are a few must-visit places on this magnificent island.
Hawaii Volcanoes National Park: A Captivating Journey into Nature's Fiery Beauty
Photo by
12019
on
Pixabay
Situated in the southeastern region of the island, Hawaii Volcanoes National Park spans from sea level to the summits of Kilauea and Mauna Loa, both renowned for their volcanic activity. This impressive park reaches an elevation of over 4000 meters above sea level and covers a vast area of 1,309,000 square kilometers. As a UNESCO World Heritage Site, it offers a remarkable combination of unique geological formations, diverse biological ecosystems, and a vibrant cultural landscape within its International Biosphere Reserve. Embark on a captivating boat tour along the coastline, where you can witness the awe-inspiring sight of lava cascading into the ocean. For an adventure on land, conquer the Crater Rim Trail and make sure to visit the Visitor Center, where you can delve deeper into the fascinating wonders of this extraordinary world.
Mauna Kea: Journey to the Celestial Heights
Experience the awe-inspiring Mauna Kea, the tallest mountain on Earth. Standing at an impressive 10,210 meters from its base to summit, this dormant volcano ranks as the second highest peak worldwide. Serving primarily as an astronomical observation site, Mauna Kea offers an unparalleled opportunity to witness the mesmerizing expanse of the starry sky. Embark on a guided tour that takes you above the clouds, transporting you to a realm that feels otherworldly.
Encountering Enchanting Green Hawaiian Sea Turtles at Carlsmith Beach Park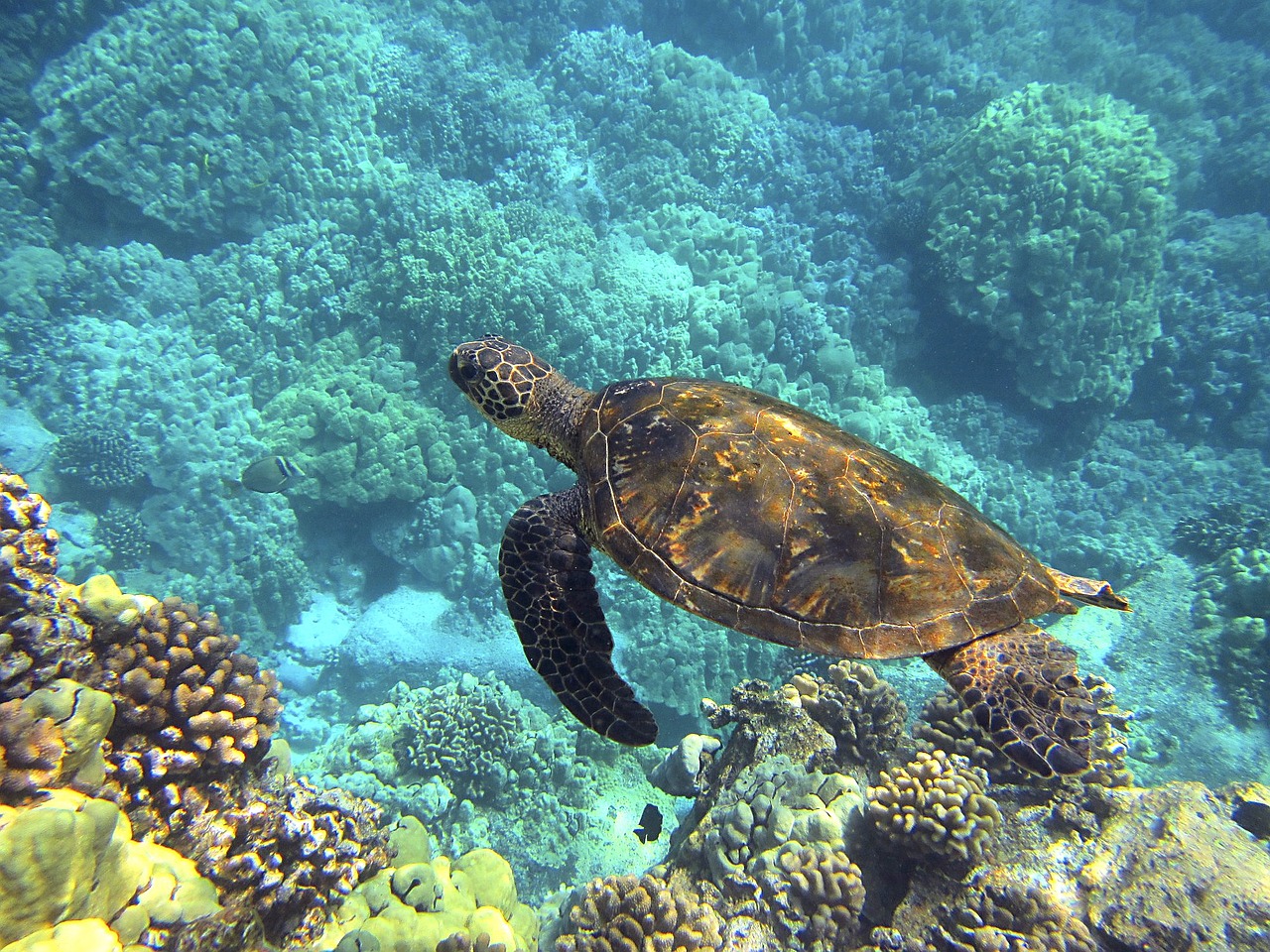 Looking to encounter the enchanting green Hawaiian sea turtles up close? Look no further than Big Island, where these captivating creatures gracefully swim in the ocean waters. Carlsmith Beach Park, located near the town of Hilo, is a wonderful destination for your day in Hawaii. This family-friendly beach provides the ideal setting to witness these amazing creatures in their natural habitat. The turtles are quite friendly and can often be spotted frolicking in the shallows and feeding. However, it's important to remember that these endangered species are susceptible to human bacteria, so it is advised not to touch them if they approach while you are snorkeling or swimming. Truly a remarkable natural spectacle!
Exploring the Enchanting Hawaii Tropical Bio Reserve and Garden on the Big Island
When visiting the Big Island, make sure not to miss out on the incredible Hawaii Tropical Bio Reserve and Garden. Situated in Papaikou, this enchanting destination is home to over 2500 tropical and subtropical plants. Take a leisurely walk through the breathtaking rainforest and marvel at the abundant greenery and picturesque waterfalls. This truly magical part of the island never fails to captivate nature enthusiasts and gardening enthusiasts from all corners of the globe.
Discover the Coastal Paradise: Kona Coast's Breathtaking Beaches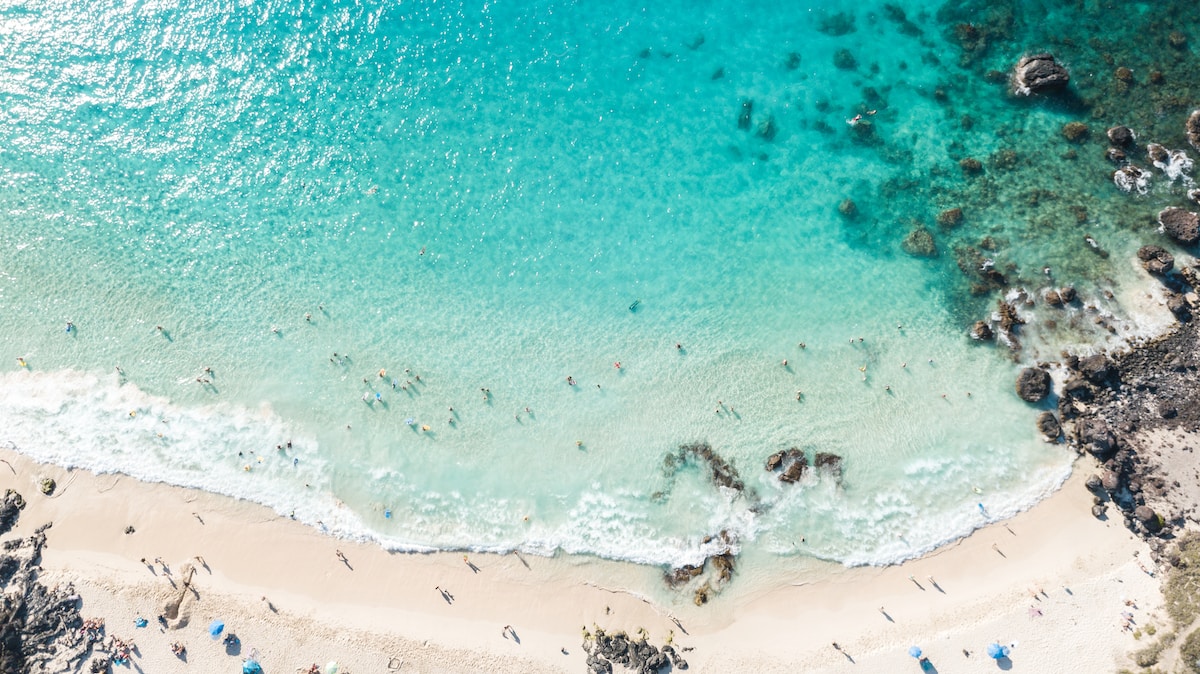 Renowned for its abundant sunshine, the Kona Coast on the Big Island is home to a plethora of breathtaking beaches. Whether you prefer glistening white sands and crystal-clear turquoise waters or secluded shores accessible only by hiking trails and lava mountains, this coastal paradise has it all. Immerse yourself in the enchanting atmosphere teeming with vibrant coral reefs, graceful turtles, fascinating sea urchins, playful dolphins, swaying palm trees, and idyllic tropical beaches.
Exploring the Bountiful Delights of the Hiro Farmers Market on the Big Island
The Big Island is brimming with an abundance of fresh, locally grown produce. Here, you'll discover an array of mouthwatering delights, ranging from enormous, succulent pineapples to flawlessly ripened avocados and delectable mangoes. For those seeking to indulge in these exceptional culinary delights, the Hiro Farmers Market is an absolute must-visit destination. With a staggering number of over 200 vendors, including local farmers, food trucks, and talented artisans, this market offers a diverse selection of goods. Operating every day of the week from 7:00 am to 3:00 pm, the market particularly comes alive on Wednesdays and Saturdays when it hosts larger market days.
Discover the Majestic Waterfalls of the Big Island
If you have an appreciation for waterfalls, you will be thoroughly impressed by the Big Island. Explore a charming collection of waterfalls along the breathtaking Hamakua coast or venture to the Kohala region. Don't miss the opportunity to visit Akaka Falls and Kahuna Falls in Akaka Falls State Park – they are truly magnificent. Take in the beauty of Rainbow Falls and Pee Pee Falls, or consider paying a nominal fee to visit The Umauma Falls or Crania Pier Falls.
Escape to Pahoa: Exploring the Ultimate Hippie Hub on the Big Island
Renowned as the ultimate hippie hub on the Big Island, Pahoa exudes a relaxed and carefree vibe. This charming town boasts a rich history with its century-old buildings and is surrounded by picturesque landscapes. Immerse yourself in the Wild West ambiance by stepping into one of its rustic buildings, indulge in the vibrant and diverse Maku Farmers Market, or venture out to discover the stunning black sand beaches of Isaac Hale Beach Park.
Snorkeling Paradise: Exploring the Underwater Wonders of Big Island, Hawaii
Experience the thrill of snorkeling along the stunning white and jet-black beaches of Big Island. This Hawaiian paradise boasts some of the most incredible snorkeling spots in the entire archipelago. The Kona side of the island is particularly renowned for its abundance of underwater wonderlands waiting to be explored. Delve into the depths of a protected volcanic bay, where vibrant coral and a myriad of reef fish thrive in their natural habitat. For those seeking an adrenaline rush, why not embark on a Manta Ray Night Snorkeling adventure?
Exploring the Unique Charm of Papakolea Green Sand Beach on the Big Island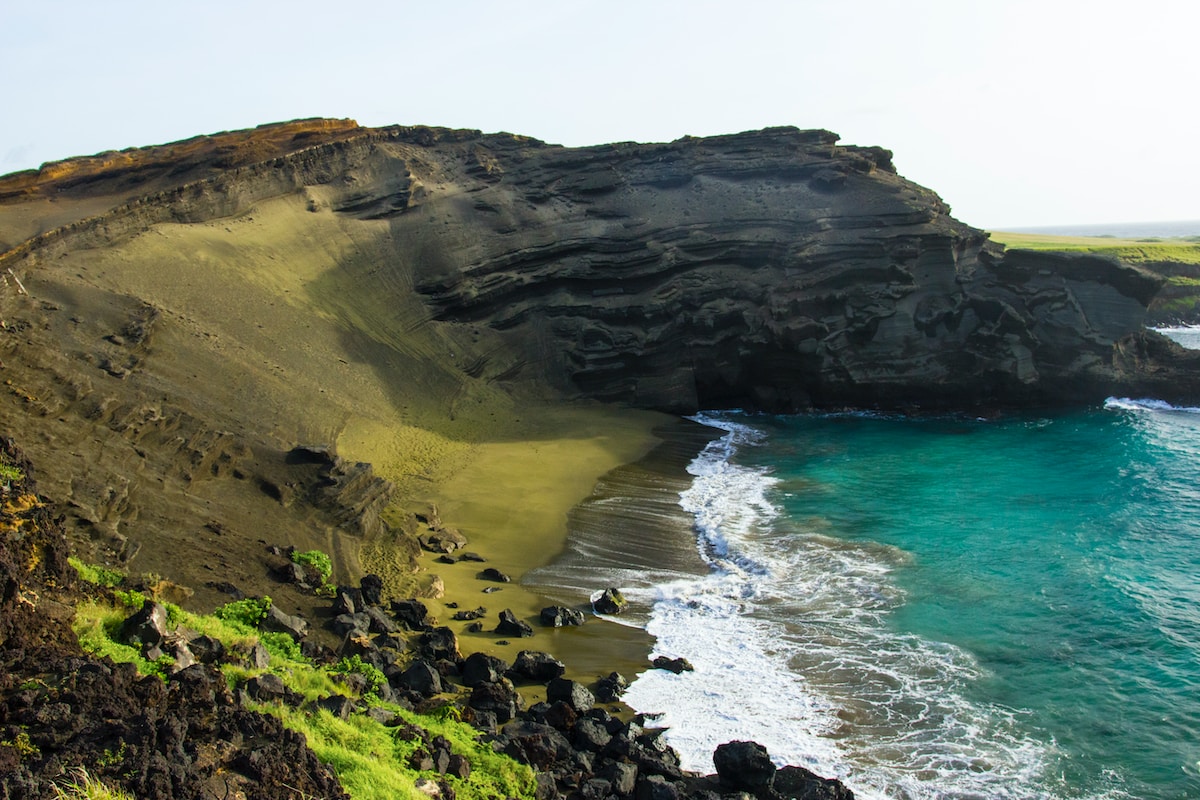 The Big Island offers a variety of beaches, from pristine white sands to dramatic volcanic black sands. However, it also boasts something truly unique – green beaches. Among the only four green sand beaches in the world, Papakolea Green Sand Beach is a must-visit destination on the island. This stunning beach is nestled within a cove that was formed 49,000 years ago by the Mauna Loa volcano. What makes this beach truly special is the presence of green crystals known as olivine, which gives the beach its distinct color and name.
Discover the Flavors and Wonders of the Big Island
Begin your day on the Big Island by treating yourself to a special cup of Kona coffee. Having originated from the coast of Kona, nestled between Mt. Hualalai and Mt. Mauna Loa since the early 1800s, this coffee possesses a distinct flavor profile thanks to the island's unique microclimate. Delicate yet flavorful, this extraordinary coffee has been cultivated with the utmost care by generations of coffee farmers. It's the perfect way to kickstart your day on the Big Island! While I've only mentioned a few of the natural wonders that await you on this island, there is so much more to discover. Take your time to explore the diverse landscapes and visit one-of-a-kind destinations at a leisurely pace. The Big Island eagerly awaits your arrival!