When planning a vacation at Disneyland, the choice of vehicles is crucial. Whether you prefer a relaxing and calm experience or something more fast-paced and thrilling, Disney California Park has something to offer. Here are a few vehicle recommendations for your visit to Disneyland.
Matterhorn Bobsleds – Disneyland, Fantasyland
Experience the allure of Switzerland right in California with a ride on the Matterhorn Bobsleds. Be amazed by the ingenious use of forced perspective, which brings to life a magnificent replica of the majestic Matterhorn Mountain. This exhilarating attraction is perfect for adventurers who are at least 42 inches tall. Prepare for an adrenaline rush as you encounter thrilling drops, splash zones, and high-speed corners that will transport you to the enchanting world of the Alpine region, right in Disneyland Anaheim.
Pirates of the Caribbean – Disneyland, New Orleans Square
If you're looking to experience the pirate life, hop aboard your ship and indulge in Disney's most iconic attractions. For over 50 years, the Pirates of the Caribbean rides at Disneyland have brought joy to adventurers of all ages. Set sail on your barge and embark on a thrilling journey across the vast seas.
Once you've had a busy morning filled with plundering, make your way to the BlueBayou restaurant. Situated right next to the Pirates of the Caribbean ride, this restaurant is a must-visit highlight at Disneyland for its delectable themed meals. The menu boasts mouthwatering dishes inspired by the flavors of New Orleans, such as gumbo, along with options specially designed for children. As you dine, you'll have the opportunity to watch guests setting off on their own Pirates of the Caribbean adventure as they pass by the restaurant.
Space Mountain – Disneyland, Tomorrowland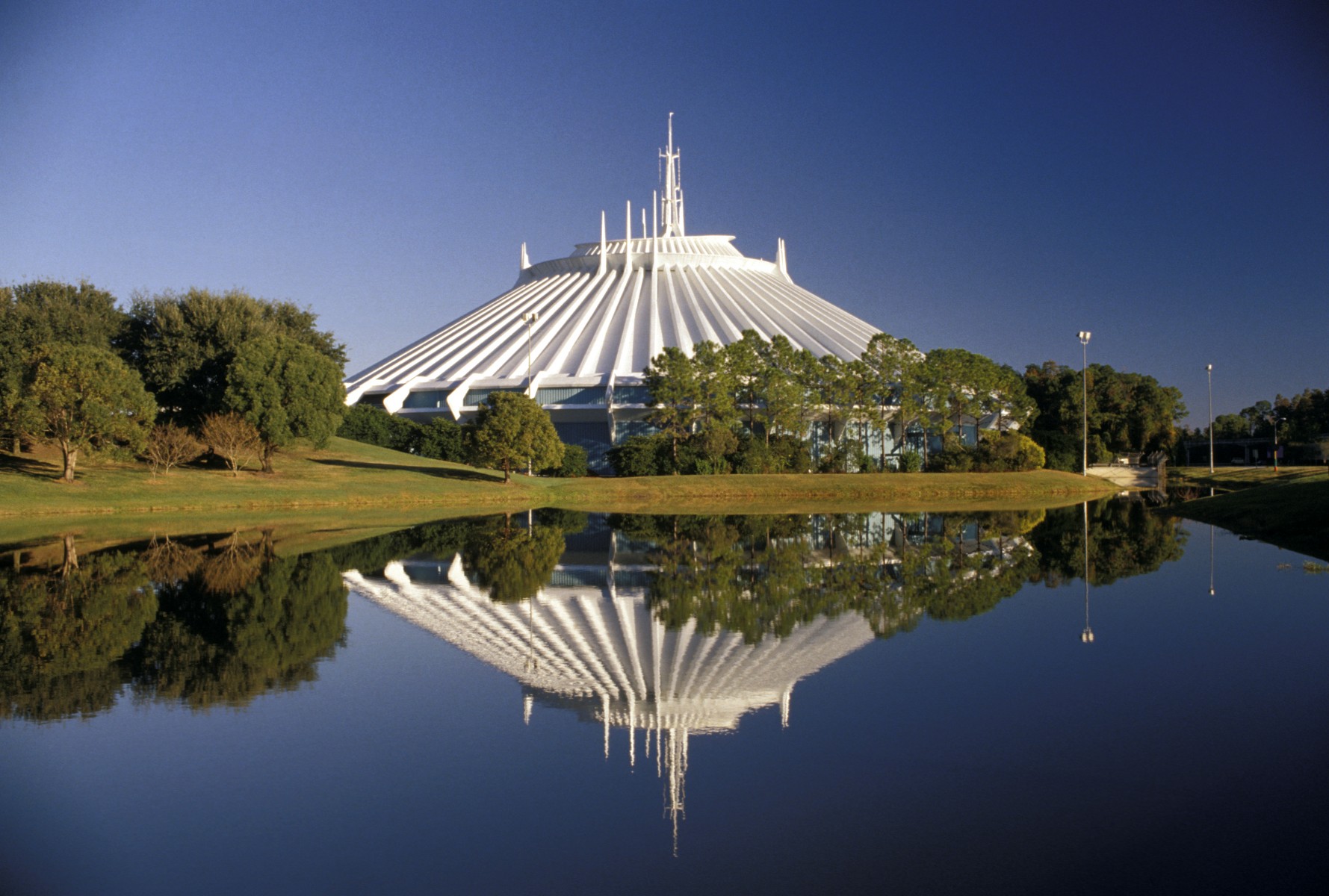 Embark on an exhilarating expedition through the vast expanse of Space Mountain's celestial realm. Experience the wonders of nebulae, galaxies, and stars on an extraordinary interstellar odyssey, as you zoom through the universe. Disneyland's renowned Space Mountain Ride awaits in the Tomorrowland Zone, offering an unforgettable adventure. Aspiring space cadets must meet the minimum height requirement of 40 inches to board this iconic attraction at Disneyland.
Indiana Jones Adventure-Disneyland, Adventureland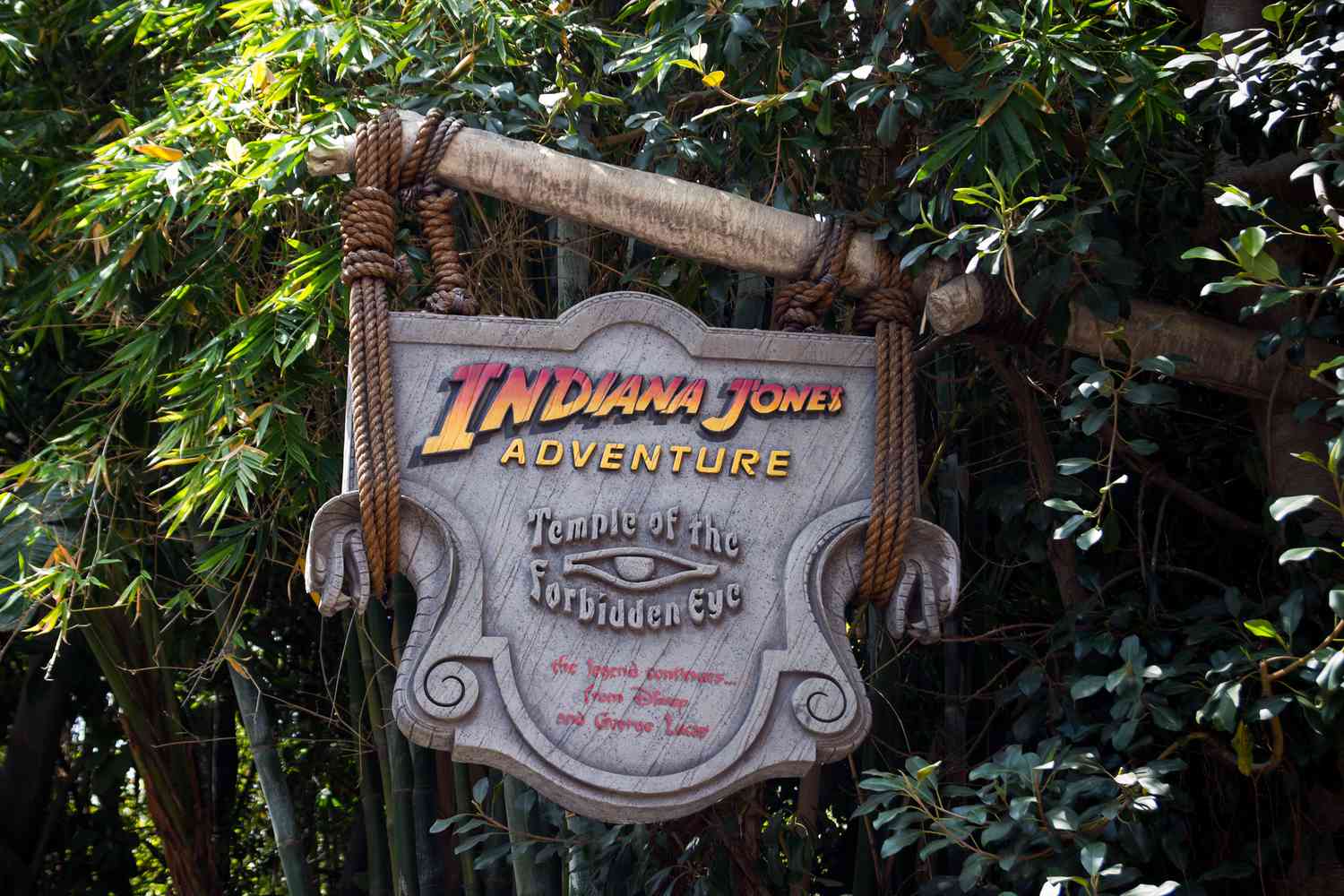 Prepare for an exciting expedition inspired by the legendary Dr. Jones in the Indiana Jones Adventure at Disneyland. To fully immerse yourself, don a stylish fedora hat and a rugged leather jacket. Unlike a typical roller coaster, this ride offers an off-road experience that will take you on a thrilling journey.
To embark on this adventure, you must be at least 46 inches tall to ride in a troop transport vehicle. Hold on tight as you speed through the Temple of Forbidden Eyes, evading angry mummies, swarms of insects, and ferocious snakes in the crumbling temples.
Of course, no Indiana Jones adventure would be complete without encountering the man himself and narrowly escaping a massive rolling rock. The Indiana Jones Ride is a highly popular attraction in the park, so we recommend arriving early to avoid long wait times.
While waiting in line, take pleasure in the interactive features and hidden details from the movies that can be found in the queue area. Please note that the Indiana Jones Adventure is currently undergoing refurbishment, but rest assured it will be reopening soon for more thrilling experiences.
Alice in Wonderland – Disneyland, Fantasyland
Stay updated on the key dates featuring Alice, the Mad Hatter, and other beloved characters at the family-friendly Alice in Wonderland attractions in Disneyland. This serene and fantastical ride is suitable for riders of all heights and takes you on a magical journey through Wonderland. Prepare to be pleasantly surprised by moments of pure delight as you encounter all your favorite characters along the way. Situated in Disneyland's Fantasyland area, Alice in Wonderland is renowned as one of the top parks for young riders due to its leisurely pace and enjoyable, tranquil atmosphere.
Splash Mountain – Disneyland, Critter Country
Prepare your attire in advance for one of the most water-intensive attractions at Disneyland: Splash Mountain. This exhilarating log flume ride is suitable for riders who are at least 40 inches tall. As you journey through the ride, the log will gently float by animatronic characters singing whimsical tunes, before reaching a thrilling climax with a five-story drop. The log itself holds an impressive amount of water, with a capacity exceeding 950,000 gallons, allowing it to be fully submerged until the end of the ride. Splash Mountain is renowned as one of Disneyland, California's most famous and exciting water-based attractions. To make the most of your experience, consider arriving early to avoid lengthy queues. – This attraction might be closed on 2023
Radiator Springs-Disney California Adventure Park, Cars Land
Get ready to ignite your engine and experience the incredible universe of Pixar's cars at Radiator Springs in Disneyland California. Take a seat as you speed along a meticulously crafted race track, surrounded by stunning scenery. Encounter all of your beloved characters, including Lightning McQueen, Mater, and Doc Hudson, who will be there to cheer you on from the sidelines. Please note that participants must be at least 40 inches tall to join the race.
Incredicoaster – Disneyland California Adventure, Pixar Pier
For those in search of an adrenaline rush, Disneyland's Ink Lady Core Star is the ultimate destination. This exhilarating attraction features tunnels, captivating special effects, and an incredible score composed by Michael Giacchino, known for his work on The Incredibles. A must-visit for movie enthusiasts, this roller coaster ranks among the most exciting rides at Disney California. Please note that riders must meet a minimum height requirement of 48 inches to experience this thrilling adventure.
Haunted Mansion-Disneyland, New Orleans Square
One of the most well-known attractions at the resort is the Haunted Mansion Ride in Disneyland. This spooky adventure takes place in the Haunted House located in Walt Disney, California. Visitors of all ages can hop onto a mysterious doom buggy and uncover the chilling residents of the mansion. While there are certain areas of the house that can be scary, it is still suitable for young Ghostbusters. The Haunted Mansion serves as the centerpiece for Disneyland's Halloween celebration, with the vehicles adorned in eerie decorations to join the supernatural inhabitants in their festivities. If you plan on visiting the ride right before the event, please be aware that it may be closed and it is advisable to check the opening schedule in advance.
Ariel's Undersea Adventure-Paradise Gardens Park, Disney California Adventure
Discover the truth behind the saying "It's better to be wet" by embarking on an enchanting aquatic journey alongside Ariel, Sebastian, and Flounder. This delightful ride, suitable for riders of all ages, offers a whimsical experience filled with captivating animatronics. As you go along, you'll be serenaded by the cherished melodies from The Little Mermaid.