Mallorca Yacht Charter offers a perfect opportunity for a luxurious vacation aboard a charter yacht. Mallorca, the largest island in the Balearic Islands, along with the popular islands of Ibiza and Menorca, serves as an excellent destination. Explore Mallorca and indulge in its coastal villages, crystal-clear blue waters, secluded white sands, and breathtaking coastline stretching over 200 miles.
The warm Spanish sunshine, rich history and culture, and delectable regional cuisine further add to the allure of this location. If you are considering a yacht charter to Mallorca in the Balearic Islands, continue reading! Here are five must-see attractions and activities to enjoy while cruising this magnificent destination on a luxury yacht charter.
Mallorca Yacht Charter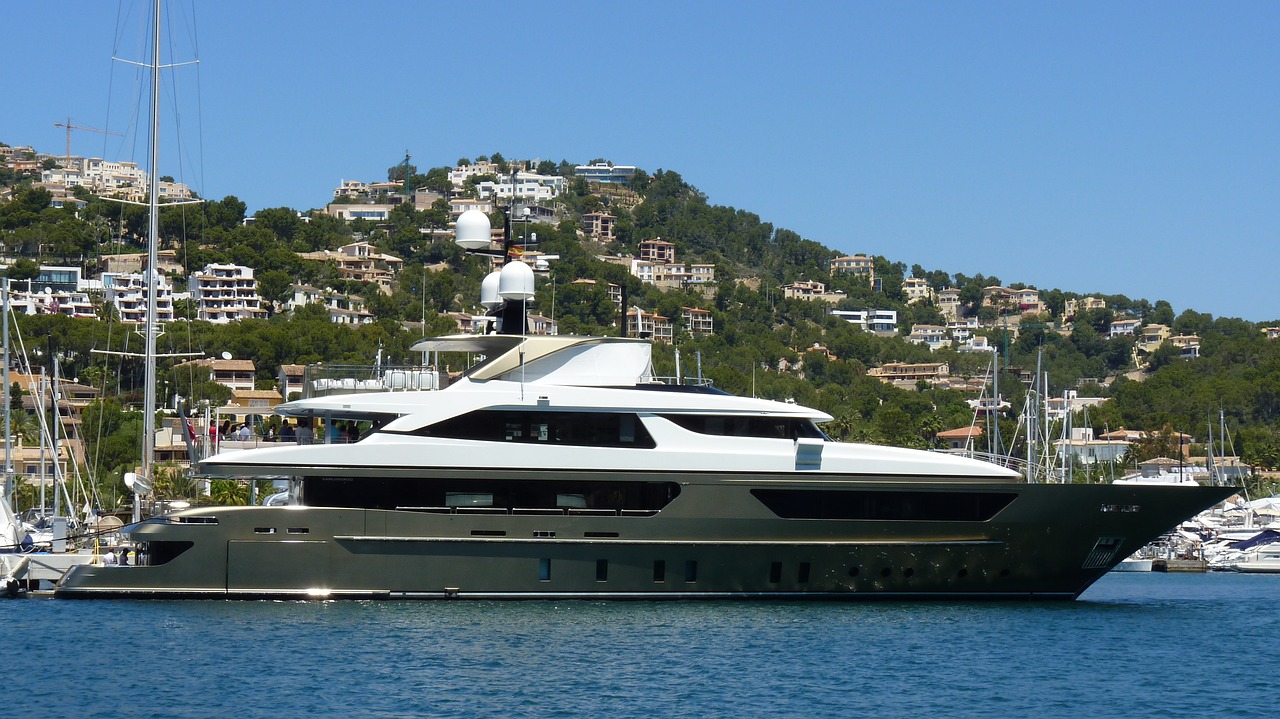 Enjoy Palma de Mallorca
Experience the rich culture and heritage of Mallorca by exploring Palma, the capital city and one of the oldest and largest towns in the Balearic Islands. Wander through the charming Old Town, where narrow cobblestone streets are adorned with medieval churches, picturesque squares, local boutiques, galleries, and inviting eateries. Take your time to savor the regional cuisine and sip a cup of coffee while you watch the world go by.
No visit to Palma is complete without a trip to La Seu, the 600-year-old sandstone cathedral that proudly showcases one of the largest rose windows in the world. Afterward, indulge in some retail therapy at Paseo del Borne, a shopping haven boasting luxury stores and designer boutiques like Bvlgari, Hugo Boss, and Louis Vuitton.
Palma also offers a diverse culinary scene with a range of award-winning restaurants. One standout option is the sophisticated Mark Foch restaurant, where you can delight in an exquisite tasting menu that highlights the finest ingredients sourced from the Balearic Islands.
Reunite with nature in the Cabrera Nature Reserve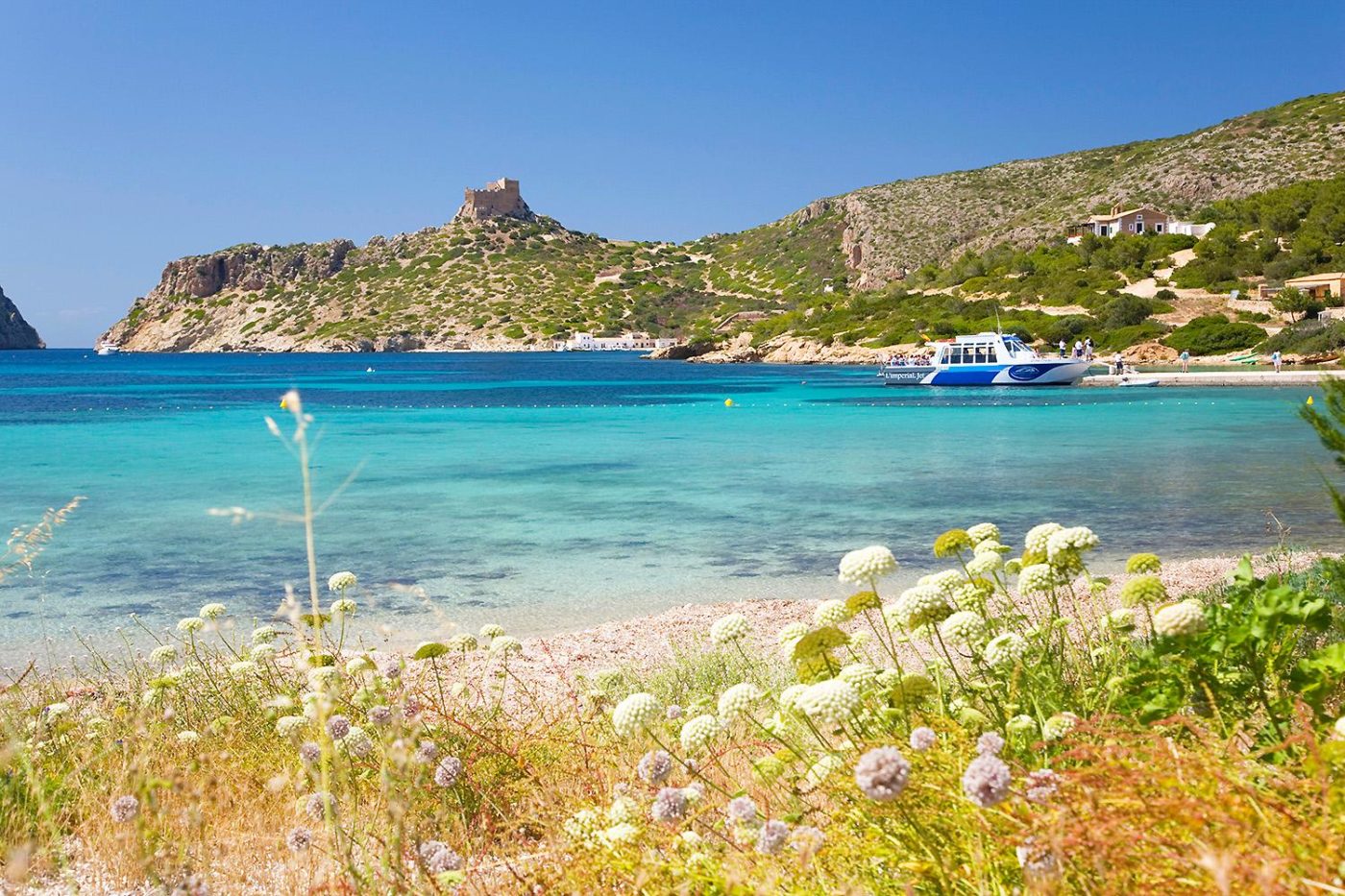 The islands located to the south of Mallorca offer an excellent opportunity for those seeking a luxurious yacht sharing adventure. These islands are part of a national park situated just 10km off the coast of Mallorca. With its rocky archipelago comprising of 19 islands, this area is rich in diverse native flora and fauna. It provides ample opportunities for activities such as hiking, cave exploration, and discovering rocky coves.
Visitors may also spot endangered whales, turtles, and birds. Among these islands, only one, Cabrera (also known as Goat Island), is inhabited, and the entire island is designated as a national park. During your Mallorca yacht charter, make sure to anchor near the rocky island of Na Foradada, which is home to one of the three lighthouses in the archipelago.
Sunbathe at the Cala d'Or
Cala d'Or, also known as Golden Bay, is a sophisticated and elegant resort in Mallorca that is highly favored by yacht enthusiasts. This refined destination boasts stunning white sandy beaches, a multitude of attractions and places to explore, exceptional restaurants serving authentic cuisine, and a vibrant nightlife for those who enjoy partying into the early hours of the morning. When chartering a luxurious crewed yacht in Mallorca, the charming port of Cala d'Or often serves as the first port of call.
The harbor itself is a captivating destination, with a delightful restaurant offering serene views just steps away. Among the town's renowned historical landmarks is an 18th-century fortress that provides a glimpse into the intriguing history of Cala d'Or. For the inquisitive traveler, a short distance from the center of Cala d'Or lies the eco-friendly Son Alegre vineyards, where visitors can partake in wine tastings accompanied by local bread, olives, and cheese.
Explore Port de Soller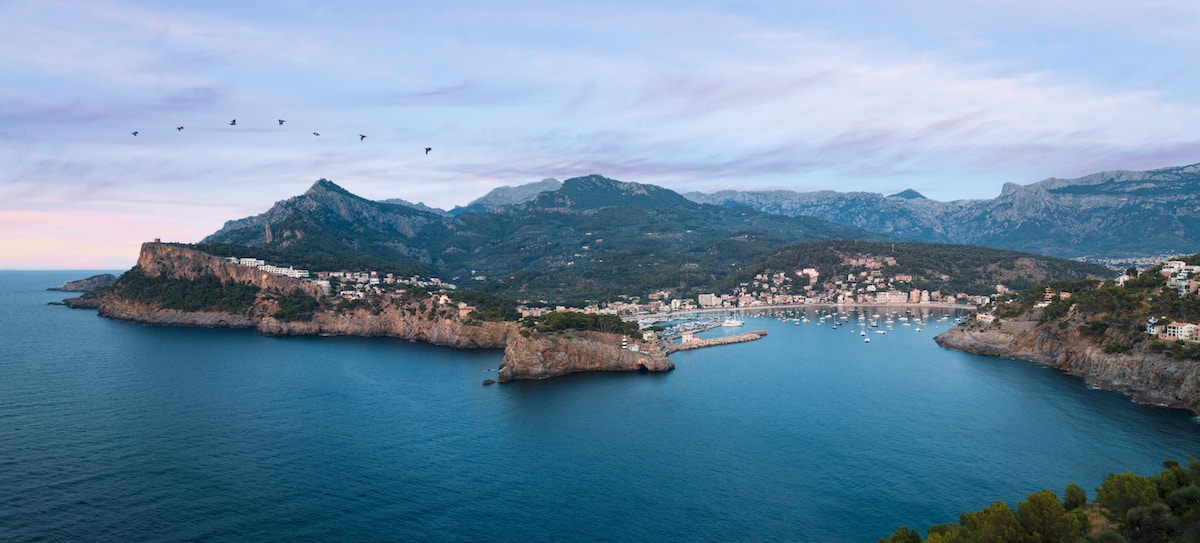 Located in the northwest of Mallorca, Port de Soller is a charming coastal village renowned for its breathtaking beauty. The village is home to a picturesque harbor, adorned with luxurious yachts and traditional fishing boats. Surrounding the harbor are pristine white sandy beaches, perfect for leisurely strolls along the promenades. In addition, Port de Soller offers a variety of local boutiques and eateries, allowing visitors to immerse themselves in the authentic charm of the village.
One of the main attractions of this coastal town is its historic electric street tram, which serves as a link between Port de Soller and the small inland town of Soller. The tram cars and carriages, dating back to 1913, provide a glimpse into the rich history of the area. A ride on the tram is a must-do experience, as it takes passengers through fragrant orange groves and past the old harbor. The journey itself is relatively short, lasting only 15 minutes, making it an essential activity for those embarking on a Mallorca yacht charter.
See Deia's Artist's Heaven
Situated on the rugged western coast of Mallorca, Deia is a charming seaside village that has captivated the hearts of artists, poets, and writers throughout the years. The late Robert Graves, renowned English poet, made this picturesque village his home until his passing. Perched on cliffs and cascading down the steep coastline, Deia's stone cottages exude a gentle beauty. Explore the narrow streets adorned with art galleries, boutiques, bars, and restaurants, and don't miss the opportunity to visit the former residence of Robert Graves. Now transformed into an intriguing museum, it is just a short stroll away from the village center.