Vacation Rentals
5 Luxury Vacation Homes in California
Some of the Best California Home Rentals
Petra Mansion in Malibu, California
If you are content with your financial situation and have a well-planned budget, you should consider exploring this flawless real estate opportunity in Malibu. Situated in a stunning location with a spacious layout, the grand stone entrance and gated driveway immediately establish the opulence of this magnificent property. Boasting eight impressive bedrooms and an equal number of bathrooms, this luxurious residence can easily accommodate up to 16 individuals in utmost comfort.
Villa Hera is a luxurious residence located in Eastern Malibu's gated community.
The house has a Tuscan-style design with a mix of Renaissance prestige and South California glamour.
The interior features warm custard-toned spaces with glossy black accents and impressive artwork.
The entertainment areas are bold and impeccably designed, including a media room and in-home cocktail bar.
The outdoor facilities include an outdoor kitchen, swimming pool, cabana, and a recreation-sized tennis court.
Mediterranean-style Villa in Coachella Valley
If you ever dream of escaping to Europe, you'll be delighted to discover that there is Mediterranean-inspired real estate right at your fingertips! Situated in the vibrant Coachella Valley, Indio, this stunning mansion is a highly sought-after oasis boasting six spacious bedrooms. The property features a generous pool, a meticulously maintained garden, and plenty of outdoor seating to host and entertain your guests. The rustic decor adds to the charm and allure of this exquisite residence.
Elvis Presley's Beverly Hills
For those looking to escape the hustle and bustle of the city, taking a trip to the Beverly Hills Estate is an absolute must. This incredible property, which was once the residence of the iconic Elvis Presley back in the 1960s, offers visitors an unparalleled view of the majestic hills of Los Angeles.
With its sleek and modern architectural design, complete with floor-to-ceiling windows that perfectly frame the breathtaking vistas, there's no denying that this estate is one of the most stunning villas in all of California. It holds a special place as one of the most renowned and sought-after residences, and it's not hard to see why. Whether you're a fan of Elvis or simply appreciate the beauty of luxurious homes, the Beverly Hills Estate is sure to leave you in awe.
Malibu Rocky Oaks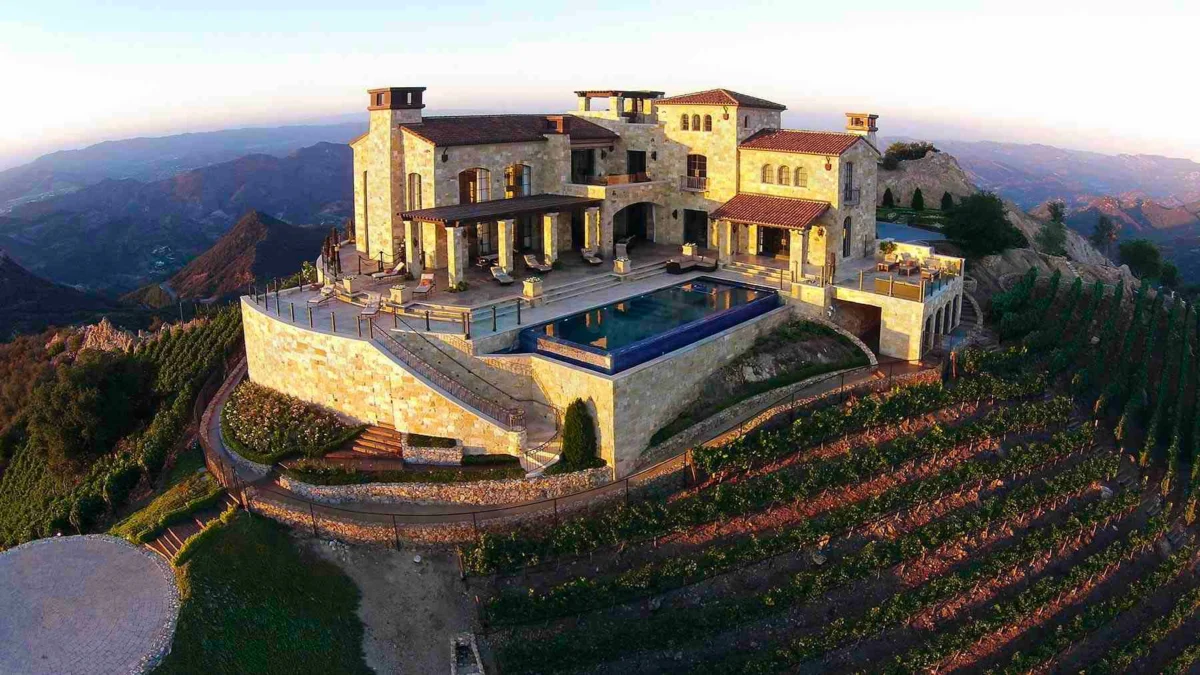 Are you in search of a delightful getaway from the bustling city of Los Angeles? Well, you can end your search right here at the world-famous Malibu Rocky Oaks Estate. This extraordinary wine estate, famous for its awe-inspiring mountain vistas, has served as the picturesque setting for countless movies and television series. It's no wonder that this place has gained such immense popularity.
To truly immerse yourself in its enchanting ambiance, be sure to plan a visit during the magical sunset hours, when the estate truly comes alive with its vibrant colors and mystical atmosphere. In fact, this captivating location has become a beloved choice for intimate boutique weddings, often drawing an impressive roster of guests who are eager to experience its undeniable allure and charm. So, why wait any longer? Embark on a journey to this hidden gem and create unforgettable memories that will last a lifetime.
Juniper Ridge in Mammoth Lake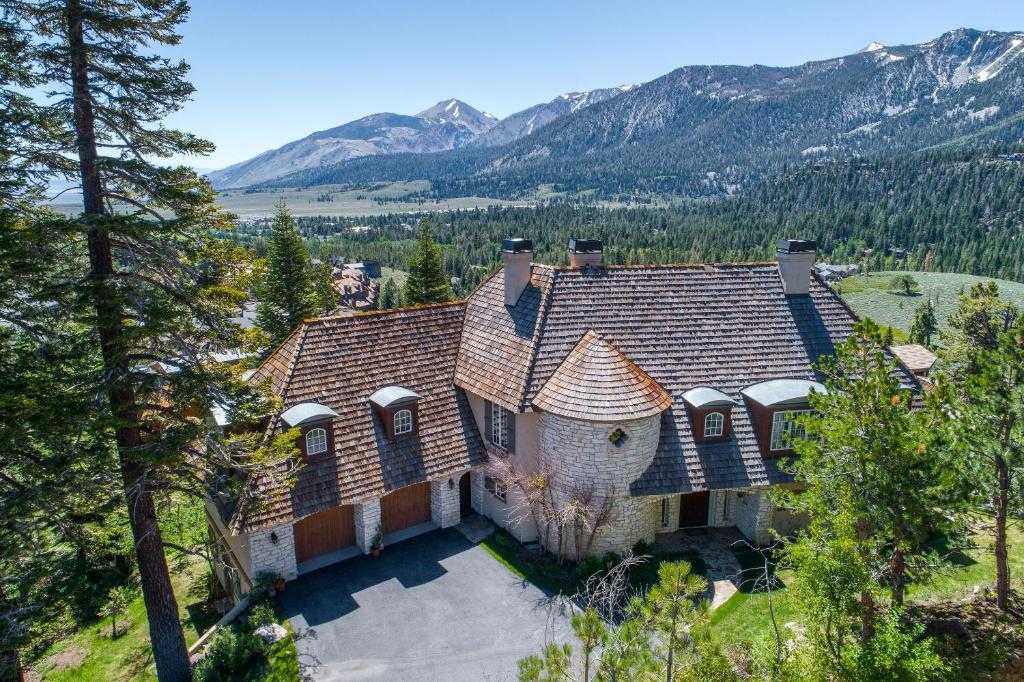 For a different kind of getaway, Mammoth Lake, California should be on your radar. Nestled in the stunning Sierra Nevada Mountains, this destination is renowned for its Mammoth Mountain and June Mountain ski resorts, as well as its nearby trails. During winter, it ranks among the top spots for skiing in California, while summer unveils a plethora of mountain biking trails. Whether you visit during the snow-covered months or the vibrant summer season, Juniper Ridge offers an exquisite backdrop for a weekend escape. And if you can spare more time, this is the kind of property that will make you never want to depart.