You may have observed that the landscape of work has undergone some changes recently. Companies are realizing that individuals can be equally productive while working remotely, leading to an increasing number of employees opting for flexible work schedules and locations.
What is a workcation?
In simple terms, a workcation refers to a combination of work and vacation. So, pack up your laptop and escape to a stunning villa where you can work from a fresh and thrilling environment. You can spend your evenings and weekends exploring new places without sacrificing your valuable vacation time. It's a win-win situation! Here are a few opulent villas that provide the perfect blend of relaxation and productivity.
Casa de Campo 108 – 4 bedrooms | 9 sleep
Transform your workspace into a serene Caribbean oasis by upgrading to a captivating beachfront villa in the Dominican Republic. Retreat from the hustle and bustle of everyday life and find inspiration in your well-appointed office. With dependable Wi-Fi accessible throughout the entire property, staying connected with colleagues is effortless. And when the workday is done, simply step outside your front door to bask in the breathtaking beauty of the Caribbean beaches, while relishing in the luxurious amenities of the Dominican resort.
Sun Valley 40 – 5 bedrooms | sleep 10 people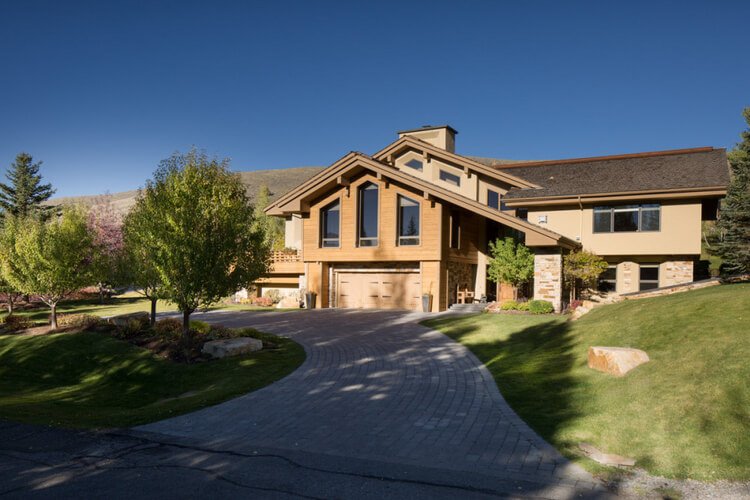 This villa is designed to offer a comfortable experience. It features alpine-inspired wooden interiors, a private office space, and Wi-Fi throughout the property, making it an ideal place to work while enjoying the beauty of nature. Additionally, the villa is pet-friendly, so you can bring your four-legged friends along. It is a fantastic choice for outdoor enthusiasts, especially during the ski season when you can easily access the nearby slopes for some downtime.
Sun Valley 38 – 5 bedrooms | 12 sleep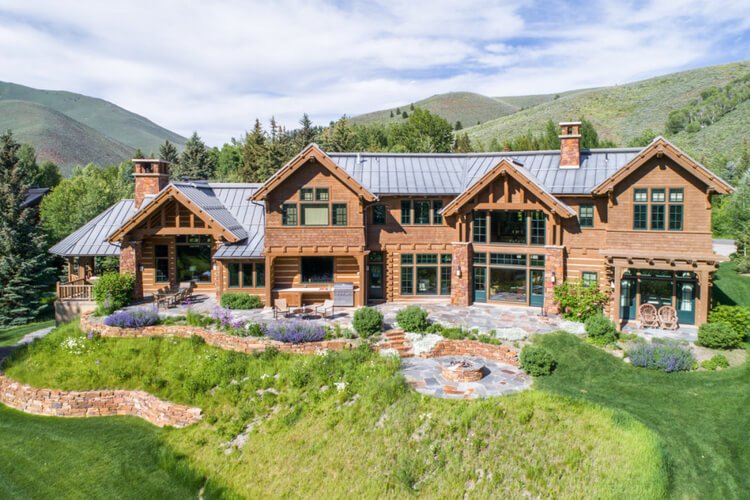 Immerse yourself in the inspiring presence of the mountain at this breathtaking cabin rental. Offering captivating vistas of Bold Mountain, this villa provides an exhilarating environment for work. While the modern house boasts a splendid office, you have the freedom to work from any corner of the villa while reveling in the magnificent views. After a productive day, indulge in leisure activities such as golfing and hiking trails conveniently located nearby, or venture to the nearby world-class ski slopes for winter sports enthusiasts.
Big Sky 21 – 5 bedrooms | 12 sleep
Begin your workday with a "wow" factor at this extraordinary vacation villa. Adorned in the fashion of a traditional mountain retreat, complete with expansive windows that offer breathtaking views of the surrounding forests and mountains, this villa provides a serene and inspiring atmosphere for work. The offices themselves are both comfortable and inviting, allowing you to enjoy the beauty of nature from within. The remainder of the house exudes coziness, boasting amenities such as hot tubs, fire pits, and fireplaces, making it an ideal location for productive winter work amidst snowy surroundings.
Beverly Hills 1 – 8 bedrooms | 16 people sleep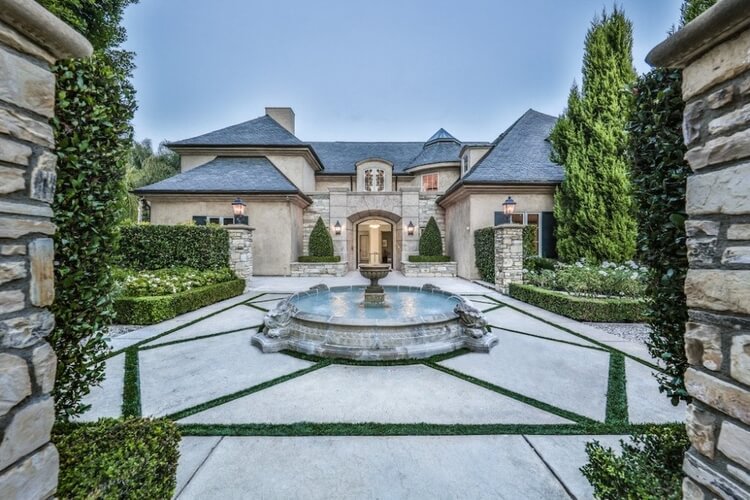 Experience the luxurious lifestyle at the office with Work Cation in this chic Beverly Hills residence. The interior is absolutely stunning, with white marble accents that enhance its glamour, and spacious open rooms that allow for an abundance of natural light. The office itself is a remarkable space, exquisitely adorned with sophisticated black wooden panels. After a long day, this villa is ideally situated to discover the finest attractions in Los Angeles, such as the famous Sunset Boulevard and the iconic Hollywood Hills.
Palm Springs 86 – 4 bedrooms | 8 people sleep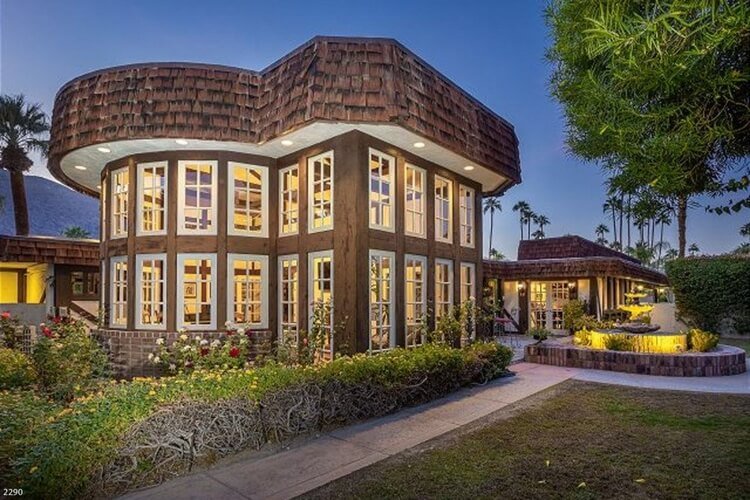 Palm Springs offers an excellent work environment, and this villa serves as an ideal home base. The property boasts exceptional work amenities, such as a spacious and well-equipped office, as well as reliable high-speed Wi-Fi. Moreover, the villa itself is truly remarkable. Adorned with exquisite Tudor-style décor, it provides ample outdoor space to revel in Palm Springs' delightful weather.