Haiti, which is often overlooked in favor of more calm neighbors, still attracts curious visitors from all over the world. Here you will find extraordinarily interesting sights and vibrant vibrant culture. This is the Caribbean, but a much more vivid version than its rivals dotted with luxury resorts. Haiti has a lot of gorgeous views as it has a lot of beautiful quiet beaches, falling waterfalls, and towering mountains. Here are the best and most beautiful places to visit in Haiti …
1. Labady – One of the most attractive beaches to explore in Haiti
Enjoying a cruise at Royal Caribbean is worth the private rental of Labadie, a peninsula on Haiti's scenic North Coast, to a cruise company.
In this private paradise, visitors can enjoy beautiful views of the secluded pristine beaches. There are several luxury options with additional amenities such as sandy beaches, free beach chairs, and kayaking tours. If you need more privacy, Labadie is the base for excursions to remote coves, coral reefs, and sandbars.
For those looking for a little more adventure, water ziplines (the longest in the world), alpine coasters, water parks, snorkeling tours, and more.
2. Amiga – One of the best beaches in the area and one of the best places to visit in Haiti.
Amiga is a wonderful tropical island just a short boat ride from Labadie and Cap-Haitien. Visitors to private tours can relax on the pure sands, explore the interior of the green islands and, of course, take advantage of the crystal clear waters of the Caribbean Sea.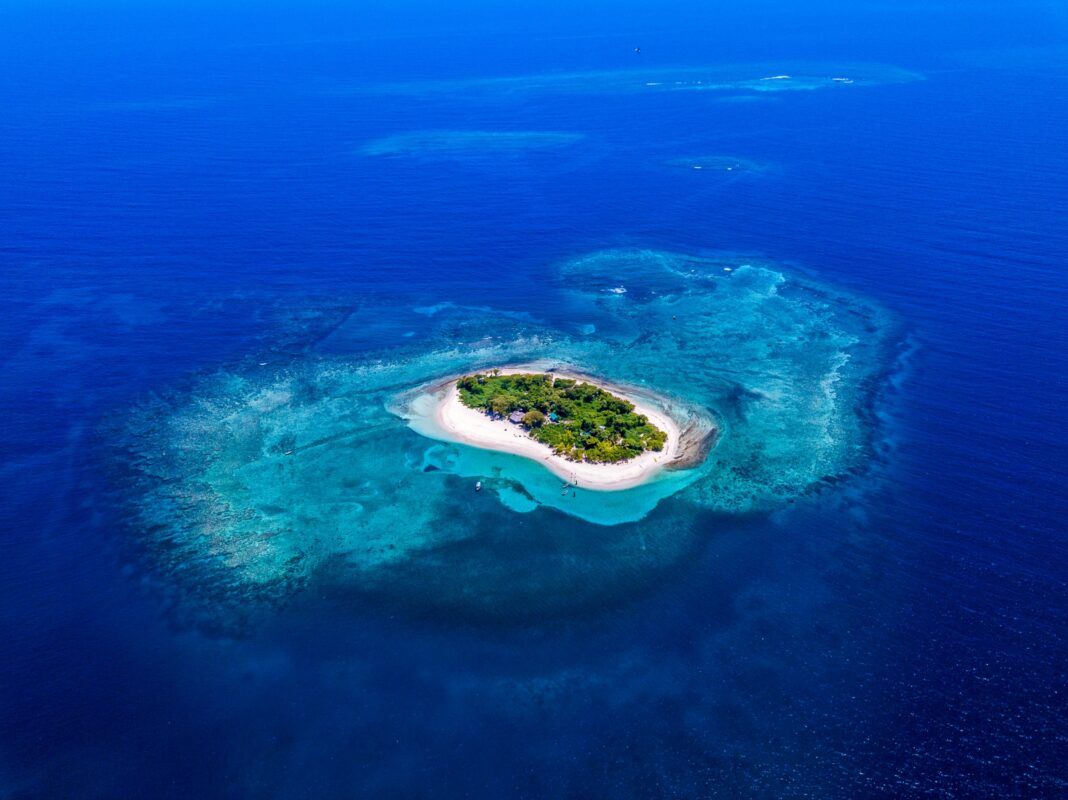 The island is surrounded by coral reefs (sometimes called the best coral reefs in the country) and offers exciting snorkeling and swimming.
Despite being a remote island, Amiga offers great amenities to tourists as well. All visitors get free drinks to enjoy the strong taste of Caribbean mixology.
3. Notre Dame Cathedral – Popular attractions to explore in Haiti
Not as famous as the Cathedral of Our Lady of Port-au-Prince (now abandoned and cannot be visited), Cap-Haitien's Notre Dame Cathedral is an underrated gem in Haiti's crown.
The first building at this location was built by French settlers in 1670 but has been rebuilt many times since then. This was the site of several important events in Haiti's history, including the official proclamation to release those enslaved in Haiti on August 29, 1793.
Today's visitors can enjoy the gorgeous colonial facades and large caves. The square in front of the cathedral offers stunning views of the sea and Cap-Haitien.
4. Bassin Bleu – A fascinating mineral water site worth visiting!
Just a few kilometers from the city of Jacmel, Bassin Bleu is one of Haiti's most beautiful places.
This natural vacation consists of several waterfalls pouring into Haiti's rocky terrain, with mineral-rich turquoise waters forming three pools. Visitors can swim to the waterfall and have an unforgettable experience.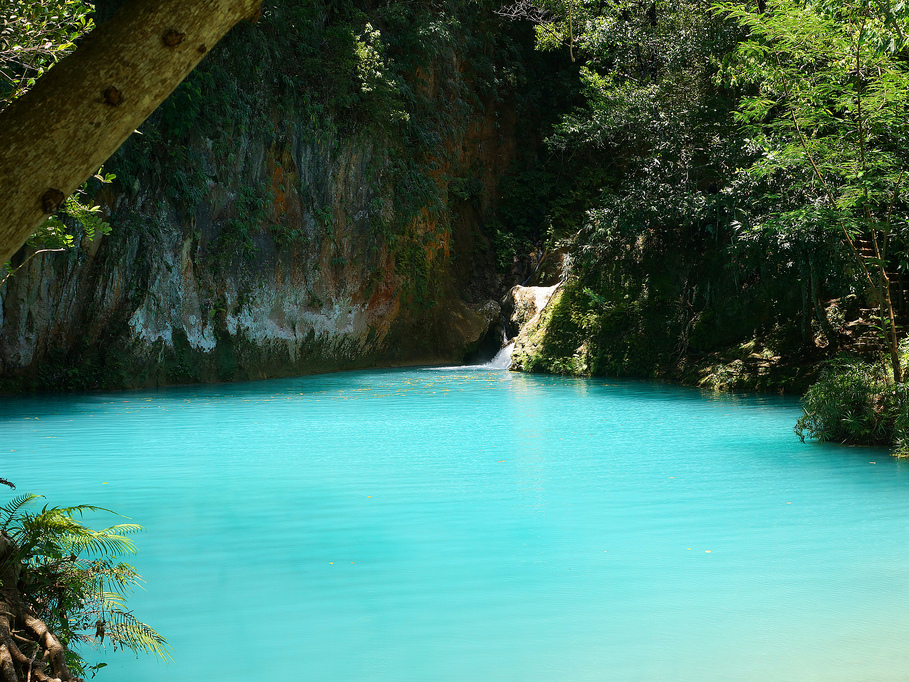 In the natural area, there is a small car park 10 minutes by hike from the pool itself. Those looking for a relaxing adventure can swim in the top pool around the waterfall. More adventurous people can rappel rocks into the lower lake with the help of a local guide.
5. Kadras Beach – One of the Greatest Places to Visit in Haiti
One of the most beautiful places to visit in Haiti, Kadras Beach is one of the most amazing places on the north coast of Haiti. Located near Grand Doco and a short drive from Labady, this is a convenient excursion for many visitors to this part of Haiti. Visitors can enjoy the clear blue Caribbean Sea and sandy beaches.
The hinterland of Kadras Beach is as beautiful as the coast. The area is surrounded by gorgeous forests and lush green areas. Kadras Beach isn't flashy, but it's a great opportunity to enjoy the beach just like the locals. Take advantage of activities such as snorkeling and swimming.
6. Jardin Botanique des Cayes – A popular must-see scenic attraction
Haiti's tropical location means it is home to amazing biodiversity and plant life. One of the best ways to experience that biodiversity is Jardin Botanical Garden Decaille Located on the southern peninsula of the country.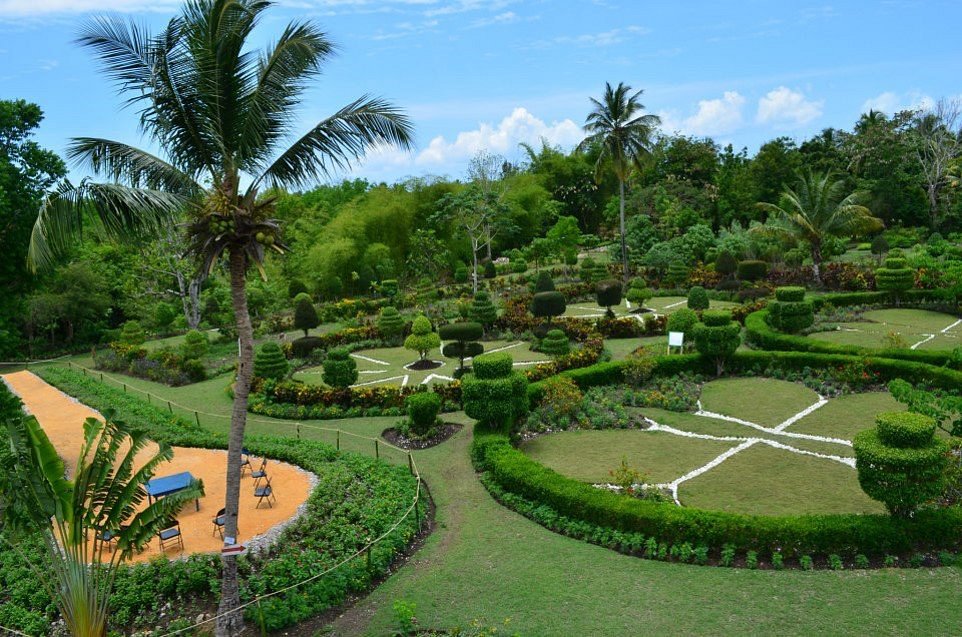 A popular place for weddings and other events among the locals, and an important scientific research site, the Botanical Garden is also a great experience for casual visitors.
Stroll through the perfectly carved hedges with a certified tour guide offering sightseeing and science tours. Visitors can also explore the site on their own or explore themed gardens such as ethnobotany gardens and arboretum.
7. Kokoye Beach – Expect beautiful clear water and white sandy beaches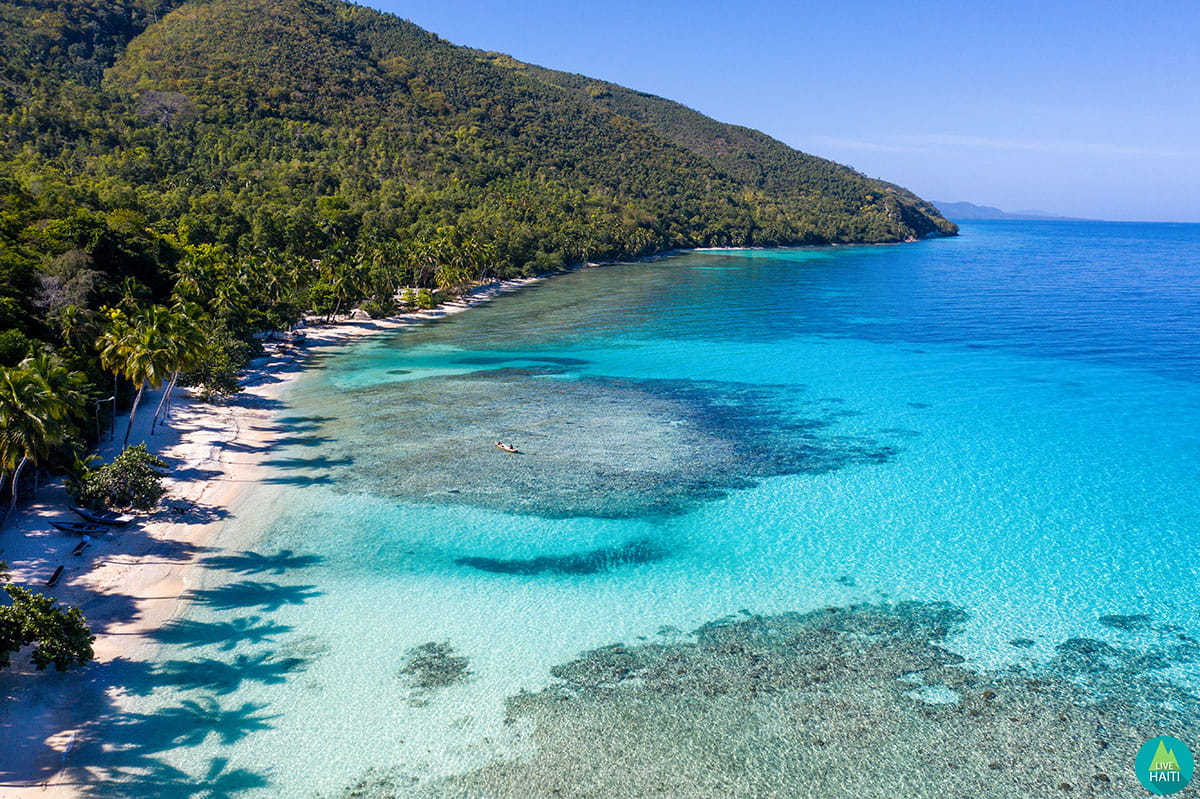 One of Haiti's most beautiful beaches, the distant Kokoye Beach is worth a visit. It is near Petit Goab, a small commune in the west of the country. Visitors can only reach Kokoye Beach by taking a boat tour organized from the town or hiking on their own.
When a visitor arrives at Cocoe, they realize that all the hard work to get there is worth it. The stunning beach is surrounded by rocky outcrops, perfect for snorkeling and cave exploration. In addition to the wonders of nature, Kokoye Beach has a great restaurant that hosts live music.
8. Citadel – One of the most popular tourist destinations to explore
Citadelle (full name: Citadelle Laferriere) is one of the most important places in Haiti's history. Henri Christophe of the Haitian Revolution, along with thousands of newly liberated Haitians, built this fortress on the North Coast in 1805 as part of a defense strategy against a potential invasion of France.
Architecturally, Citadel is one of the few examples of Afro colonial architecture in the New World and is worth a visit due to its unique architectural features and awe-inspiring size. The fortress at the top of Mount Bonnet a l'Eveque offers stunning views of Cap-Haitien and the North Coast. Visitors often combine a visit to Citadel with an excursion to the nearby Sanssouci Palace.
9. Makaya National Park – Features the country's last Virgin Cloud Forest stand
Unfortunately, most of Haiti's primitive wildlife began in French plantation agriculture, moved to modern development, and has been logged for centuries.
Makaya National Park preserves Haiti's last primary cloud forest, which has not yet been touched by modern development. Surrounded by the mountainous regions of the Otte Mountains on the southern peninsula, Makaya is worth a visit.
In addition to primeval forests, Makaya National Park is home to many species of native plants, including rare orchids, as well as animals, including the world's largest native amphibious plant. Visitors can hike Mt. Makaya and Mt. Formon, explore the forest and take pictures of stunning vegetation.
10. Gelée Beach-Haiti's Longest Sandy Beach
Gelée Beach, near Les Cayes, is one of Haiti's most popular beaches. Locals come here for excursions, and it's a great place for visitors to absorb Haiti's natural and vibrant atmosphere.
Gelée is a gorgeous beach with stunning ocean access, which is true of most beaches in Haiti. What makes Gelée stand out is the vibrancy of the region. The beach is home to many restaurants serving locally-caught seafood and traditional Haitian cuisine.
Don't forget to try fritay, a Traditional Haiti fried food platter. At night, the beach turns into an outdoor music festival. Especially in August, the Lady of the Assembension Festival, the patron saint of the region, will be held.
11. Saut-Mathurine Waterfall – A wonderful natural destination to explore
In the southern part of Haiti, there is Saut-Mathurine, the country's largest waterfall and one of the best places to visit in remote Haiti.
The pristine waterfall is perfect for nature lovers looking for destinations that are unaffected by development. There's a bit of trekking to get there and a long drive along the back road, but it's worth a look.
Visitors can swim in the pool at the foot of the waterfall and enjoy the splendor of the water flowing down. Really brave people can jump from the top of the waterfall.
12. Anse d'Azur – A beautiful beach destination with a sunken German U-boat
In a stunning beach country, Ansdajur with its turquoise waters and white sands still stands out.
The beach is surrounded by protected coves on the coast of Haiti and offers a wonderful swimming experience. Visitors can also explore the caves and caves formed by erosion, and truly adventurous ones can check out the abandoned debris of a German submarine surrounded by water.
Anse d'Azur is just a short distance from the city of Jeremy on the southwestern peninsula.
13. Wahoo Bay Beach – Gorgeous beauty spots to explore
Wahoo Bay Beach is another great resort and beachfront club just minutes north of Port-au-Prince. Visitors can enjoy excellent facilities and activities such as tennis, kayaking, relaxing on the beach, hiking, and excursions to nearby mountains for mountaineering.
Wahoo Bay Beach also hosts live music, lively DJ events, and nightlife, adding a touch of life to its pristine beachfront location.
If you're looking for a vacation destination that offers both natural beauty and a cultural experience, Haiti is the place to go. Travel blogs and magazines may not be as popular as Caribbean neighbors, but there are plenty of interesting sights awaiting curious tourists to explore.
You can find beautiful beaches, falling waterfalls, towering mountains … whatever your heart wants!